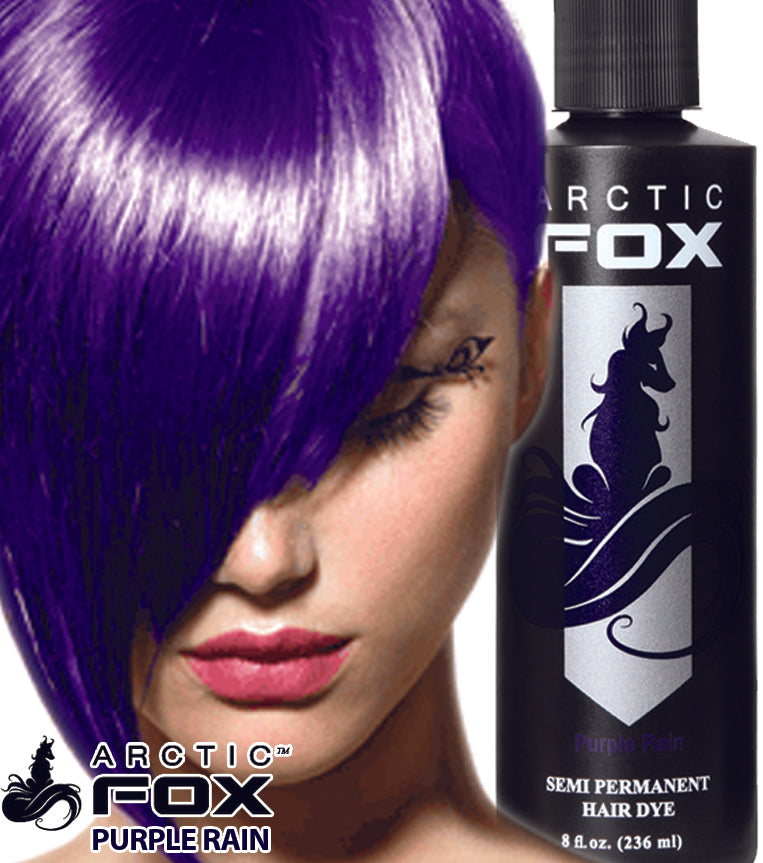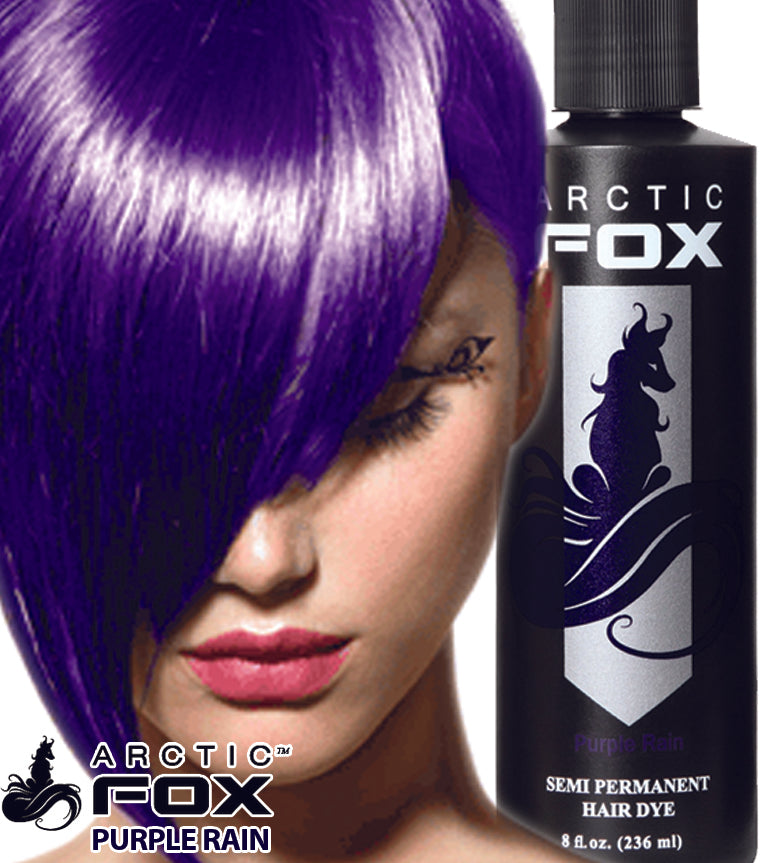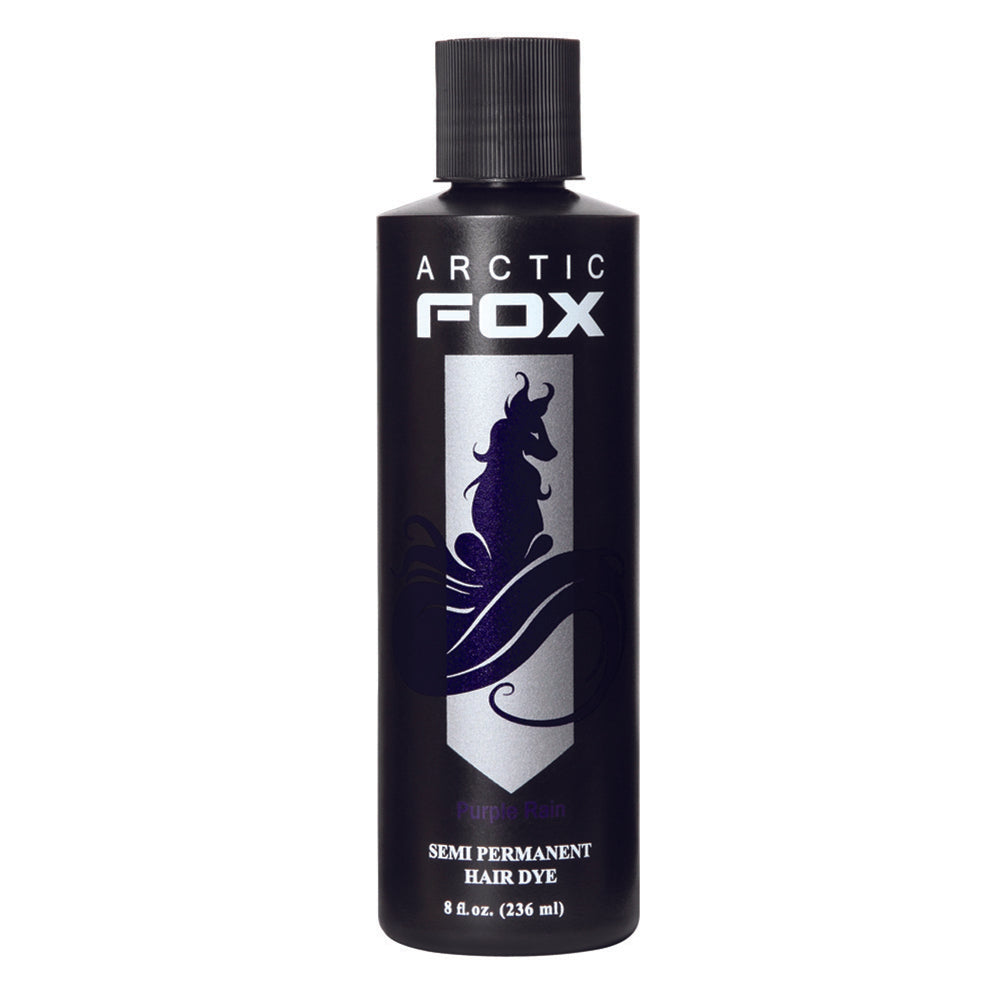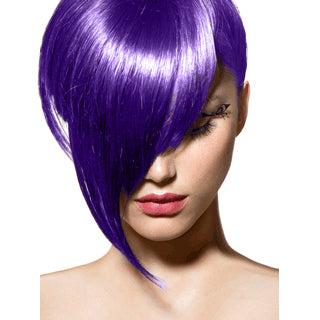 Arctic Fox Semi Permanent Hair Dye - 8 Ounce Purple Rain #6
Sold Out
AF-PURPLERAIN8oz #6
Arctic Fox hair dyes are semi-permanent hair colors that are made only from vegan ingredients with no animal by-products. There are no harmful chemicals in Arctic Fox hair dye that damage the hair like chemical based hair colors. Made non-alkaline and peroxide free, Arctic Fox hair dyes are gentle for frequent use and actually conditions your hair as it restores vibrancy.

How to Apply:
Shampoo hair thoroughly. Do NOT use conditioner.
Rinse out shampoo completely and make sure hair is squeaky clean. Towel dry hair or blow dry to remove excess water.
Apply protective cream or petroleum jelly around hair line and on ears to prevent color from staining skin.
Wear protective gloves for application.
Empty desired amount into a bowl.
With the aid of a tint brush, apply color beginning from the root of the hair and working it evenly through to the ends. Begin at the nape of the neck and work upwards through the head and be sure to completely saturate the hair shaft.
Comb color through the hair until it becomes frothy. This indicates that it has been thoroughly absorbed.
Place a plastic cap over the hair and leave color on for 30 minutes or longer. At normal room temperature, hair color will process fully in 30 minutes but will vary from person to person. Arctic Fox hair color will NOT damage your hair if you choose to leave it on for longer period. We recommend the use of an infra red heat lamp or blow dryer for deeper coloration with longer lasting vibrant colors.
Rinse hair in cool water thoroughly, away from face until the water runs clear. For the first rinse, do not rinse hair while showering!
To prevent color bleeding make sure hair is completely dry before sleeping.
In any case if you have stained your skin, remove the stain using the Salon Professional Color Remover or apply toothpaste on stained skin, rub gently using a toothbrush and watch the color disappear.