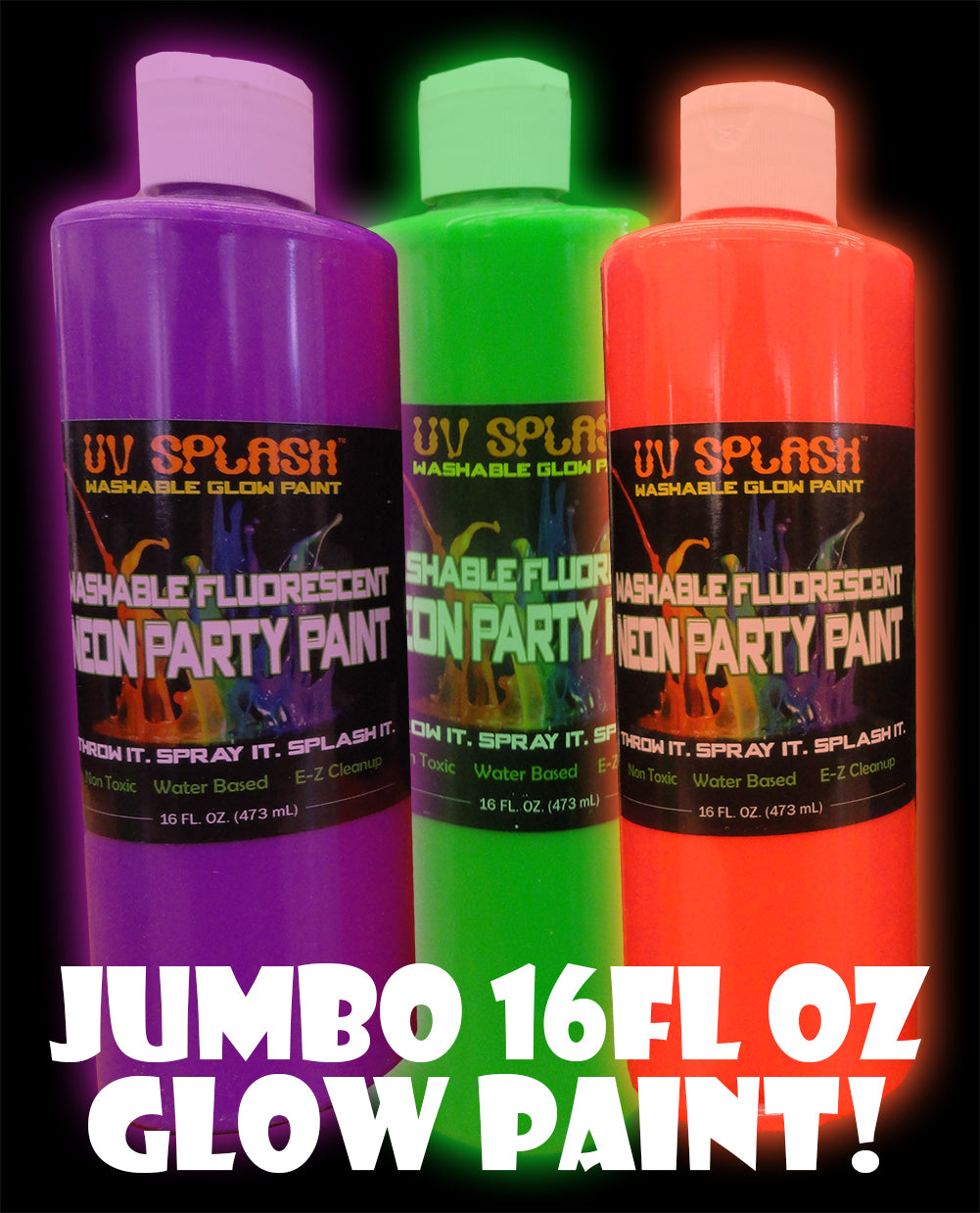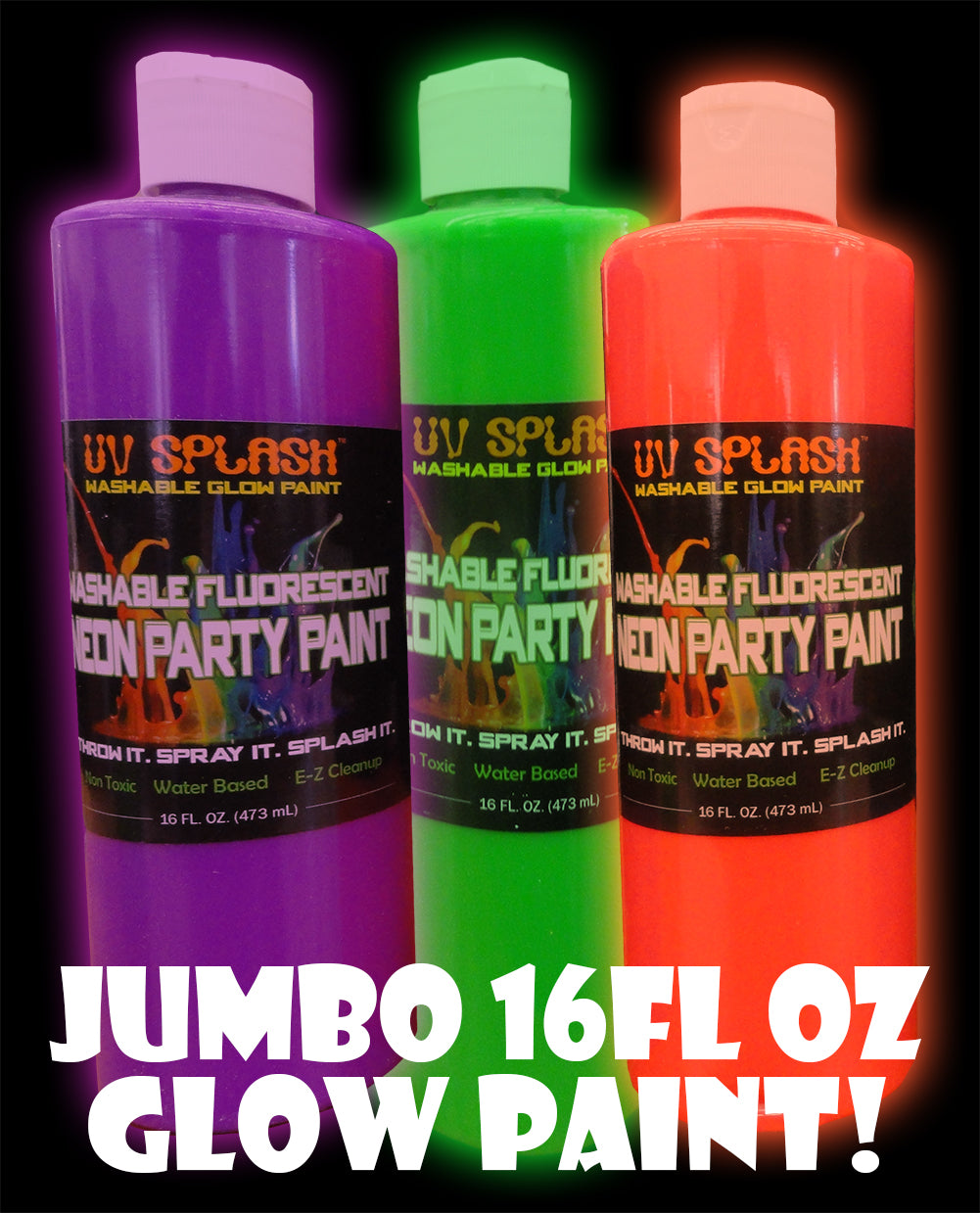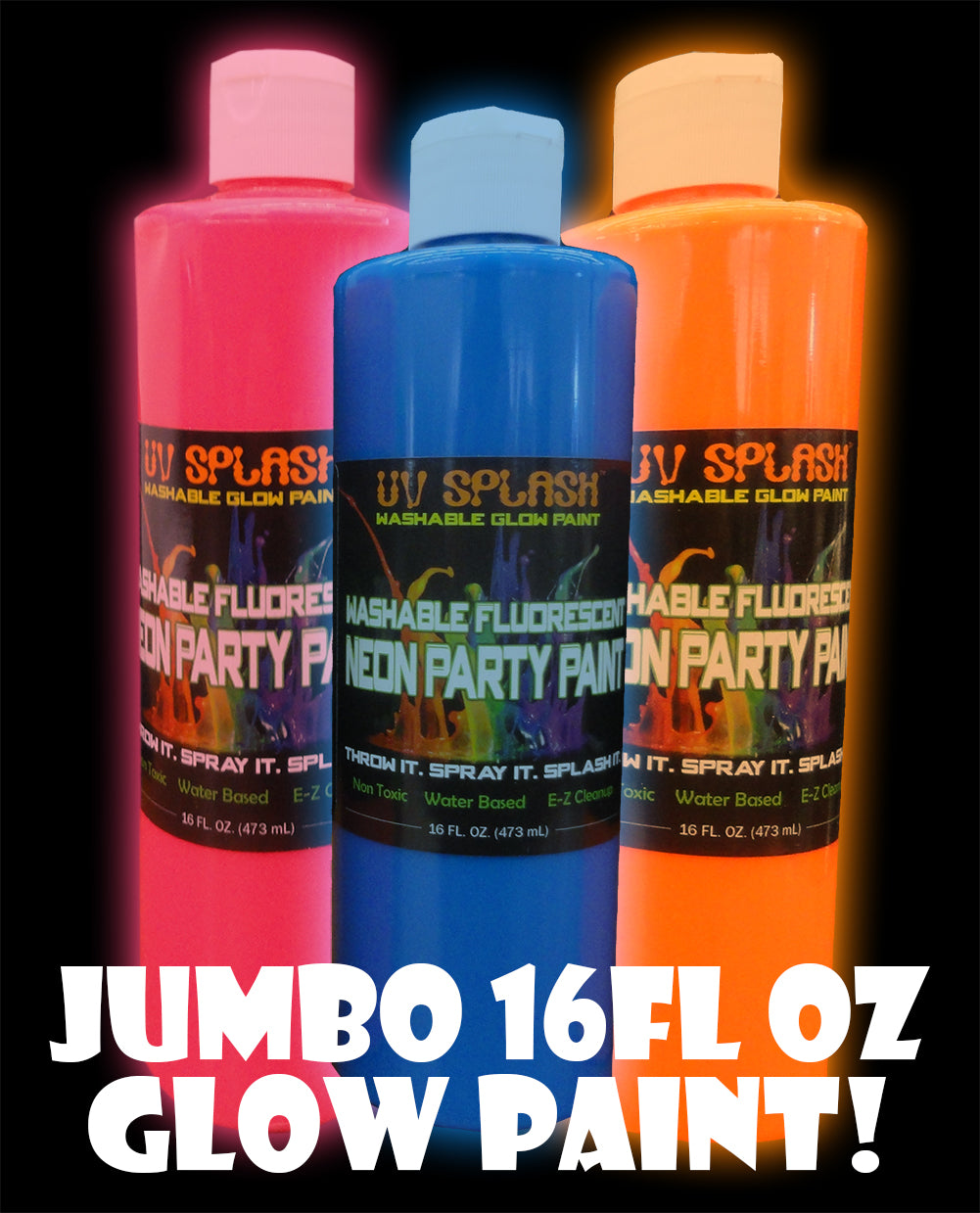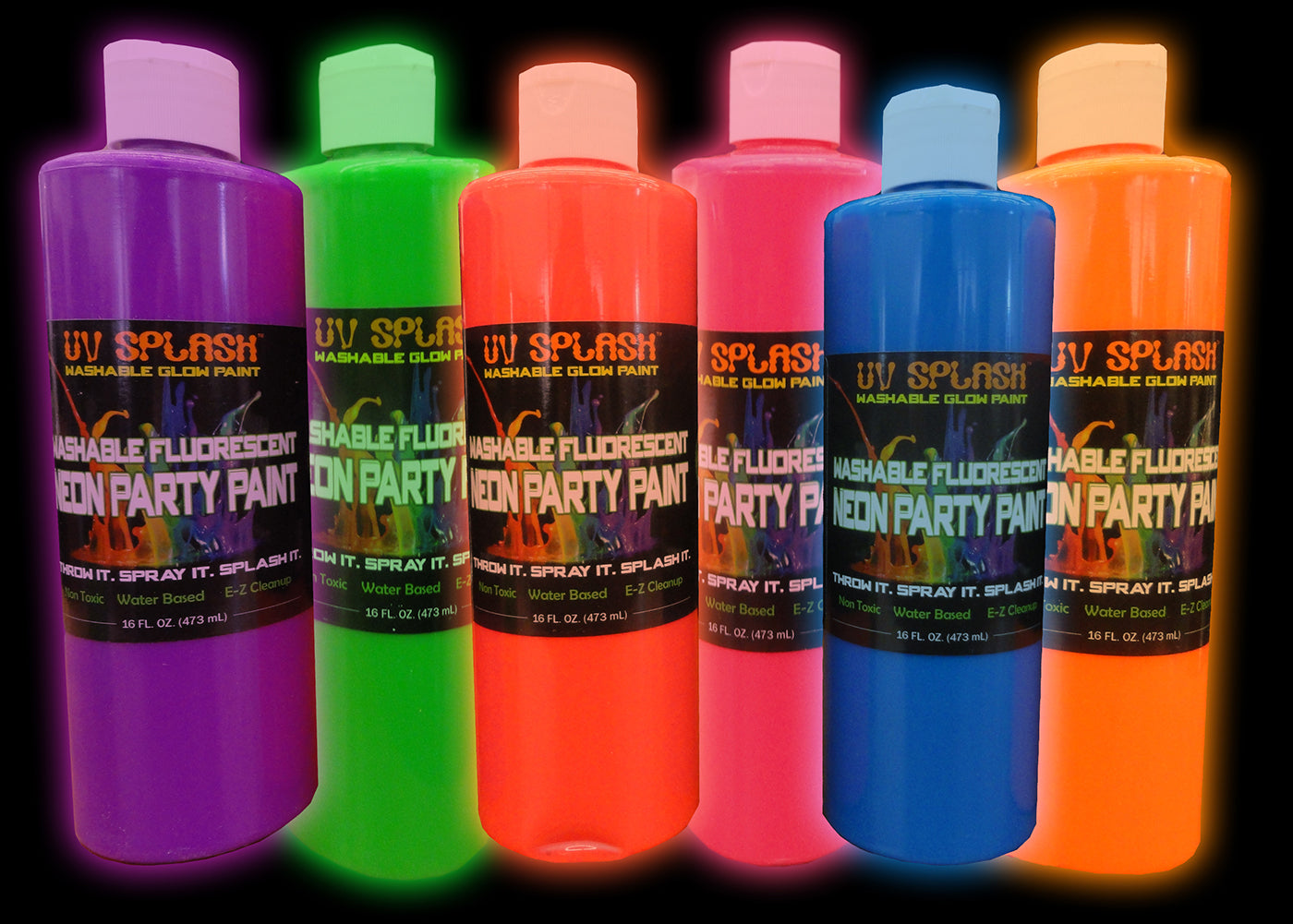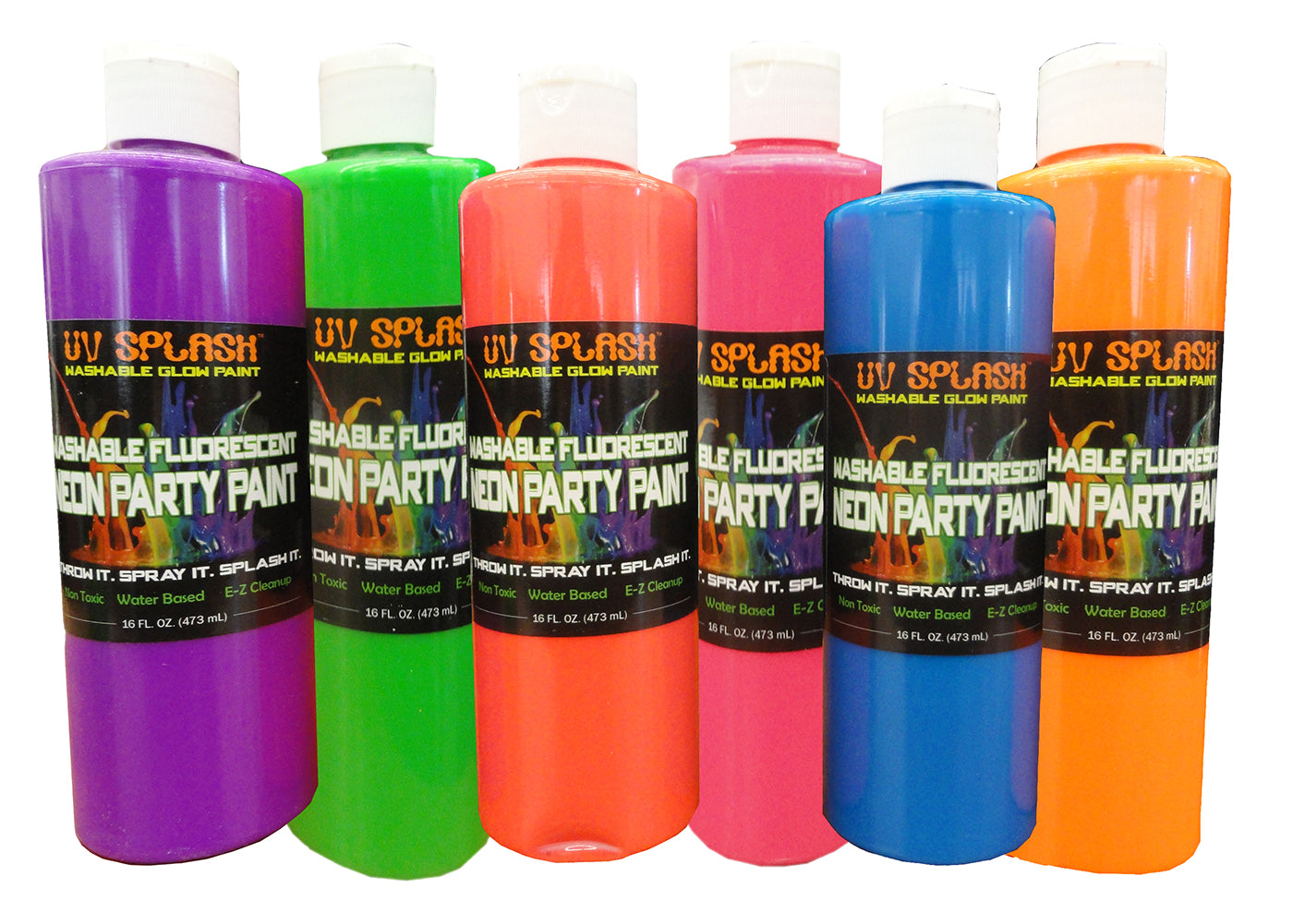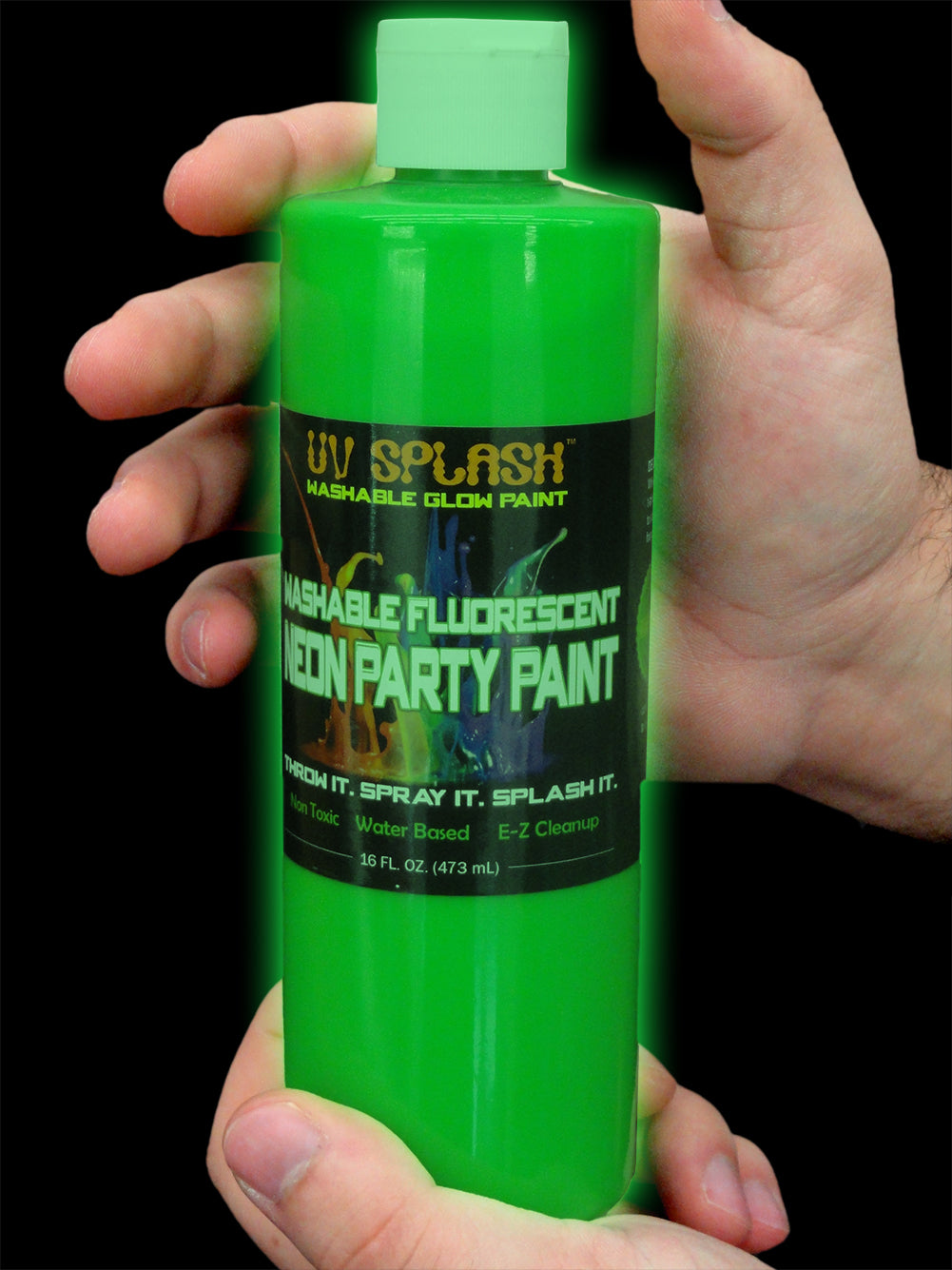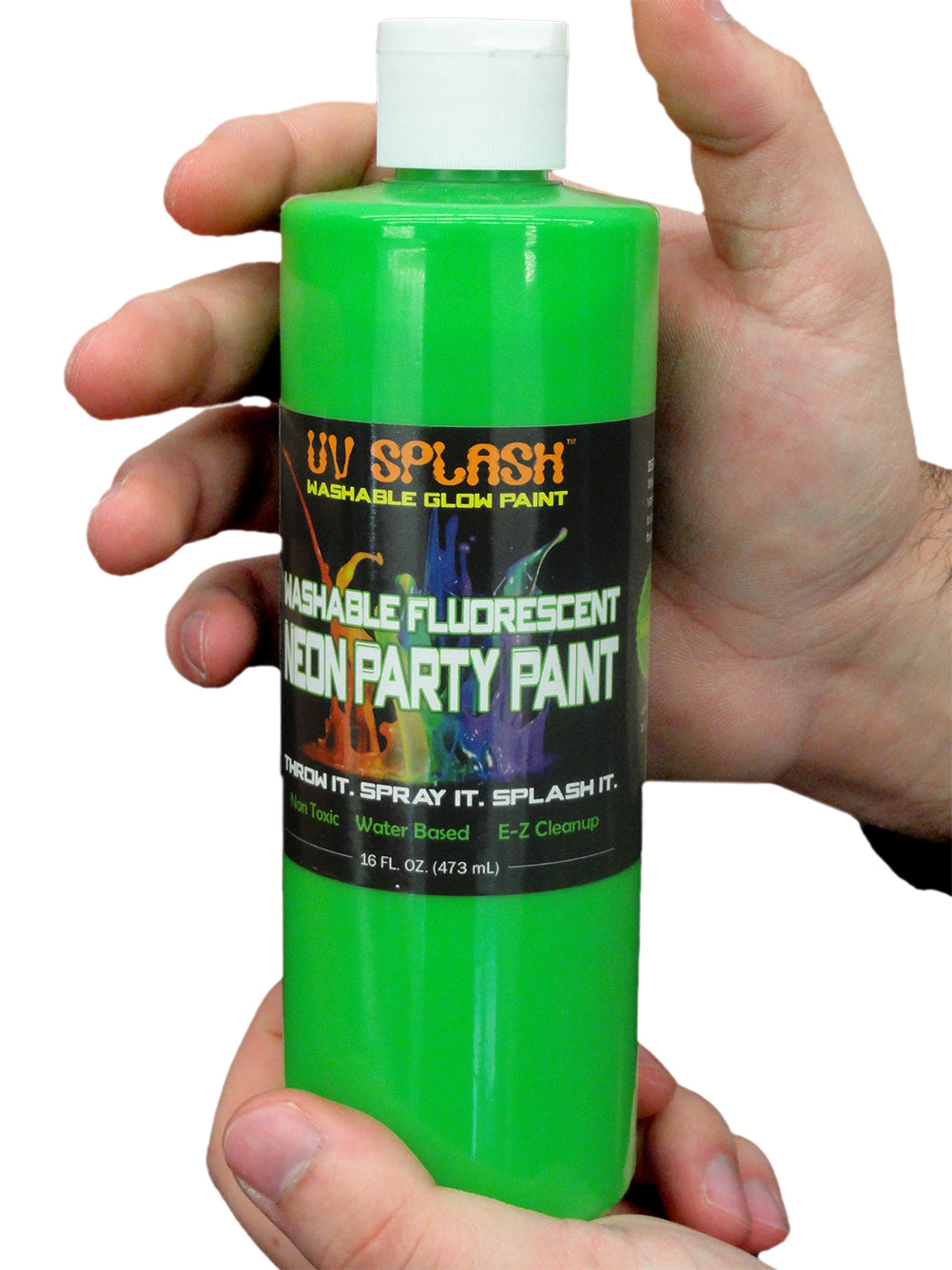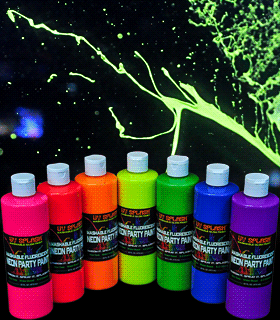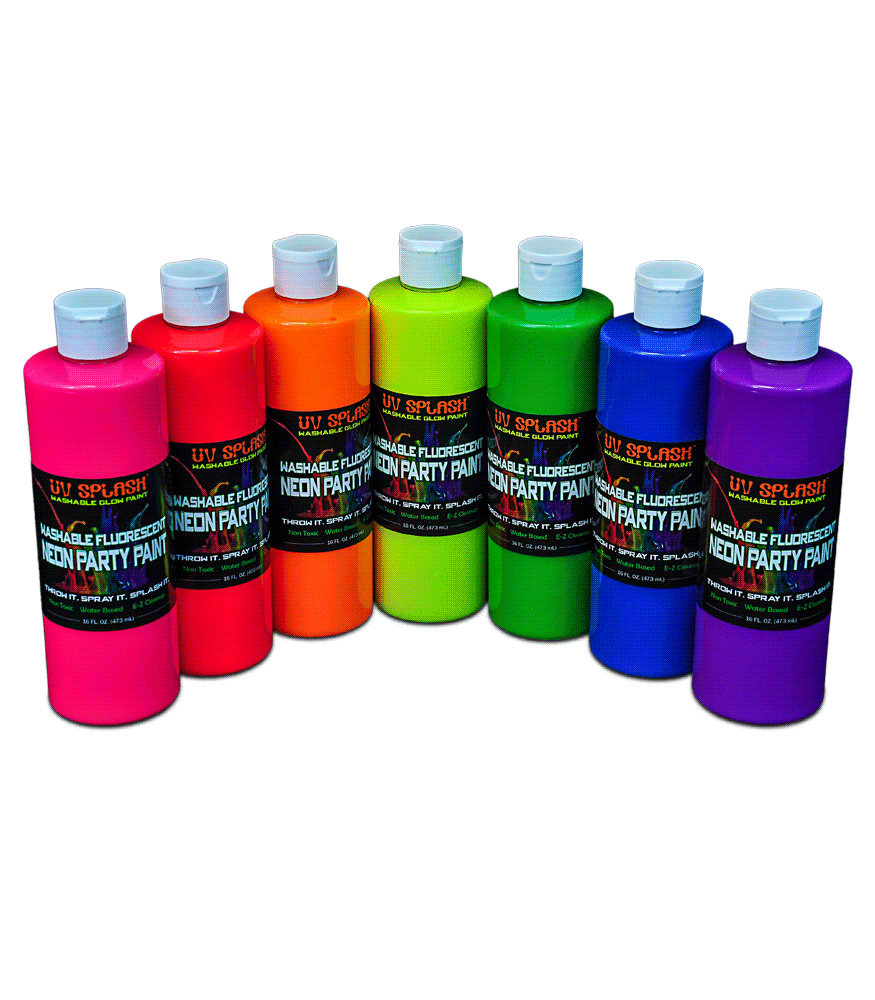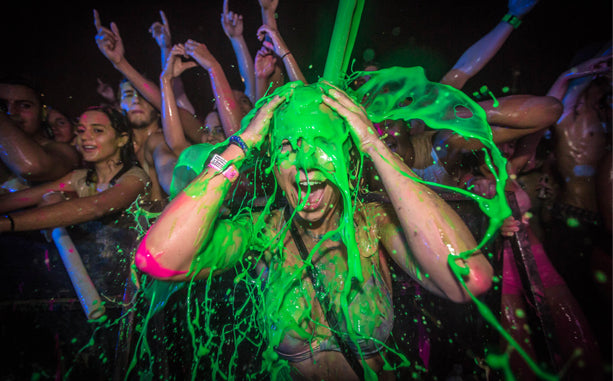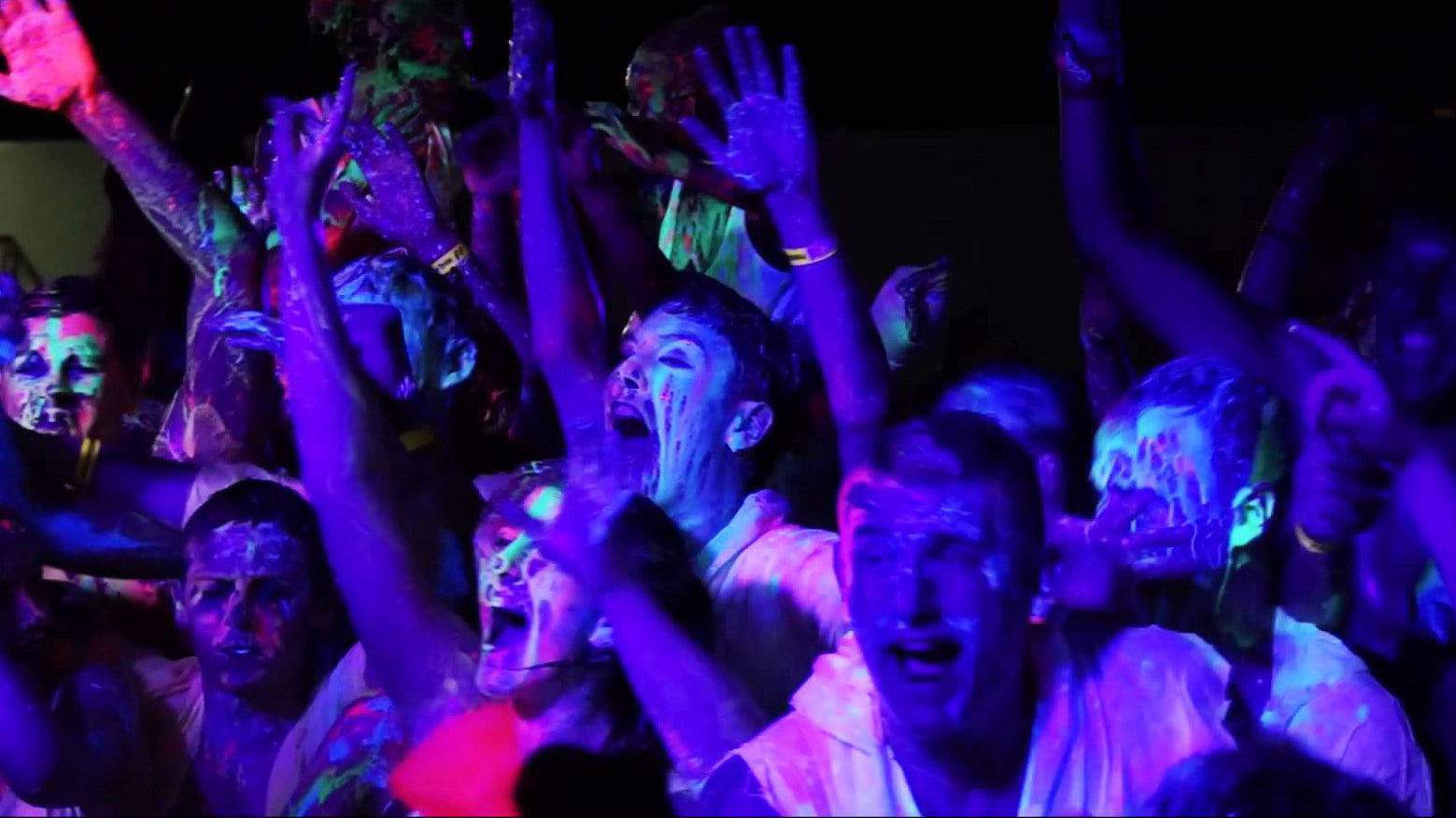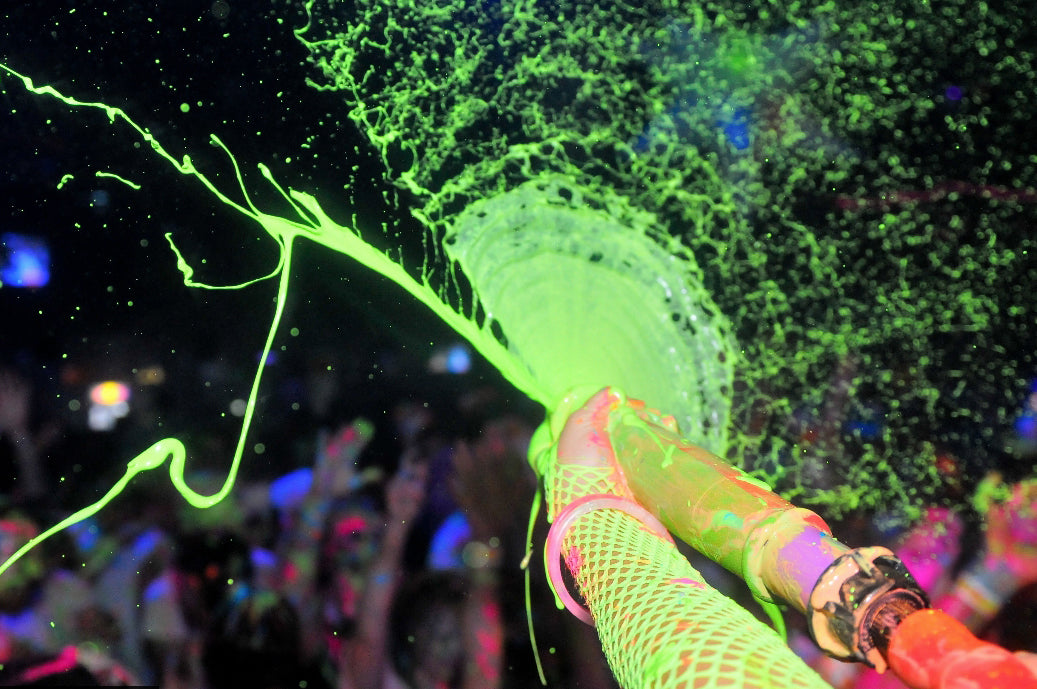 16 FL. OZ Neon Glowing Party Paint
Fluorescent blacklight reactive UV Splash™ Washable Neon Party Paint glows brightly under blacklight, which makes it great for night clubs, dance parties, and raves.

Available in 6 neon colors:
Blue
Green
Orange
Pink
Red
Violet

Throw it, Spray it, Splash it!

It's safe, nontoxic, and most of all FUN for everyone! This neon paint is SUPER black light sensitive and UV Splash will fluoresce under any blacklight.

Our Washable Neon Rave Paint is excellent for events where crowd participation is a must. This very washable non-toxic Safe and Bright UV Paint will keep everyone involved as each bottle comes with a white flip top cap with small orifice to shoot the paint out of.

This Fluorescent Neon Party Paint will turn any party into a BLAST! Nothing beats great music, black lights with strobes, and everyone being covered head to toe in various Neon Glow Colors.

How much do I need?

16 oz bottles are the perfect size to order for any paint party because they are easy to transport. We recommend to purchase on average one 16 oz unit for every 2-3 people attending.