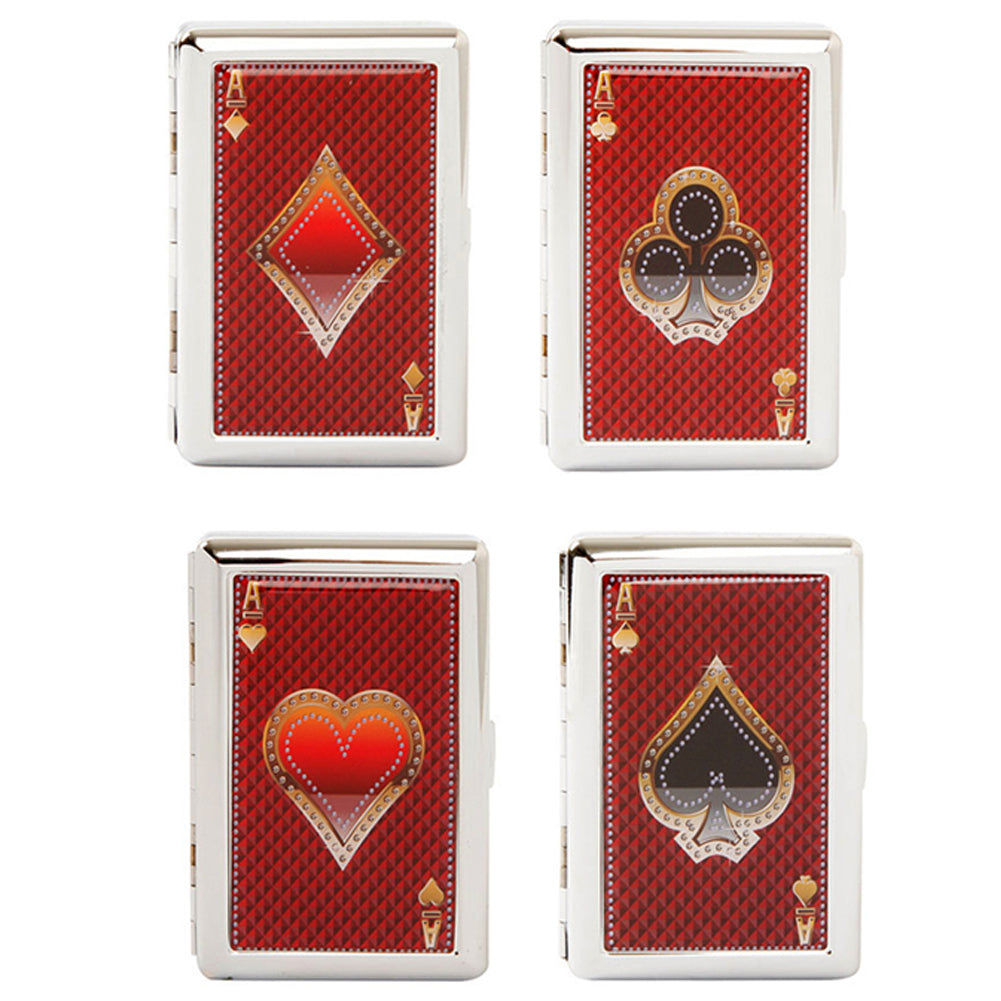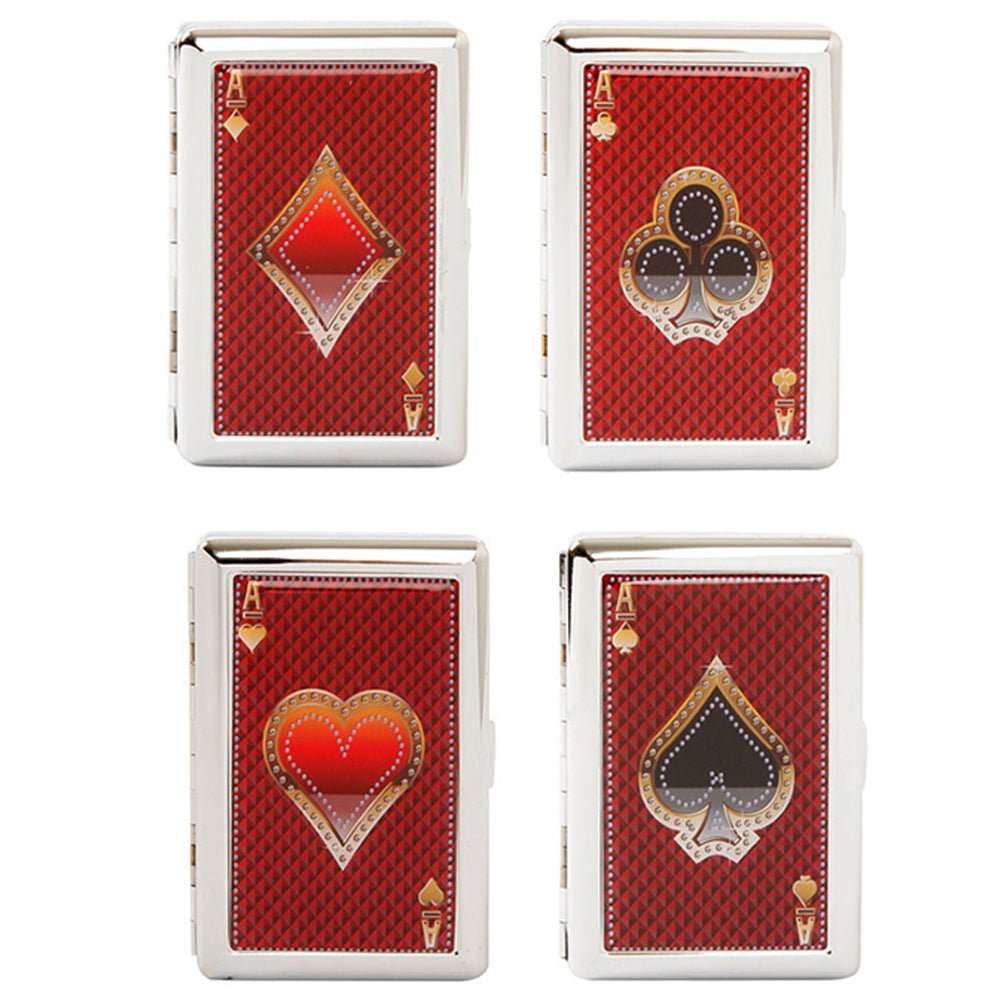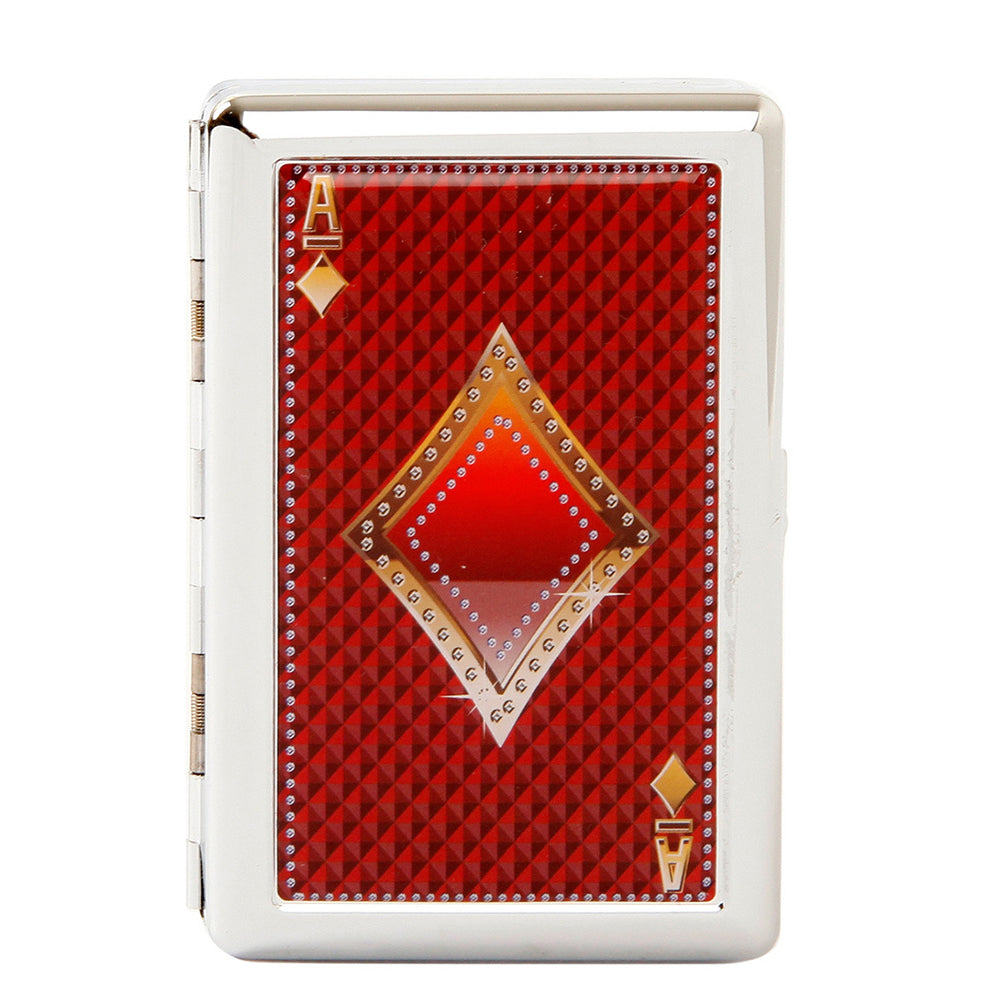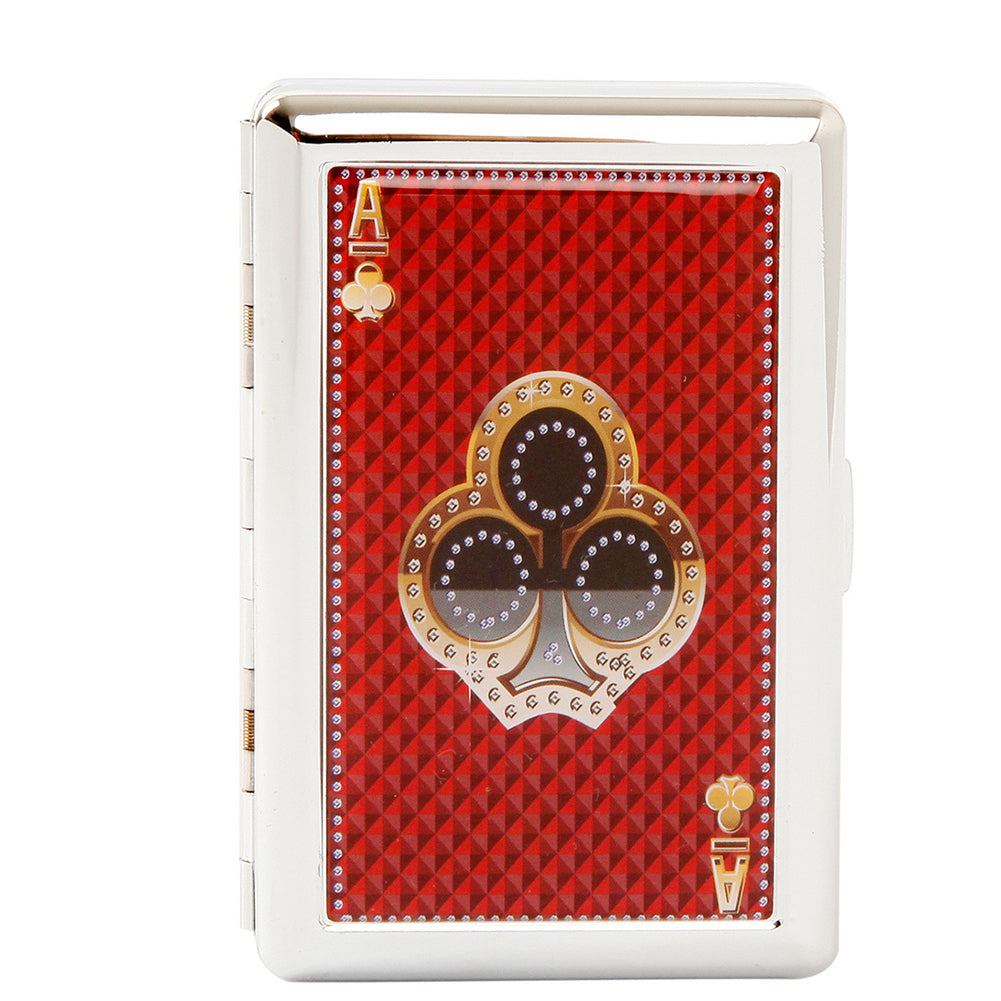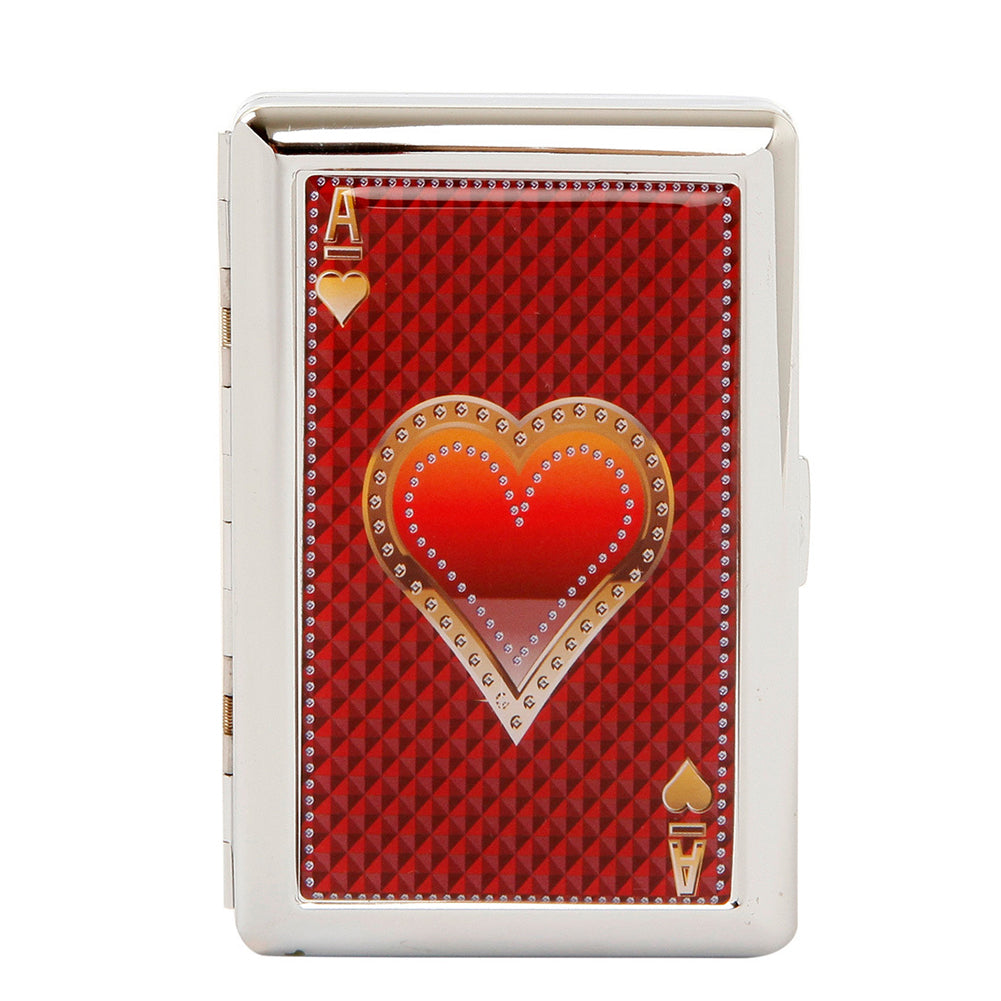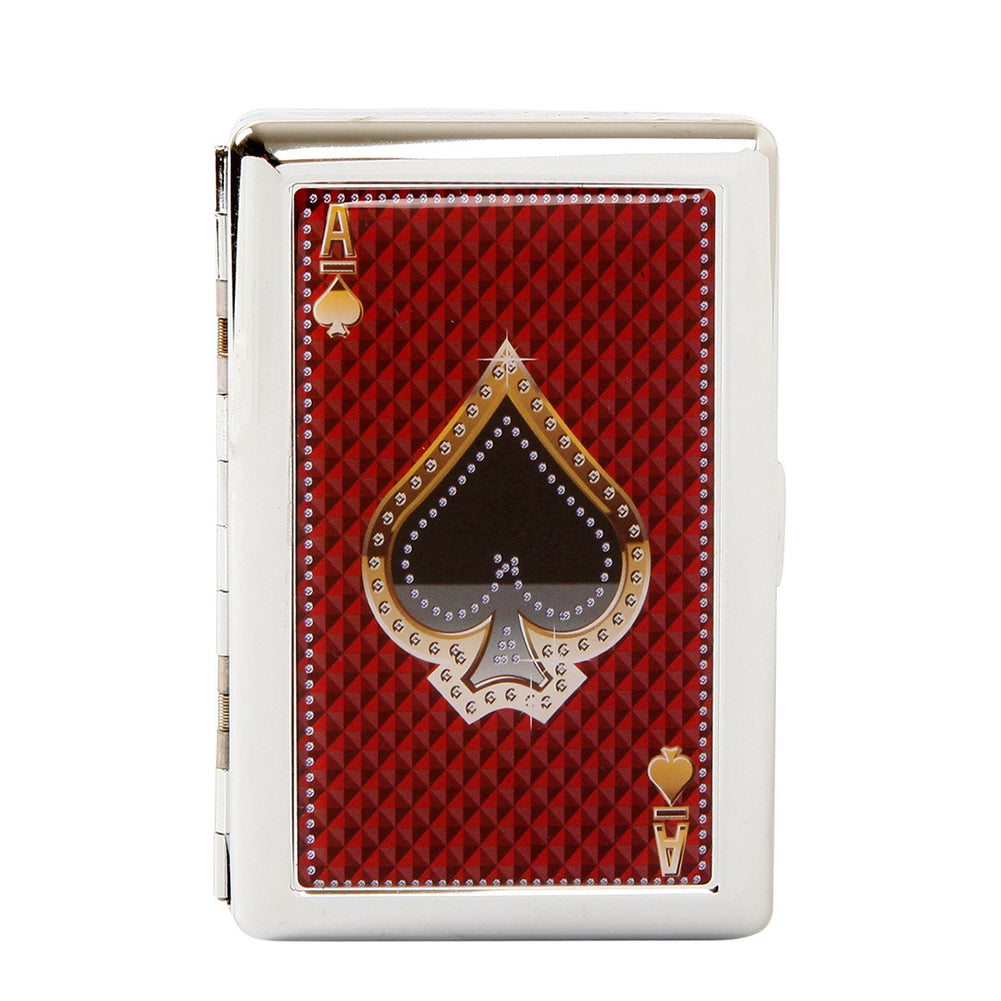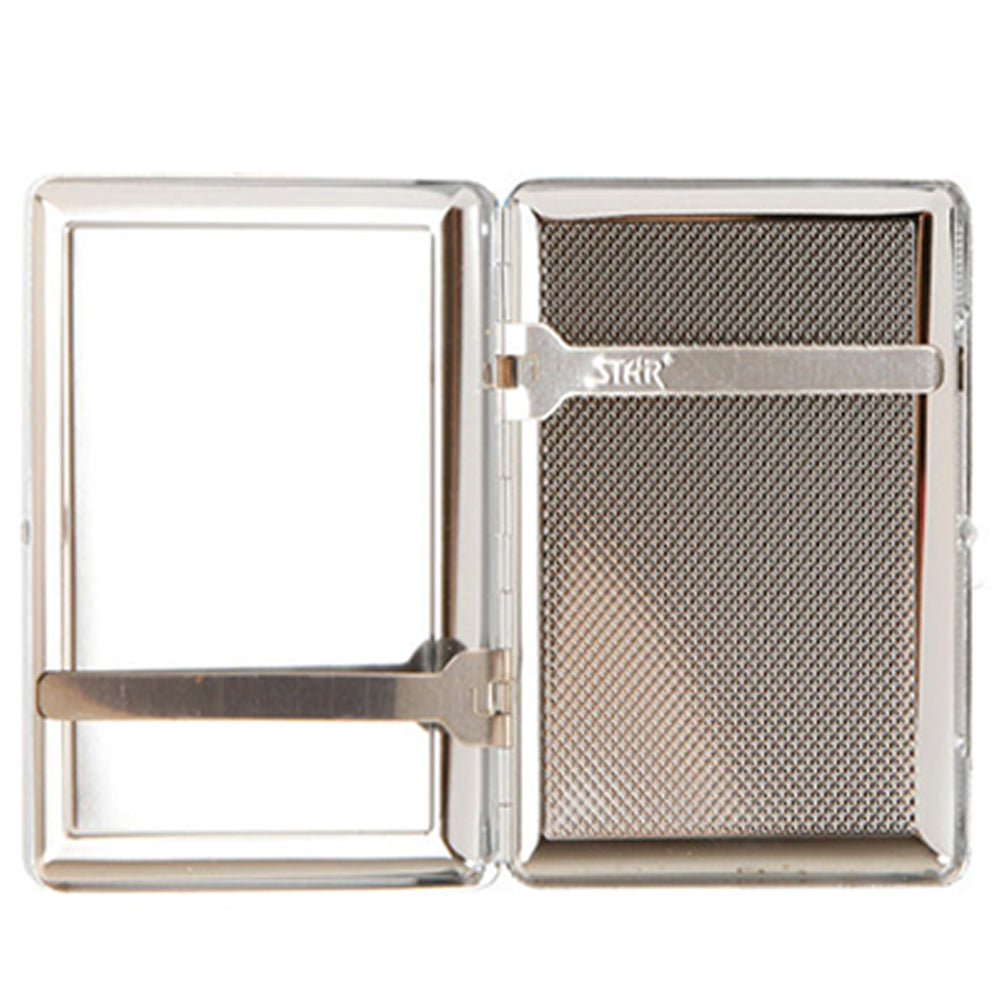 Aces Playing Cards Cigarette Case For Regular Size and 100's
These cigarette cases are hard cases with a spring loaded release button and hinged spine. Cigarettes will be held in place by dual spring loaded arms ensuring limited mobility of contents. This model works with 100's cigarettes.

These cigarette cases are ship in assorted styles, and are sold individually.