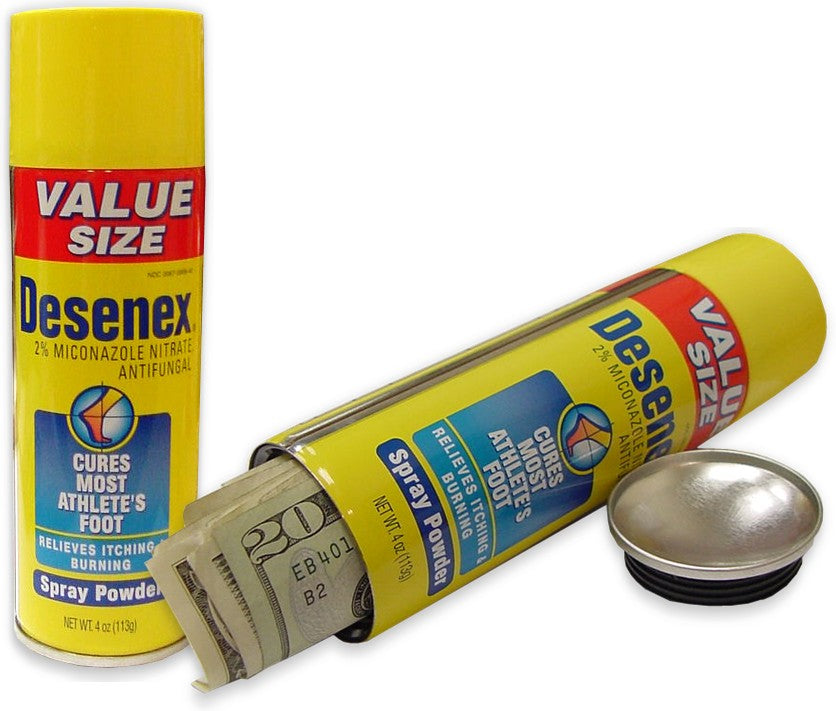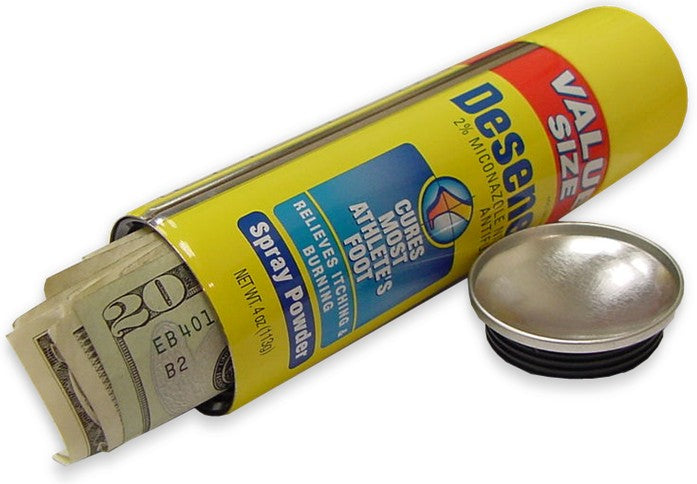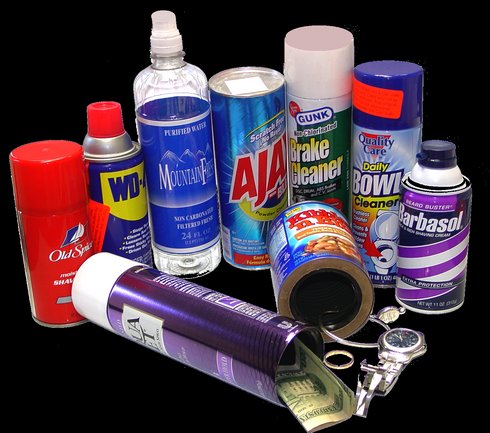 Desenex Athlete's Foot Spray Diversion Safe Can
Most burglars spend less than six minutes inside a victim's home and only have time to check the most obvious places for valuables. These unique "safes" allow you to hide valuables inside common household products - one of the last places a thief would think to look. According to the Chicago Police these units are better than a locked safe and a thousand times cheaper.

This is a real can of athletes foot spray that is emptied, then modified to be a diversion safe. This safe can is identical to its product counterpart, making this an effect decoy where you can store your most valuable possessions including money and jewelry as well as small importent documents. This is probably the most convincing can safe we offer here at bewild, because we all very well know nobody would ever touch another person's anti-fungal!

PLEASE DO NOT OPEN, USE OR CONSUME THIS PRODUCT IN ANY WAY. THESE ARE REAL CANS CONVERTED INTO CAN SAFES. THESE CAN SAFES MAY CONTAIN FOOD PRODUCTS BUT ARE MEANT FOR STORAGE ONLY. ANY USE OTHER THAN WHAT IS DESCRIBED IN THE DESCRIPTION ABOVE IS PROHIBITED.