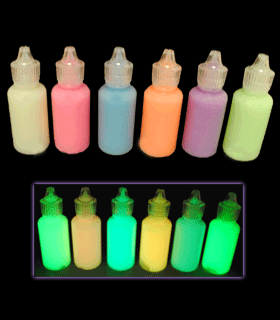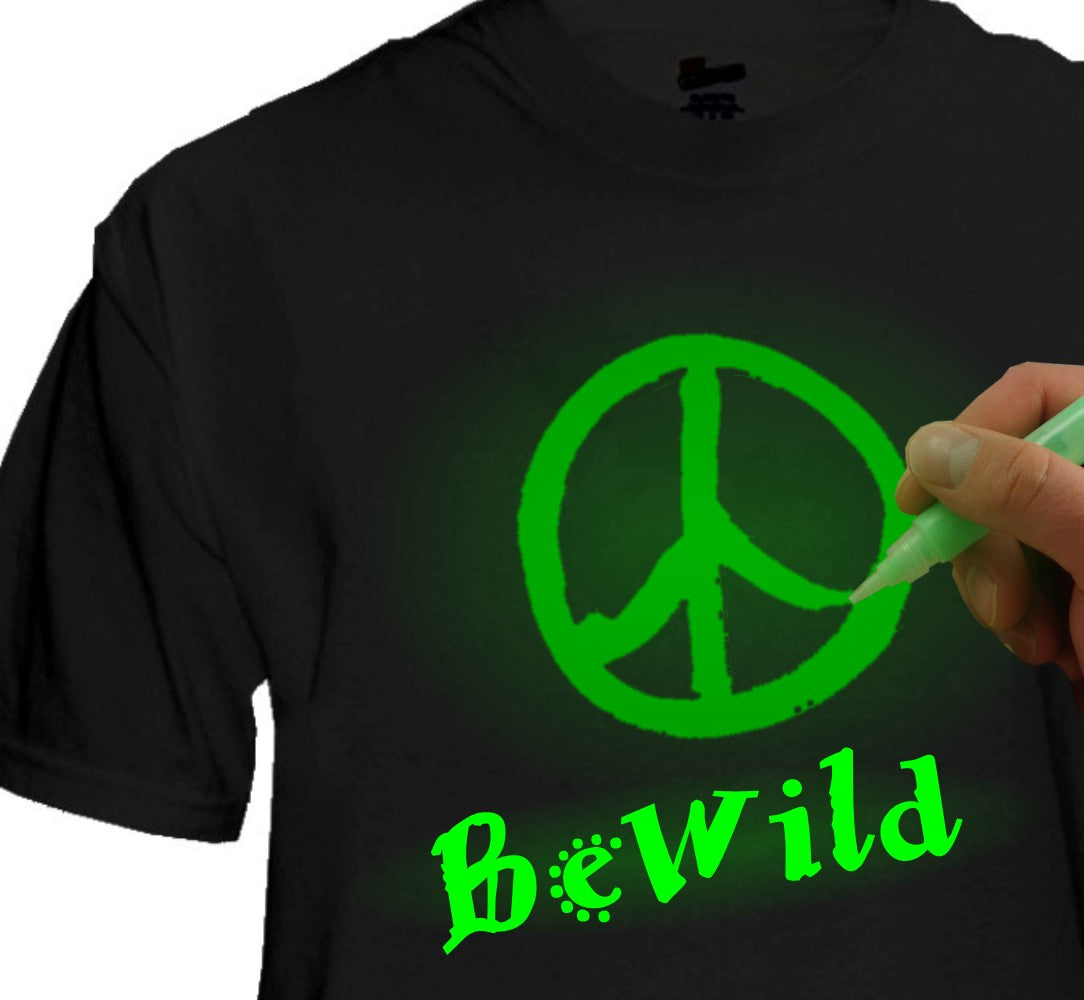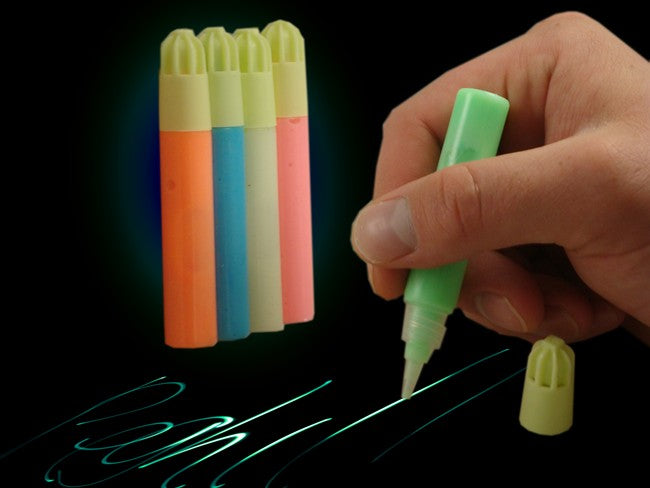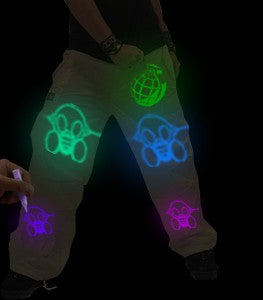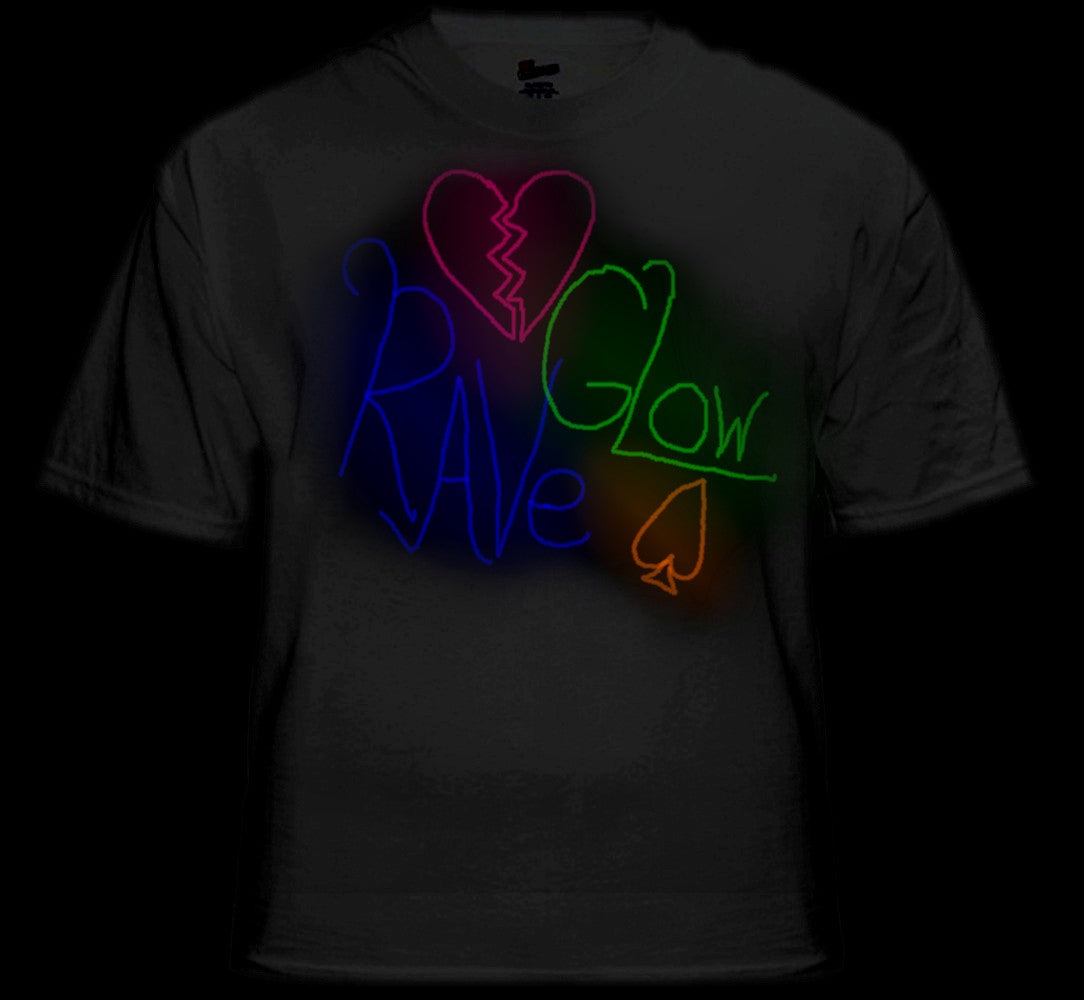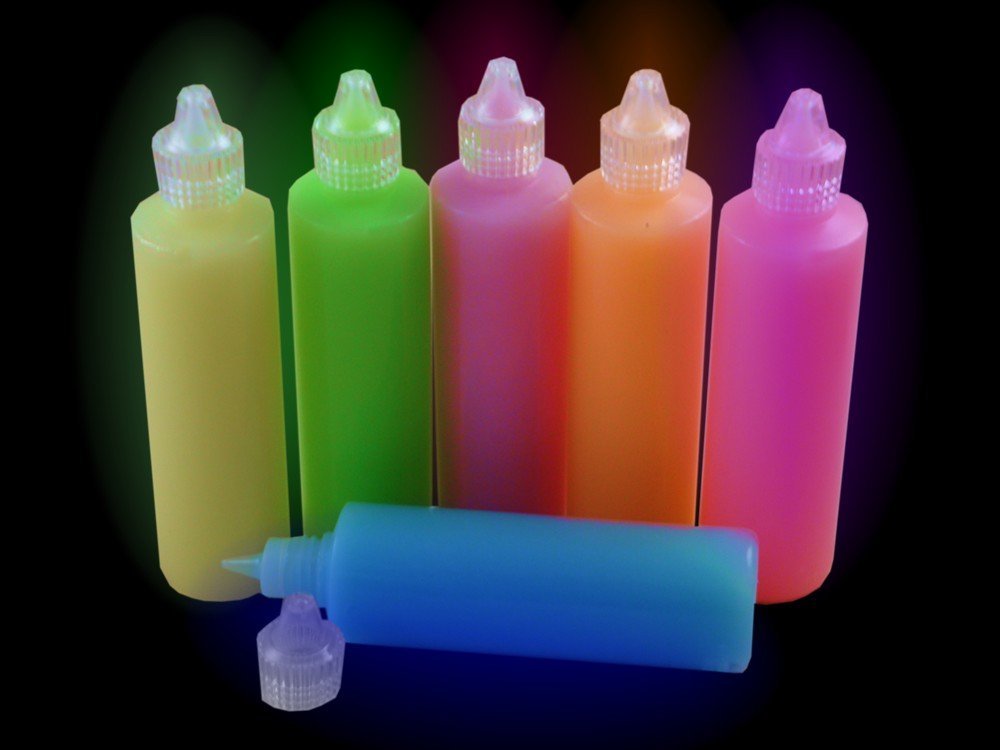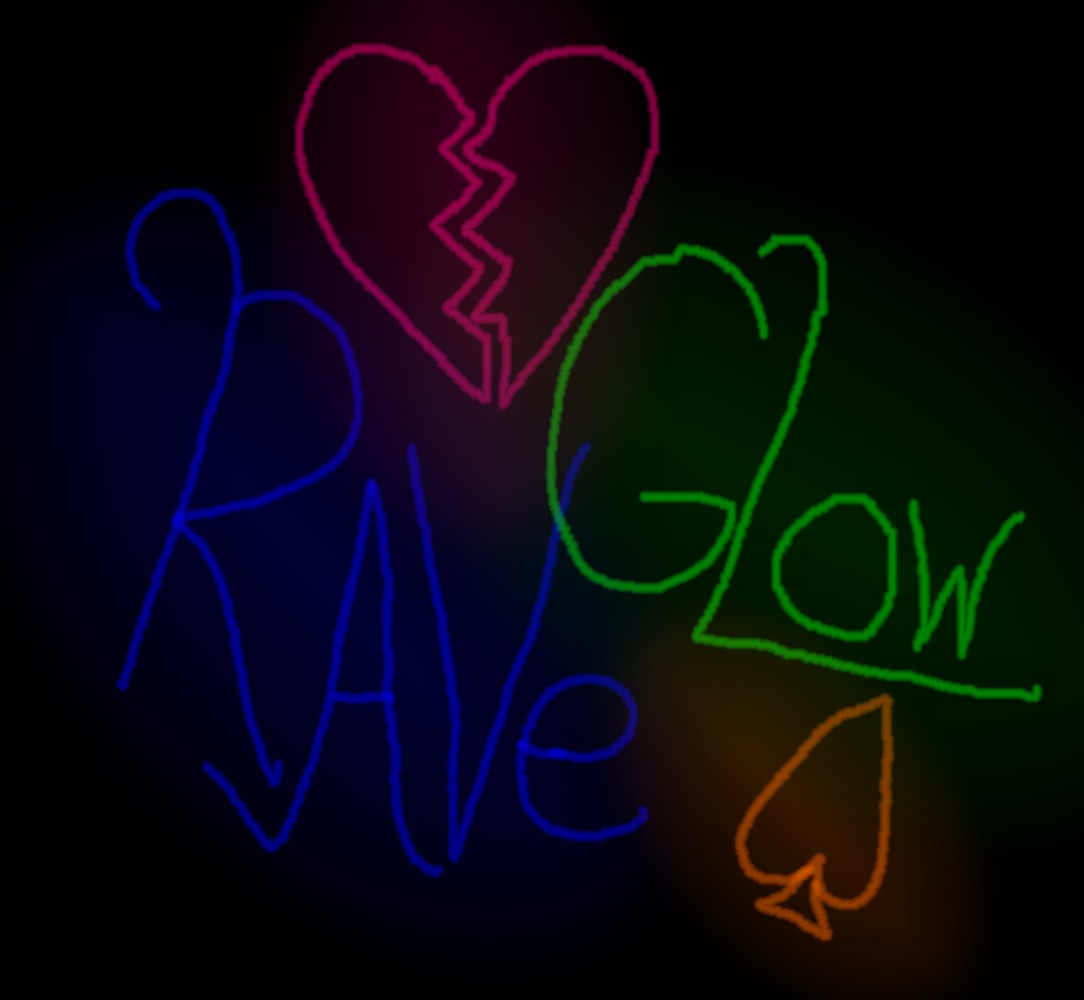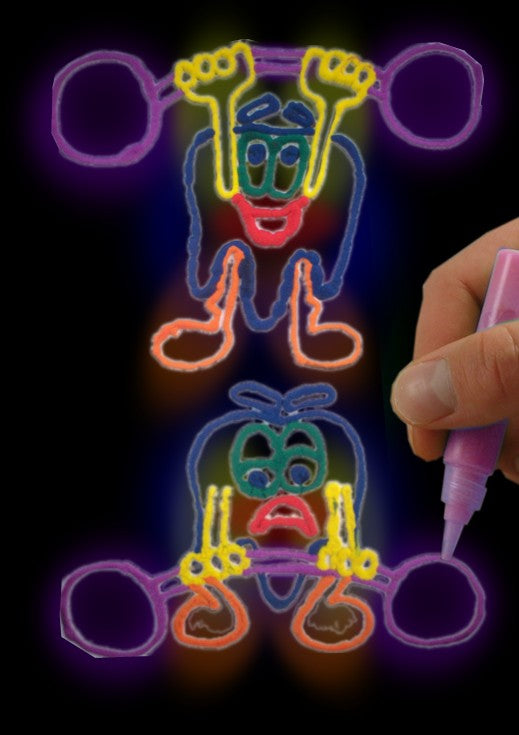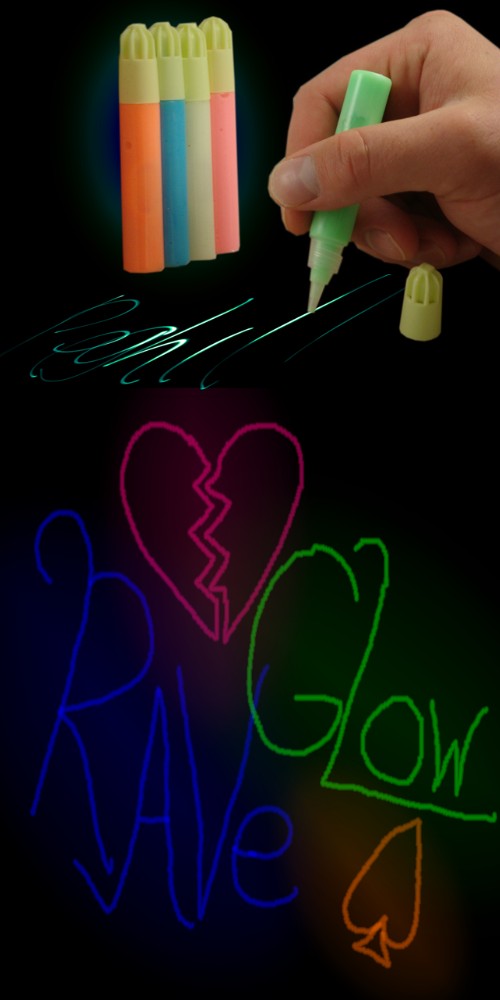 Glow in the Dark Fabric paint tubes (Set of 6)
Write, Draw & Customize your clothing with glowing accents! Glow in the Dark fabric paint pens allow you to add glow in the dark accents to your clothing that is a perfect effect for raves, clubs and events! Paint t-shirts, jeans, raver pants, back packs and more to stand out of the crowd. When the lights go out the fun has just begun! Drawinn and designing your own clothing can be lots of fun and the pay off is and awesome garment that you decorated that will last for a long time. The pens are easy to use and have a precision tip so you can draw fine lines or shade in other colors! This kit comes complete with 5 Glow in the Dark fabric pens, perfect for all materials. You get one of each color; Natural, blue, orange, green & pink!

Use Glow in the Dark Fabric Pens For:
Customize Clothing
Works on T-Shirt, Jeans Hats & More
Perfect for all fabrics
Long lasting glow
Cool glow in the dark effect perfect for raves.
Paint Glows in the Dark and illuminates when exposed to black light.