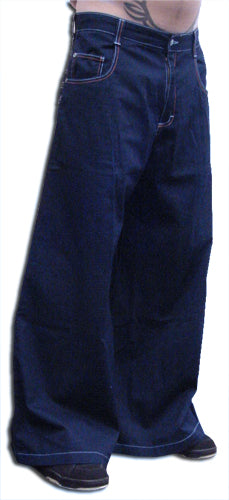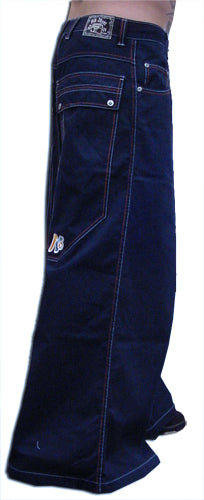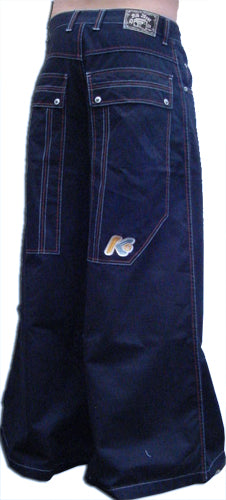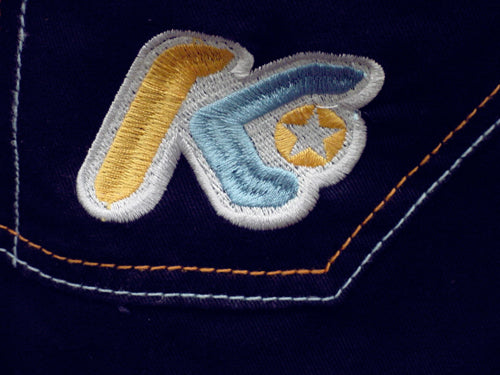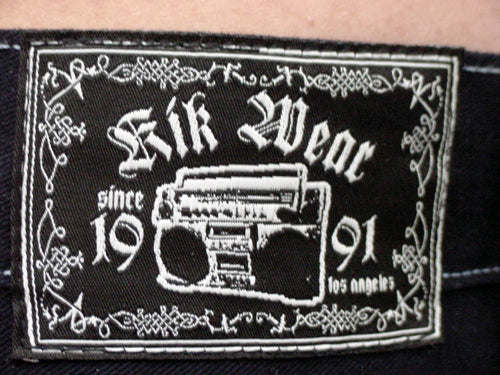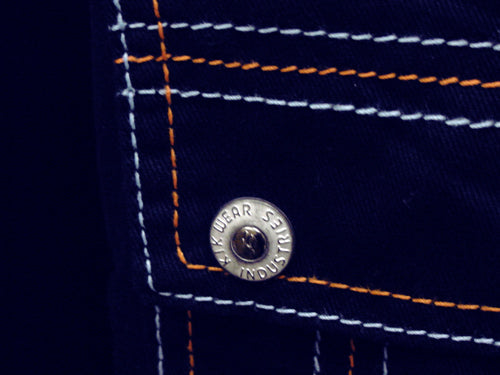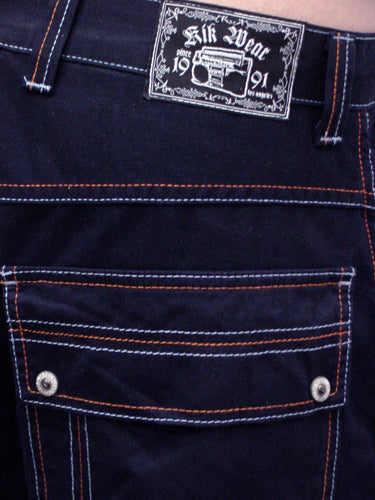 Kikwear Jeans - Kikwear 42" Severe New Skool Cotton Pants (Dark Blue)
Kik Wear clothing is now exclusively at BeWild.com! Get theses "Old Skool" style pants you have loved since you where a kid. These dark blue indigo cotton pants will bring you straight back to '94
when music was loud and trashy, mosh pits didn't only occur in concert crowds & baggy denim was all the rage. It was good luck finding an original pair of these pants in recent years, but now back by popular demand is the original kikwear wide bottom pants, and they are only here at bewild.com! This pair of authentic kik wear pants features the popular vivid contrast blue and orange color stitching of yester-years. The pants also feature an original Kikwear "K" rear stitched pocket logo and huge 42'' bottoms. Get ready the lace up your skates, catch some air while jamming out to some green day or maybe even Head-Bang to some KoRn. Those days may have past but the pants are still here!