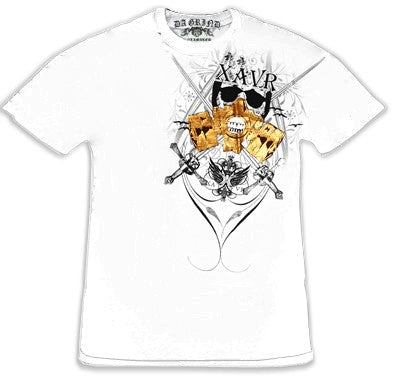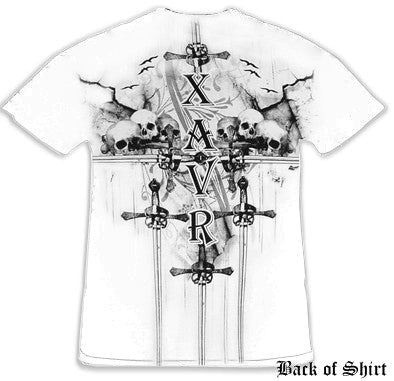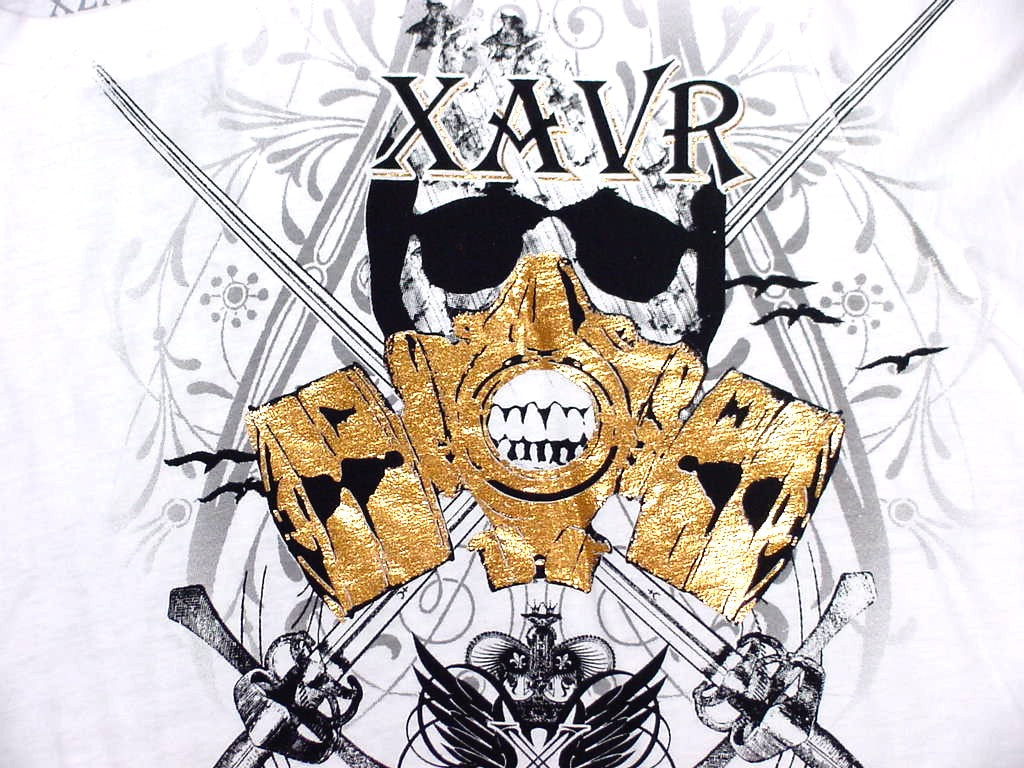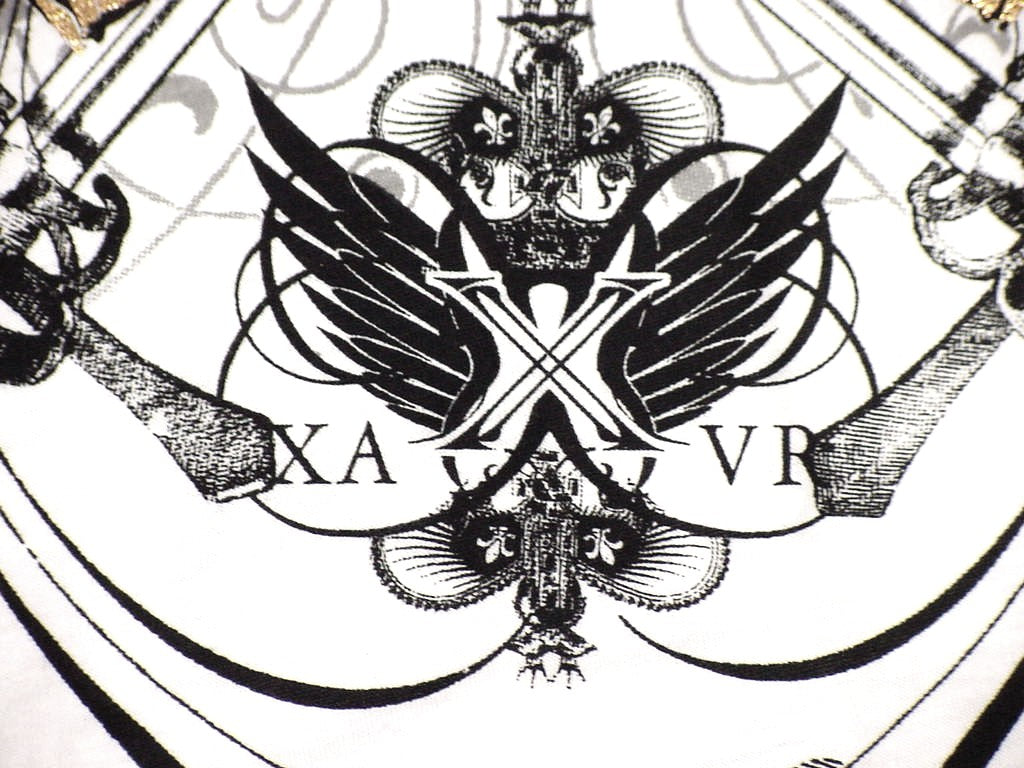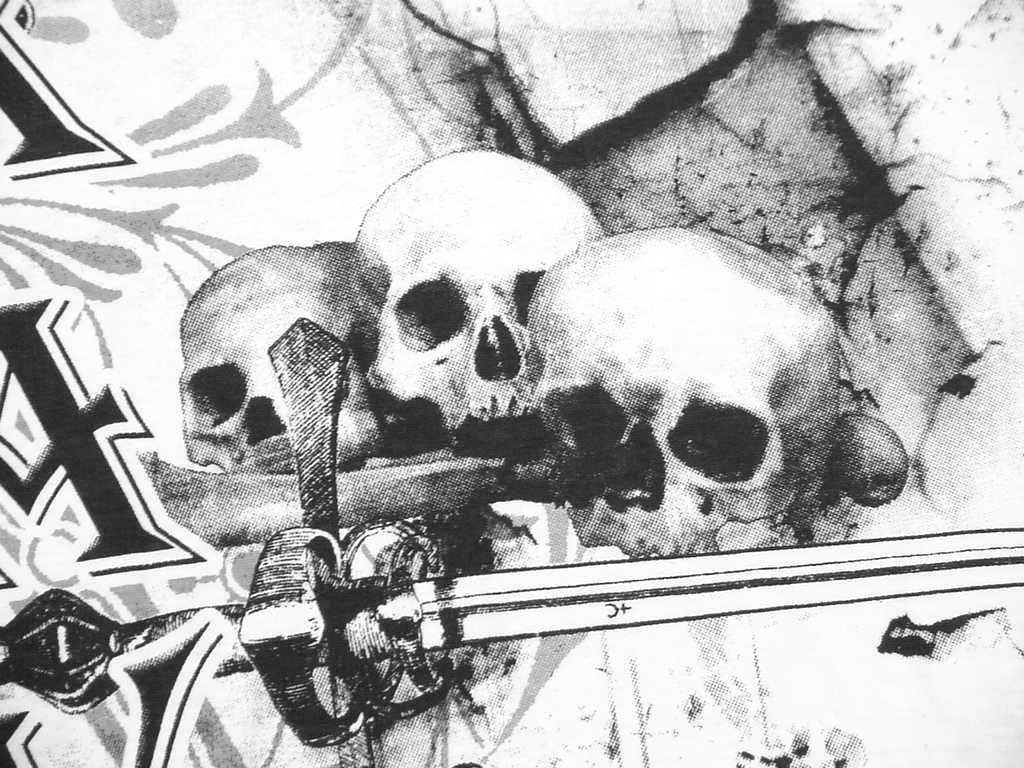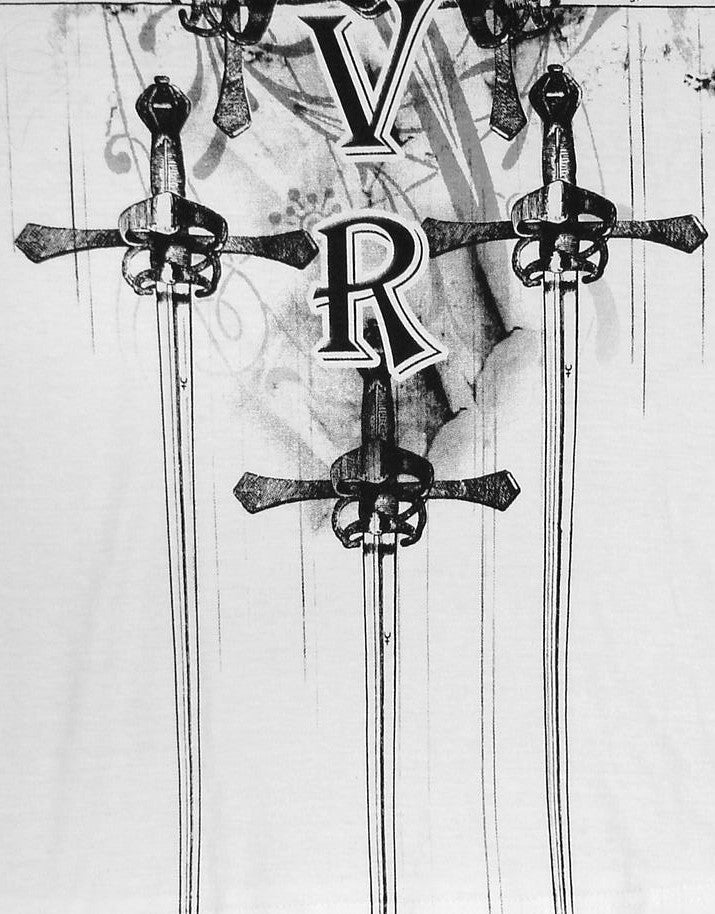 Xzavier Da Grind "Sick Wit It" T-Shirt
Xzavier DA GRIND is a clothing company about just that: grinding. Da Grind has already produce more than 50 hip-hop and hardcore inspired designs. We've hand-picked some of their best clothing and we're proud to bring you the best of DA GRIND.

This white t-shirt has a large design featuring a skull and cross sword design. The Skull is wearing a copper foil gas mask and is surrounded by grunge florals. The back of this shirt contains many subtle details including stacks of skulls and long warrior swords from top to bottom and side to side.. Through out the entire design there is gold foiled accents for an extra cool look. You are sure to be noticed in this shirt.