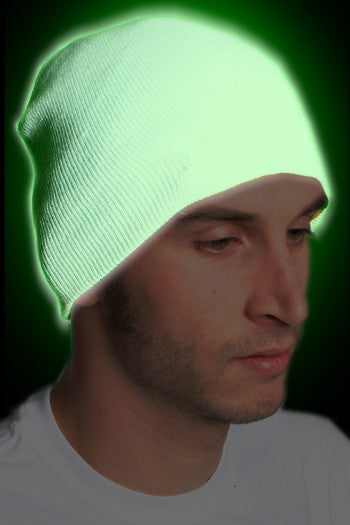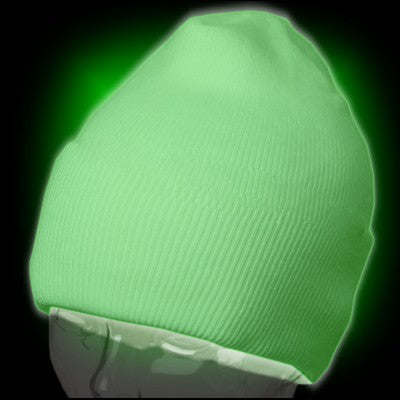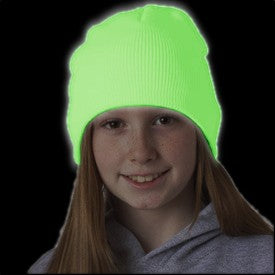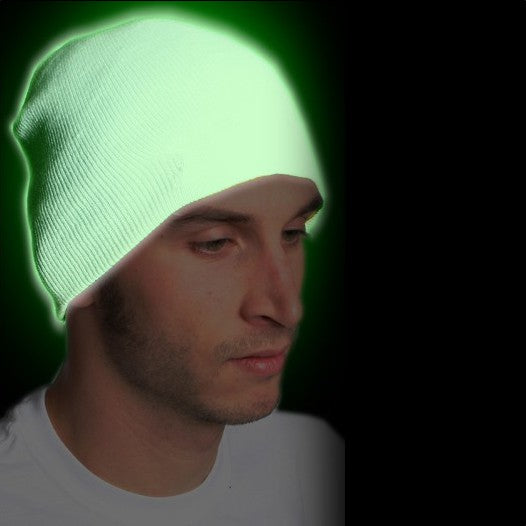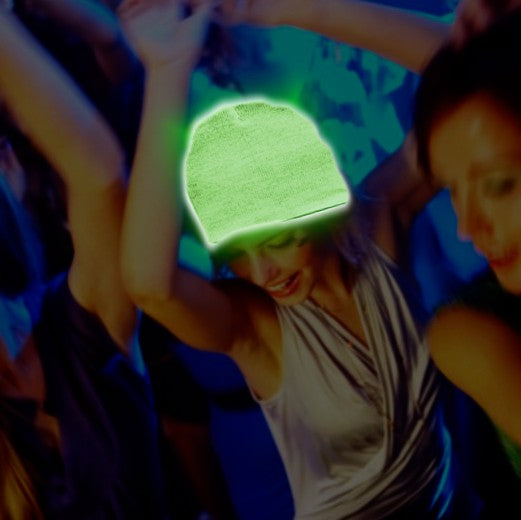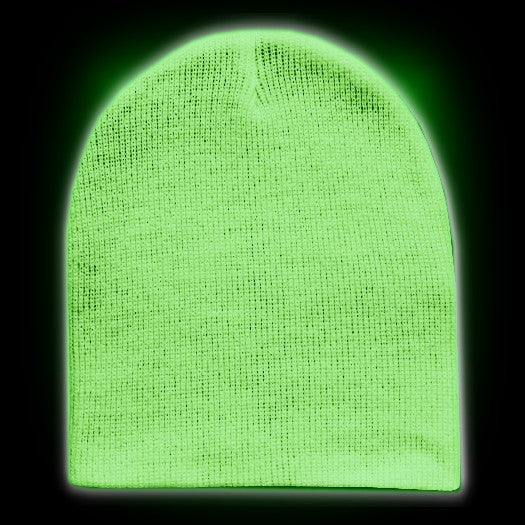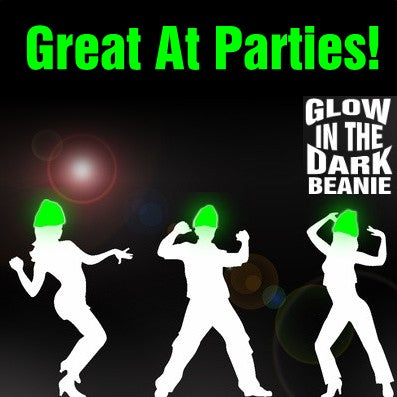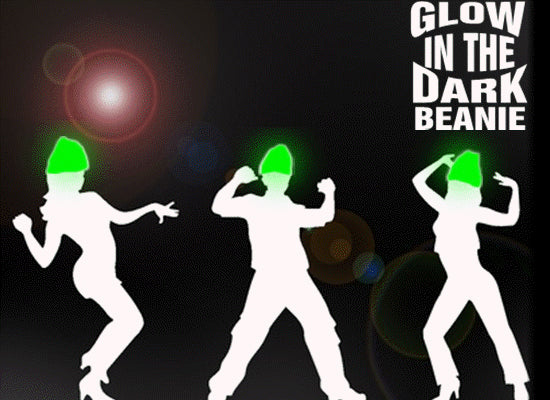 Glow in The Dark Hat - Super Glowing Skull Cap Beanie
Glow in The Dark Hat - Super Glowing Skull Cap Beanie



Our amazing super glow in the dark skull cap beanie might look just like a regular white beanie hat in normal lighting, but just wait till the lights go out! Our glow in the dark beanies explode with green glow in the dark! Wear this beanie with any outfit, expose to a bright light source and you are ready to glow. You will be amazed at how bright this hat glows with minimal bright light exposure your hat is sure to glow for hours. Our Super Glow in the Dark Skull Cap Beanie is reusable over and over again, simply charge it under any bright light and get glowin'! This beanie is skull cap cut so it is stylish to wear for all occasions. You can also fold the edges for a classic beanie look if you want. Make this glow in the dark hat a party of your dance routine, cheer squad uniform, hip hop dance get up or as a wild accessory for any raver. You can also wear this hat while walking or jogging at night for added safety and of course super cool style! This beanie is also black light UV reactive and will react immediately to black light with or without a prior light charge. Since this beanie is white you can decorate the hate as you wish with sharpie markers or glow in the dark paint for a custom look that is all your own. The glow in the dark material is permanently woven in to the fabric so you never have to worry about the glow washing away! Pair this glow in the dark beanie with our glow in the dark gloves and shoe laces for maximum effect!