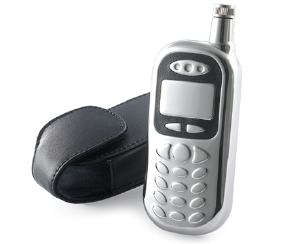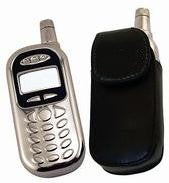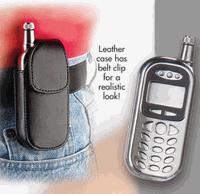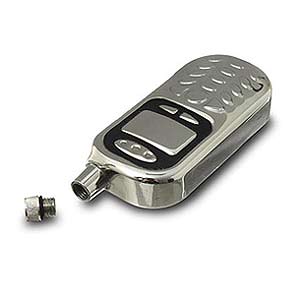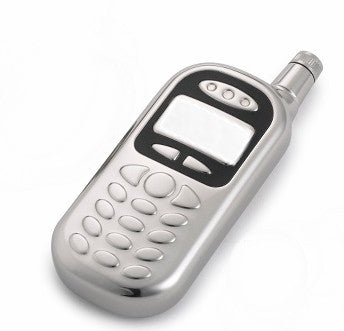 Cell Phone Flask (Silver) Groomsmen gifts
**Does not include leather pouch** Stainless steel and beautifully made, the cell phone flask is a wonderful way for you to carry around your favorite spirits to any event that you will be attending. Perhaps you are all set up for a long day of golf with some of your friends. The cell phone flask is the perfect way to bring a drink along with you. The best part is, nobody will know that you are not just simply holding onto your cell phone, but a flask filled with your favorite liquor. Just be careful not to answer the cell phone flask in the case that your regular cellular phone begins to ring!

Wouldn't it be incredible if there were some way to have a flask that is disguised as something commonly used like a cell phone? Well, if you have ever made this wish, then it really is your lucky day. There are now flasks that come in complete disguise as some of the most popular cell phone designs. These flasks are simply amazing and sure to fool just about anyone into the need to take a second look to see what it is that you are actually holding.

You may already be a huge fan of the convenience that a flask brings your way. When you add to that an interesting and unique design such as a cellular phone flask, you really have a truly amazing item that turns quickly into a must have. You even have your choice of several different designs as well as sizes so you can choose the one that best suits your needs and budget. Depending on the design of cell phone flask that you choose, you can either get the 4 oz or 8 oz capacity.

As a completely incredible gift for any liquor connoisseur, the cell phone flask even comes with a beautiful and realistic looking carrying case and a belt loop for easy attachment and access. Get this incredible item as a gift for somebody special in your life.