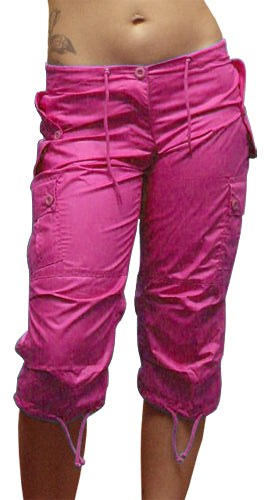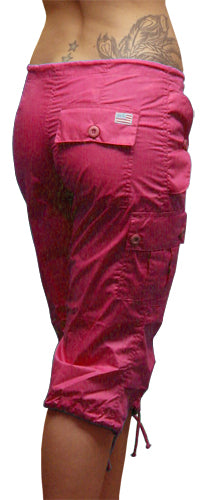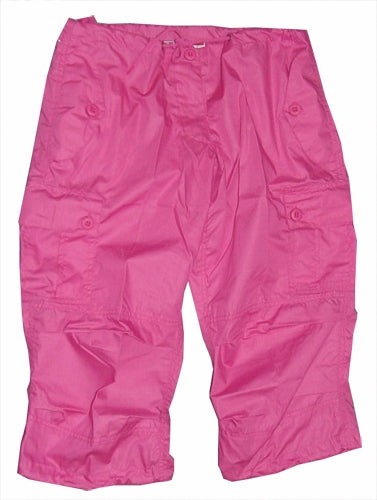 Girls UFO Hipster Shorts (Hot Pink)
UFO Girly Shorts are the perfect combination of comfort and style. Made just for girls these UFO Girly Shorts are straight leg fitted, like UFO's Hipster pants but just a little bit shorter then a pair of capris. These shorts feature all the classic features of a pair of UFO pants including draw string tops and bottoms, rear right button flap pocket & dual side cargo pockets all in this great shorts configuration. These shorts can be worn above or below the knee for a truly customizable style that is 100% UFO. Dont sell yourself short in comfort in the warm months of the year because these shorts may look cool but they are certainly a hot fashion. this pair of Girly Shorts are made of 65% polyester, 35% cotton and are fully machine washable. They also have drawstrings at the knee so you can let them hang or tie them up. Order your UFO shorts today!
Please remember that sizes are approximate because of drawstring adjustable waist. Also from the waist to the end of the shorts (length) is about 26" with a 15" leg opening.