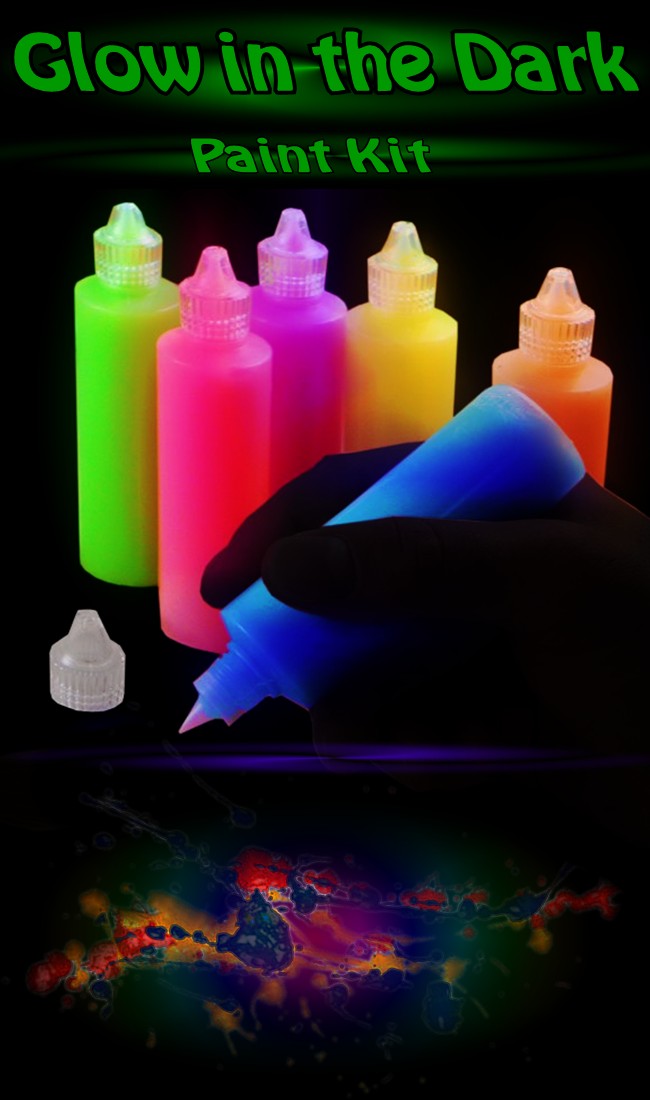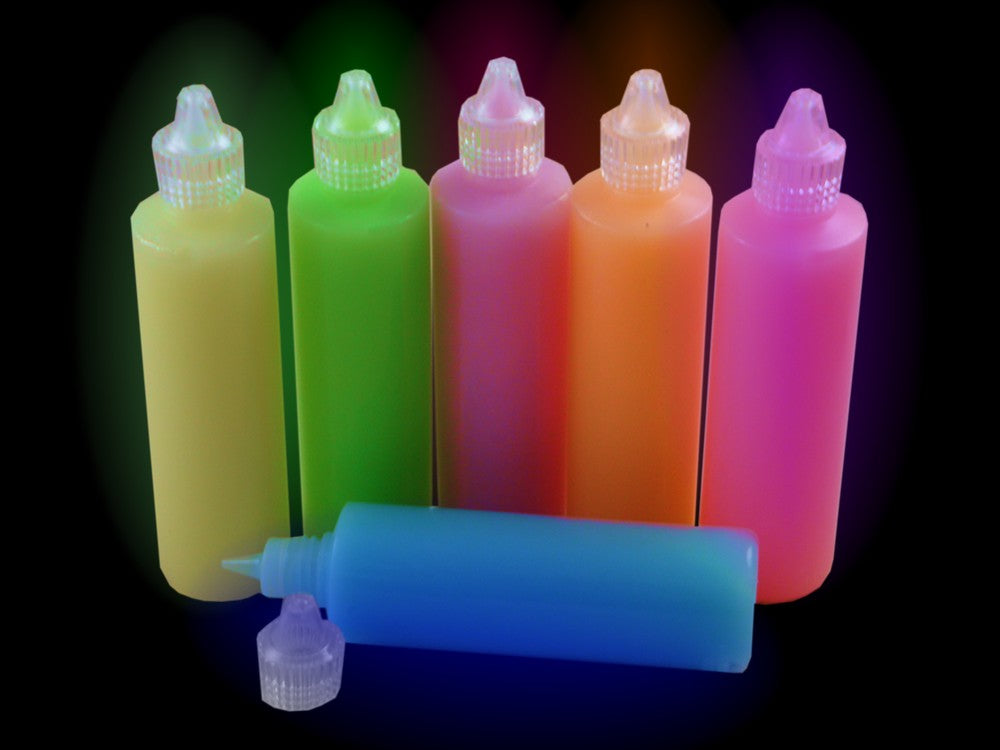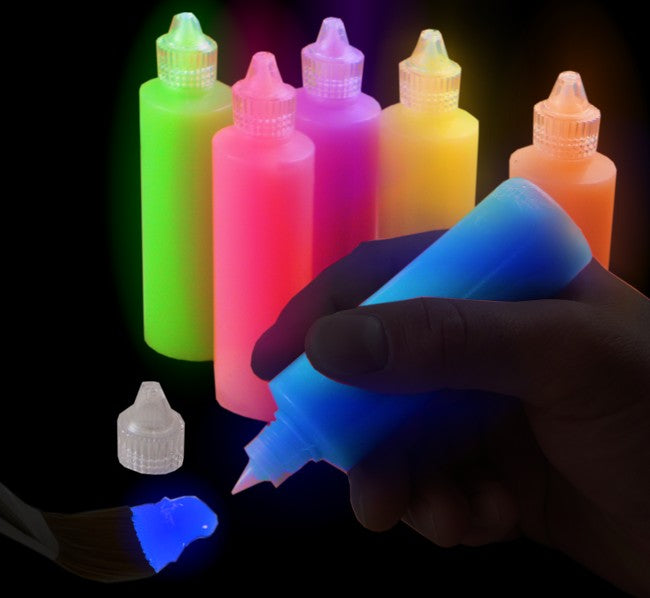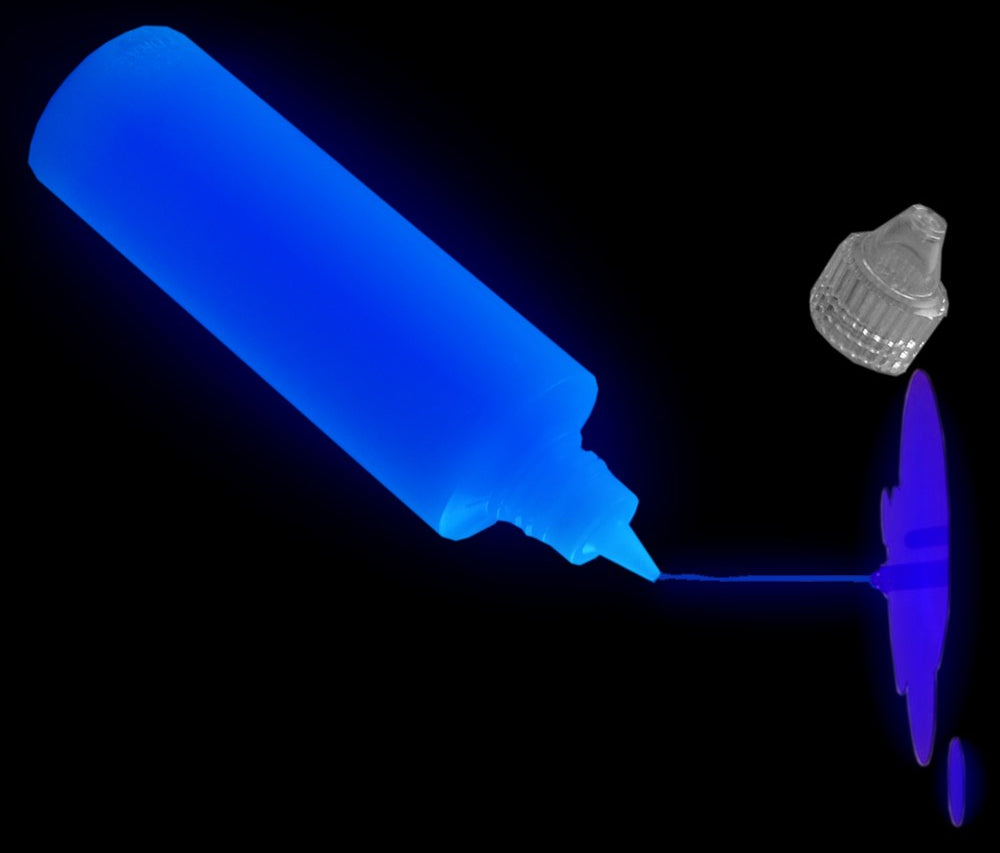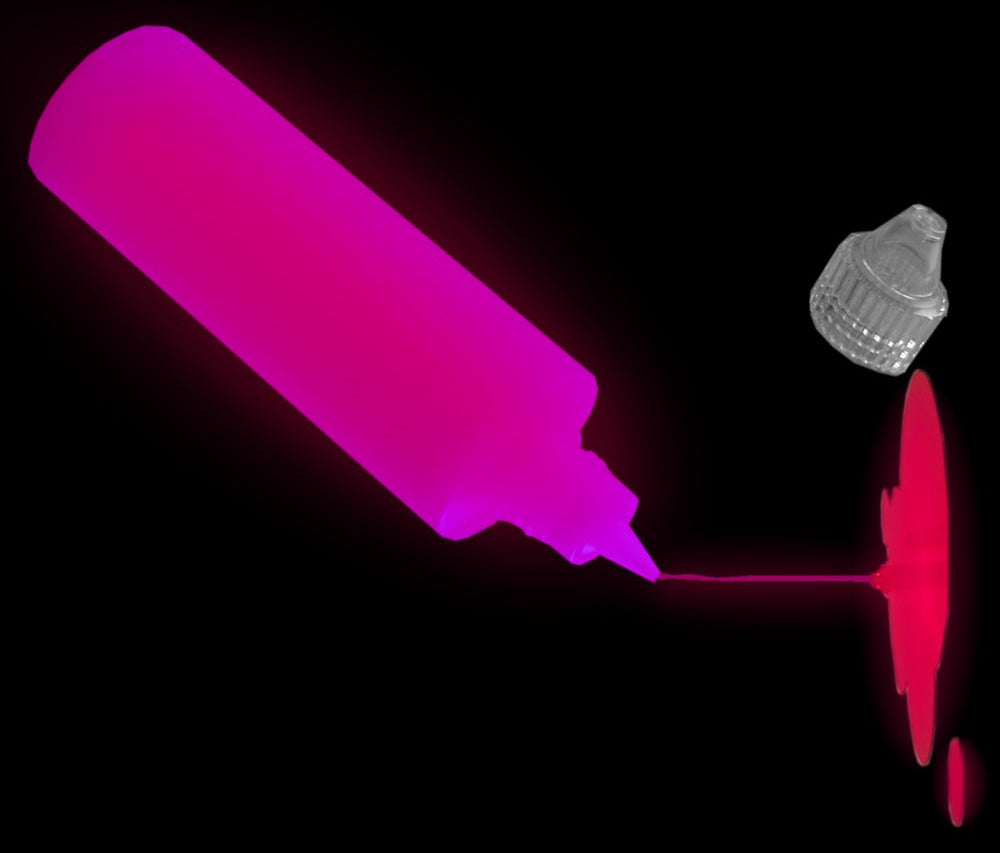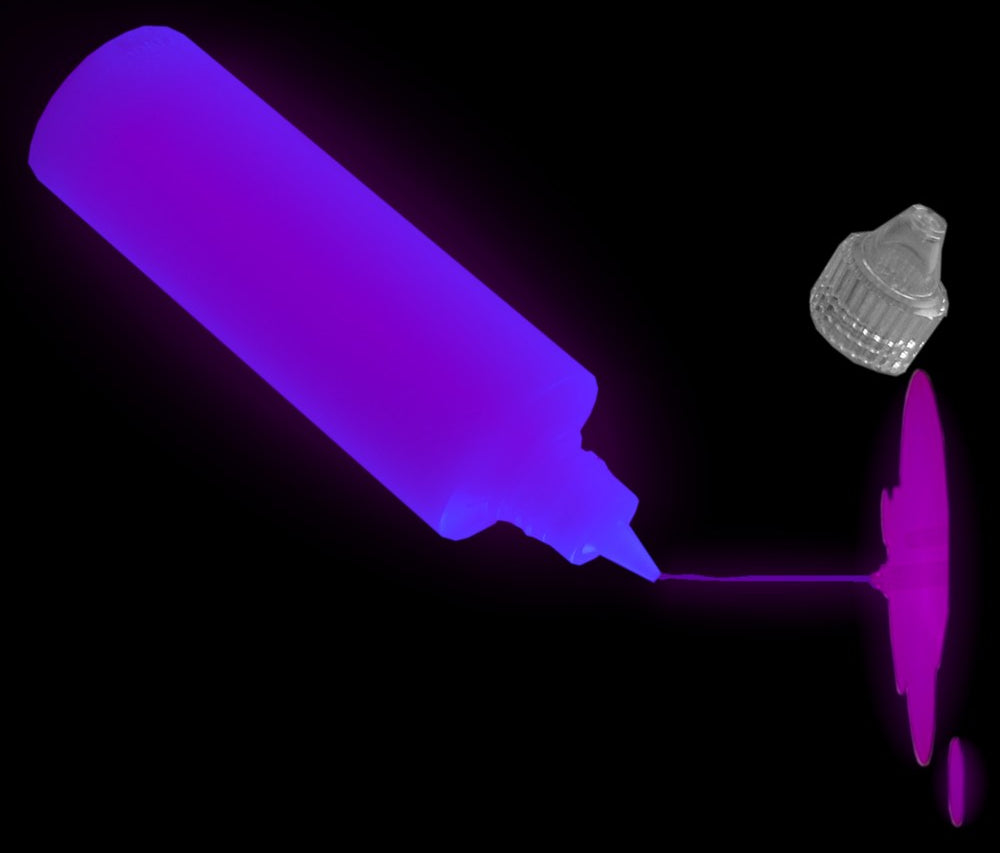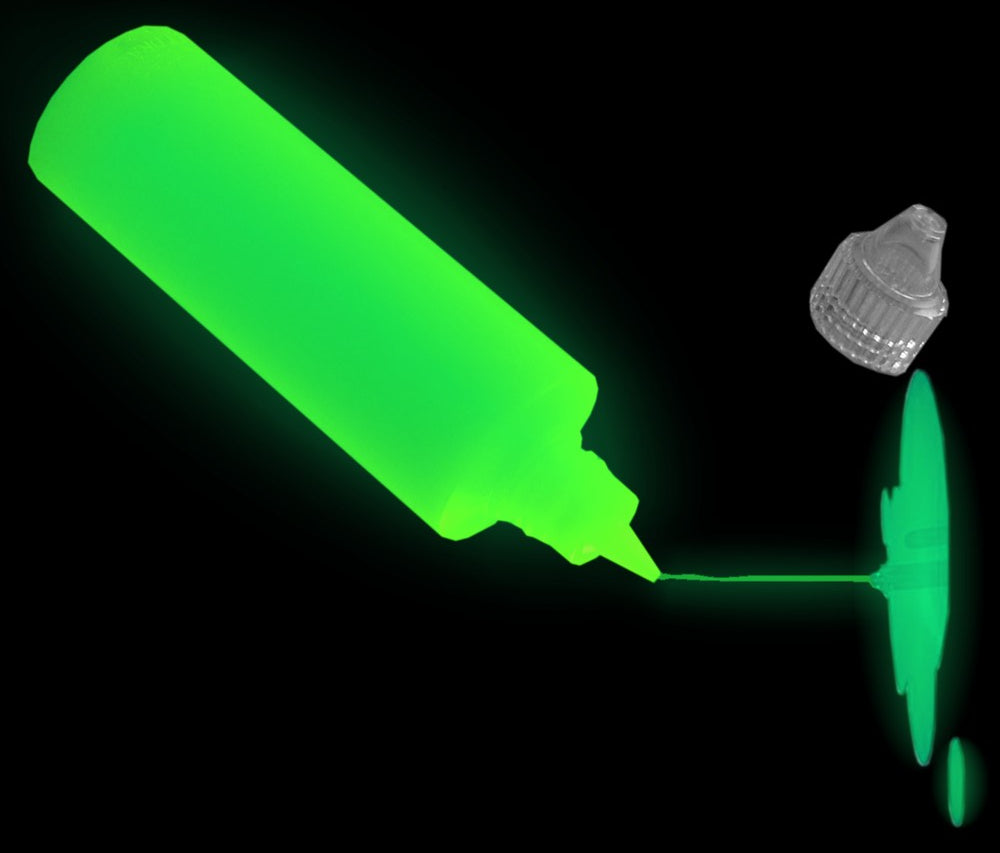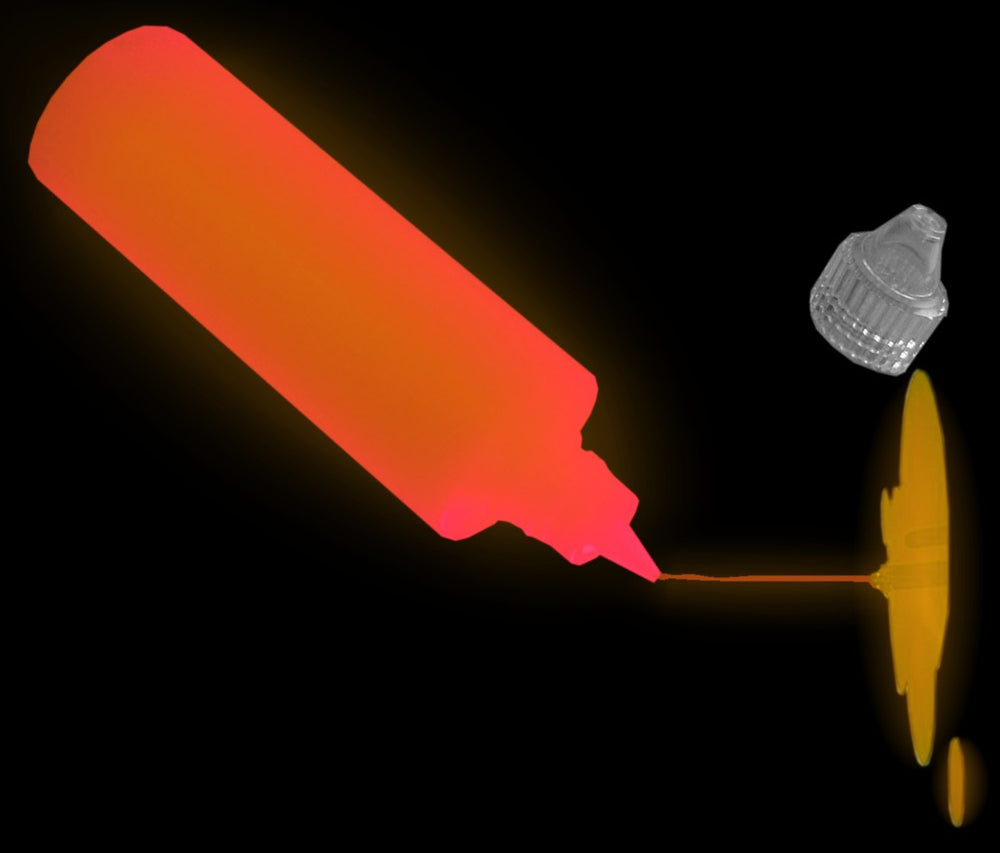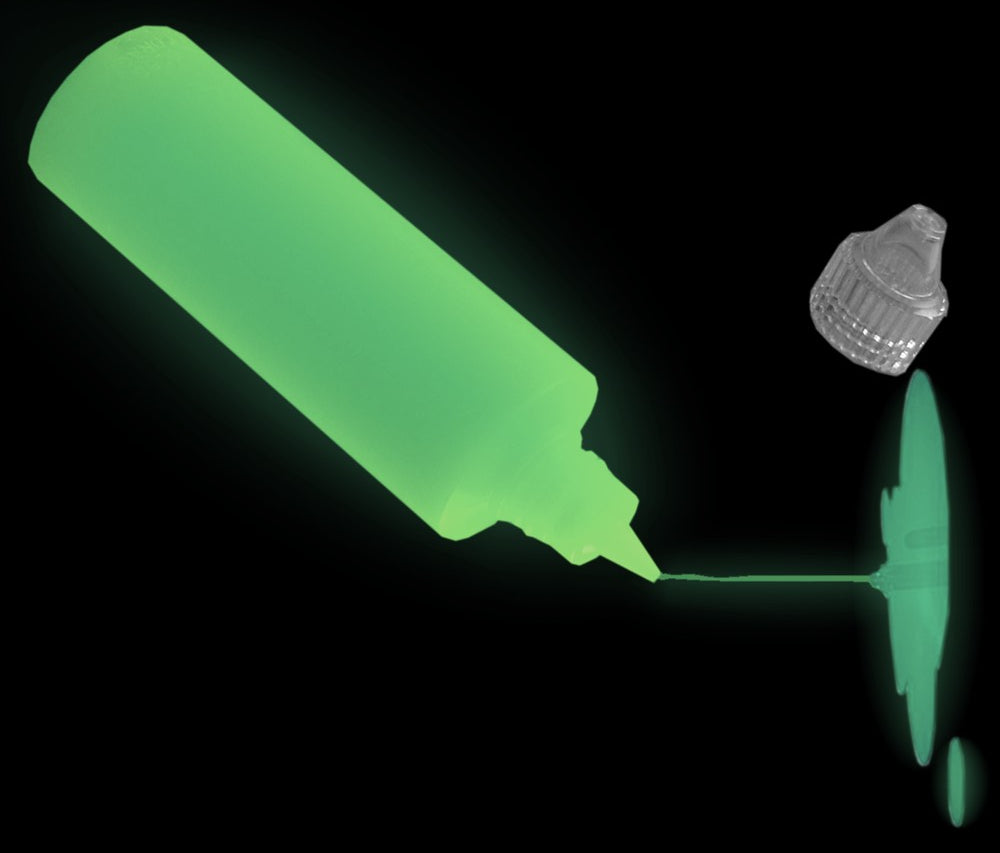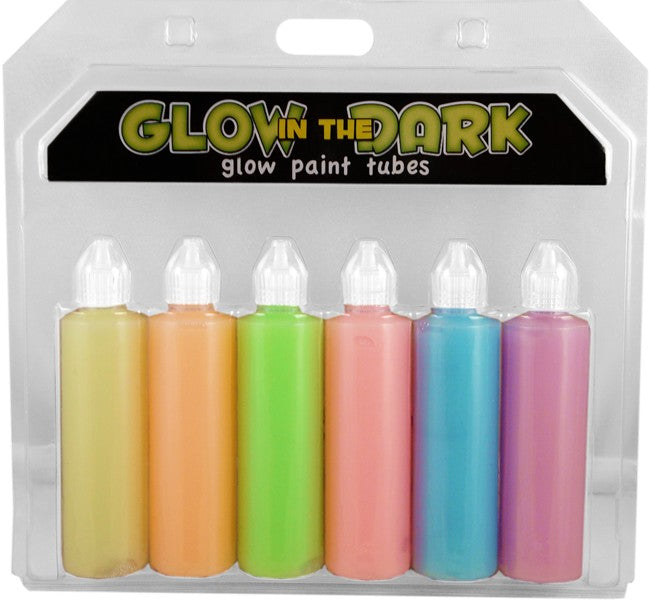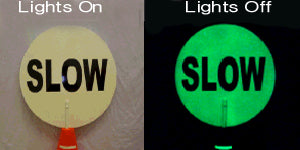 Next Generation SUPER Glow in the Dark (And Blacklight) Paint - 6 Pack
Next Generation SUPER Glow in the Dark Paint. THE MOST EFFECTIVE GLOWING SUBSTANCE ON THE PLANET EARTH! UNLIKE ANY OTHER GLOW PAINT OR MATERIAL YOU HAVE EVER SEEN! Developed by NASA for use on the International Space Station. Newly unclassified Hyper Luminescent Material guaranteed to blow your mind. This substance is not currently availible in any other paint availible to the public. if you are looking for the brightest glowing paint look no further, cuz you've found it! This glow paint is made with the exciting NEXT GEN glow powder! This is totally unlike the normal glow-in-the-dark material you are used to. The Next Gen powder glows an incredible 10 times brighter and the glow lasts many, many times longer than regular glow material. A quick 15 minute "charge" (exposure to light) will keep this paint glowing for 24 hours!!! Rechargeable over and over for a lifetime of use. The image to the left is an unedited camera shot of the paint tubes in the dark after just a 1 minute exposure to normal light!

Each tube of Glow Paint is non-toxic, non-flammable, and can be clear-coated after dry. Completely safe for all surfaces including your skin, body or even your face! These tubes contain waterborne acrylic paint that when applied to fabric must dry for 72 hours before washing. If you desire to clear coat after application you may do so after 12 hours dry time. Can be used on fabric, plastic, metal, glass and wood. This kit comes complete with all 6 colors, green, blue, pink, purple, orange & Natural clear. Each tube has 2oz of Paint.