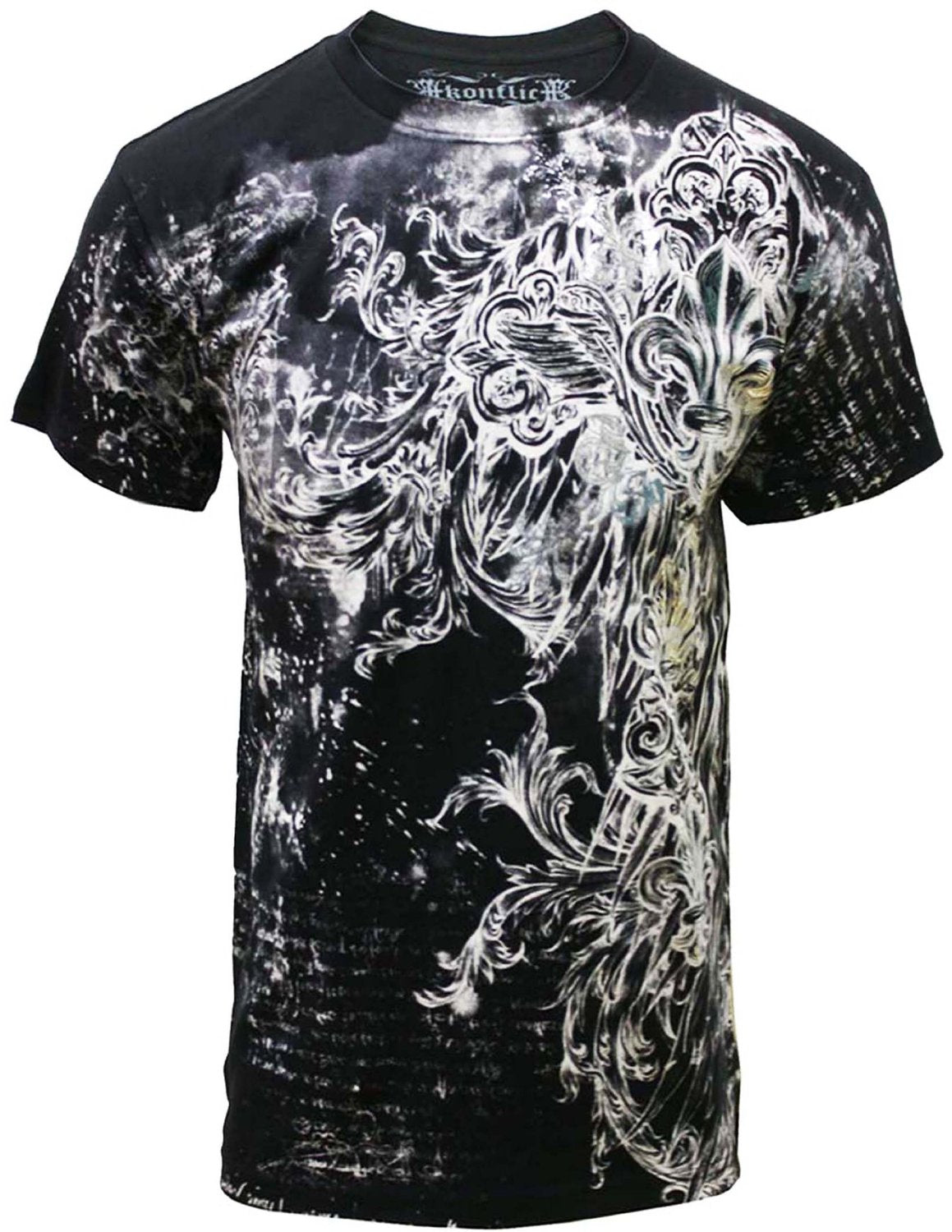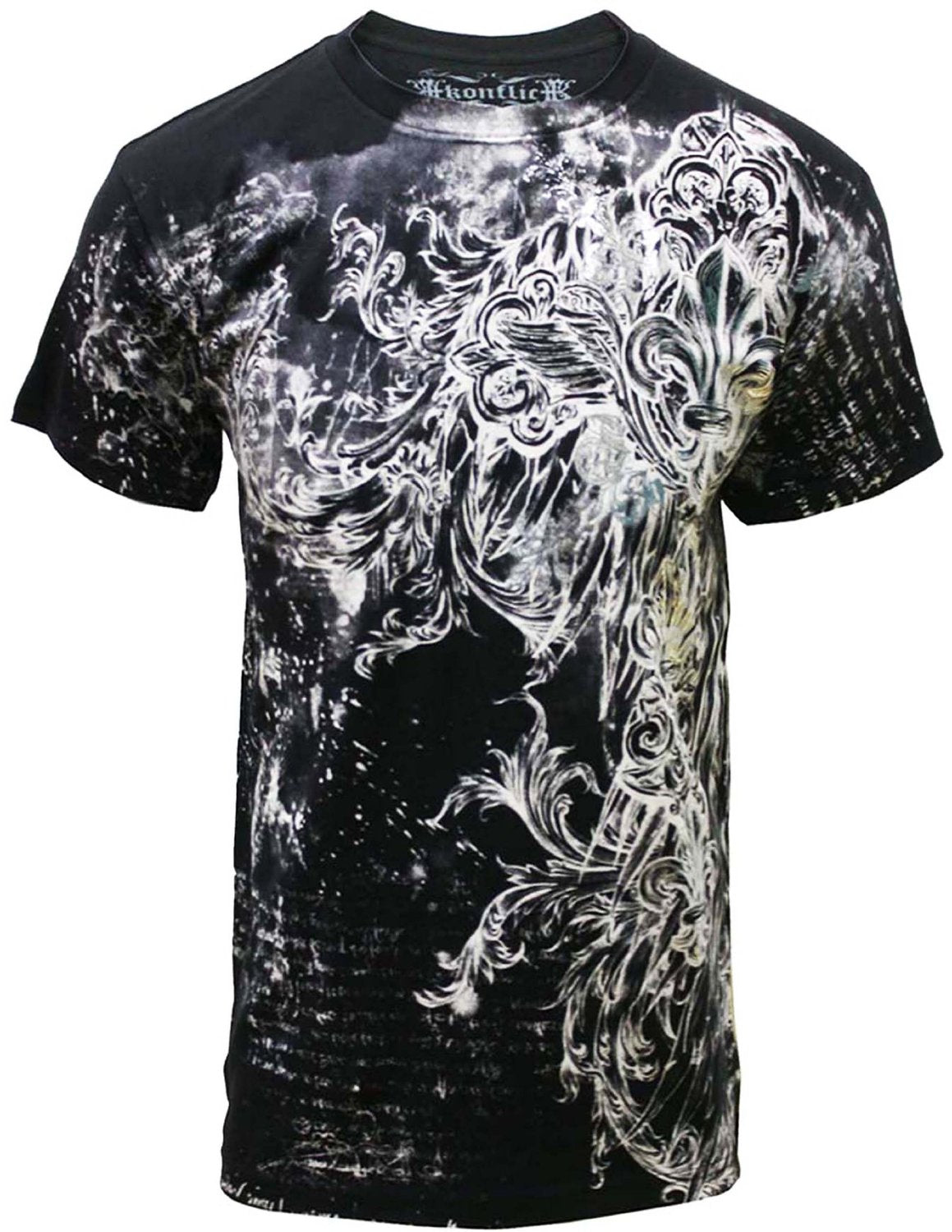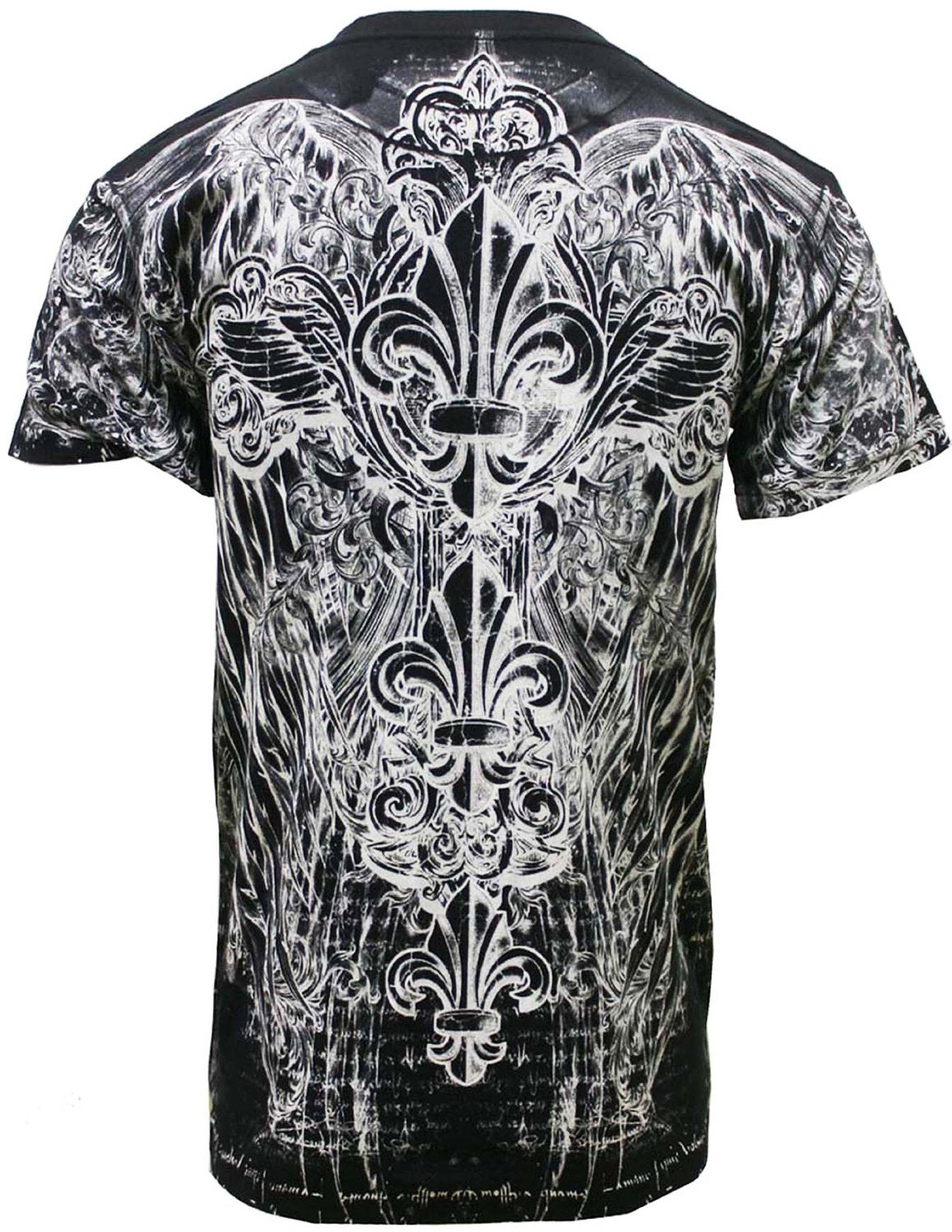 Konflic Triple Fleur De Lis T-Shirt (Black)
Konflict T2G "Triple Fleur De Lis" T-Shirt. Enter the world of Konflict; a place where style rules and only the strong survive. Konflict T2G clothing brings you this full line of MMA inspired t-shirts the are perfect for an aggressive lifestyle. Each battle hardened t-shirt is sure to make look supreme whether you are sweatin' it out at the gym, hittin' the club or takin' the streets by storm. Each Konflict T2G T-Shirt features premium 100% cotton construction, Detailed immersion ink prints all over and are accented by unique metallic ink for a bad ass look that's all your own. Get with it and get in Konflict!
High Quality Silk Print with Discharged.
We have used Jumbo Screen to print all over the t shirt with high quality designs.
Front and back printed.
Made in U.S.A.
100% Cotton.