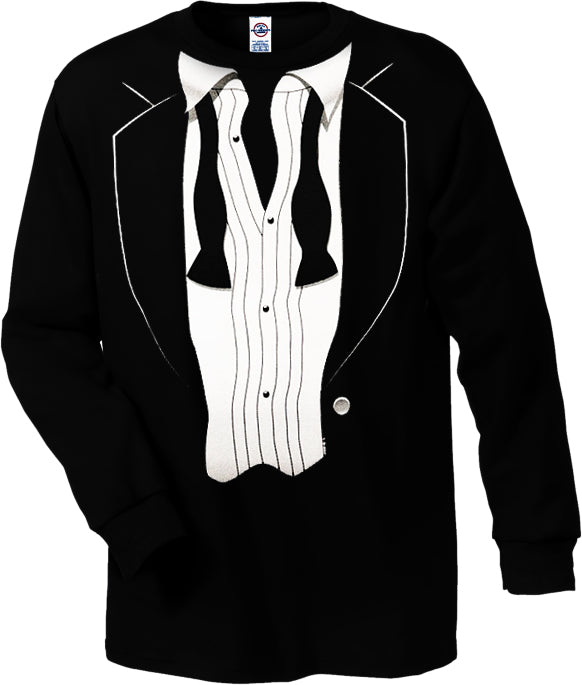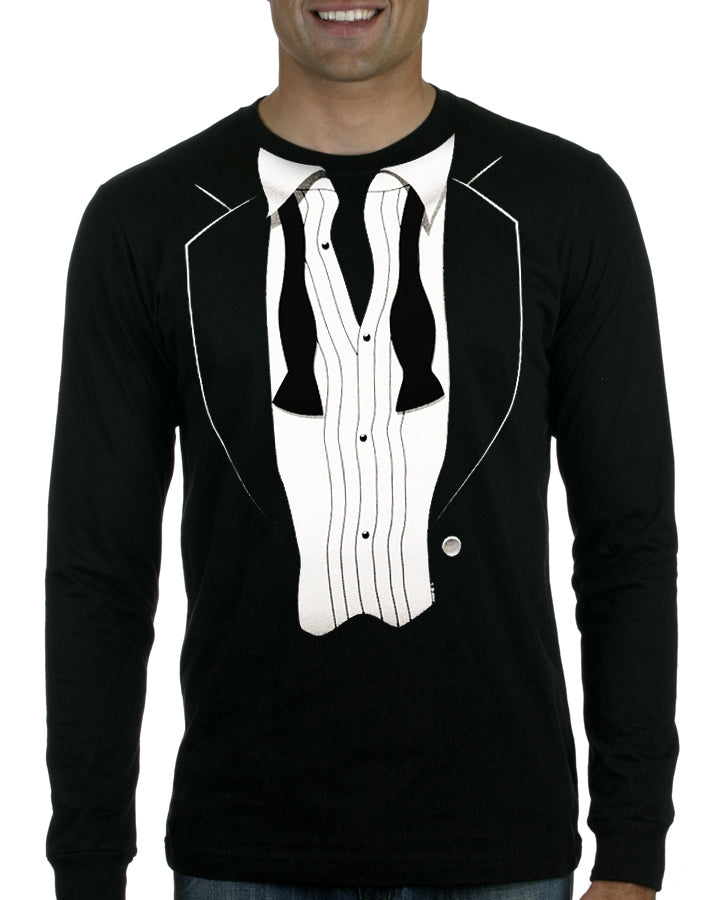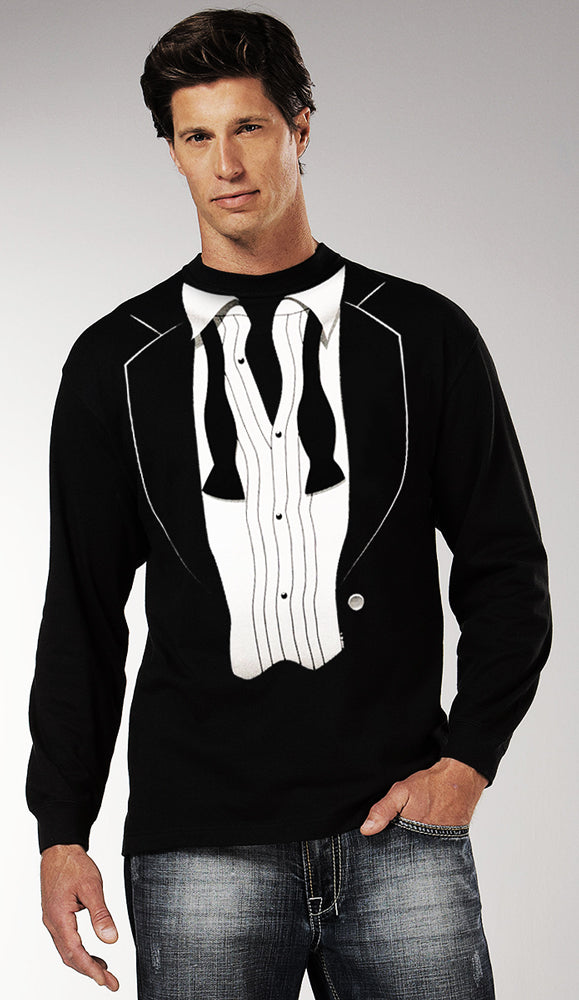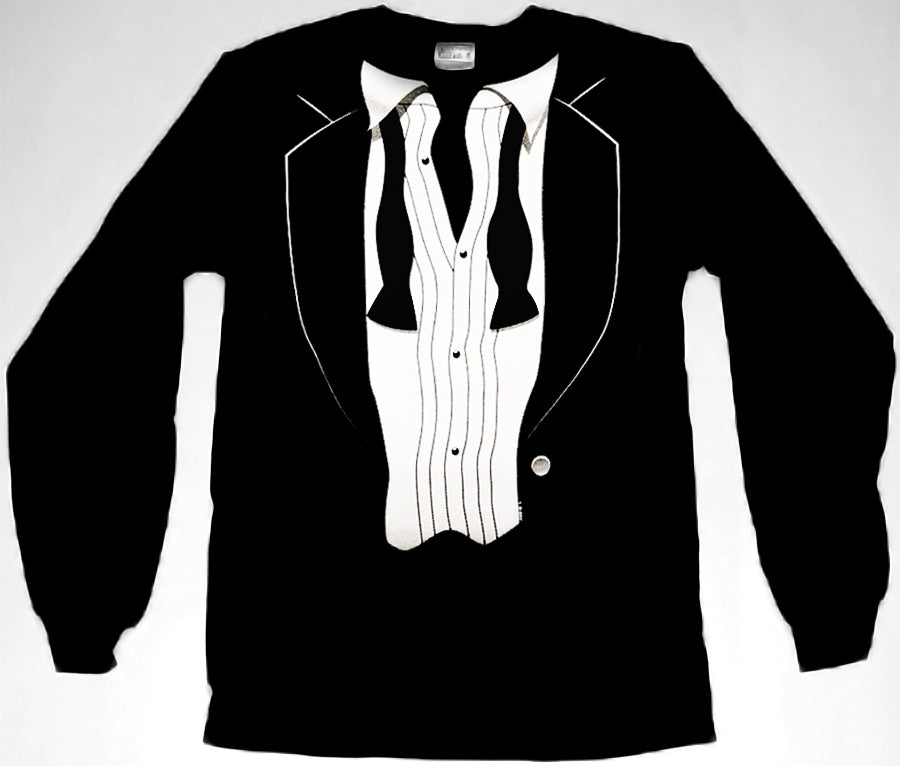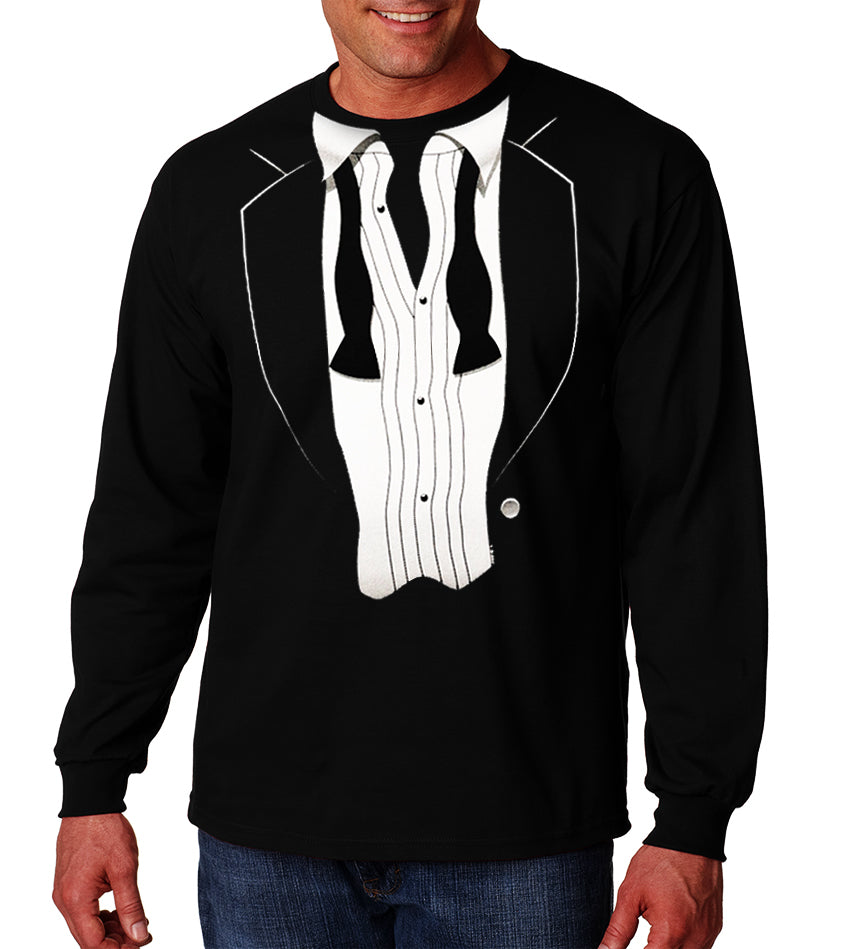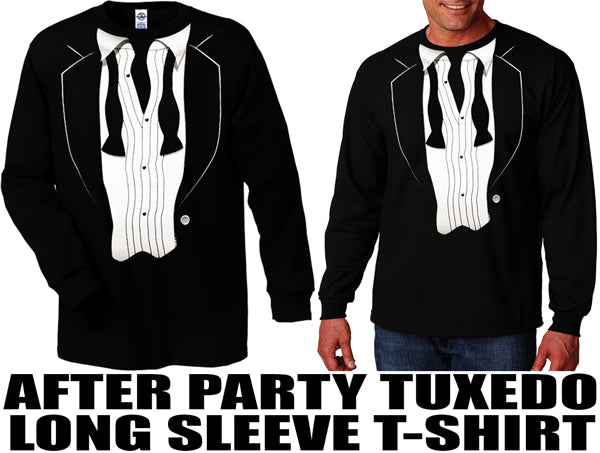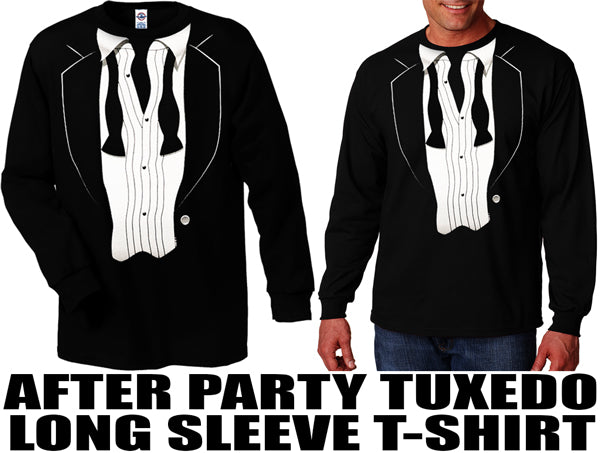 The After Party Long Sleeve Tuxedo T-Shirt
The After Party Tuxedo Long Sleeve T-Shirt.
Our Best Selling Tuxedo T-Shirt Now Comes in Long Sleeves! This is our most "Casual" Tuxedo long sleeve T-Shirt to date! The details of the print really give the illusion of wearing an actual tuxedo! This Tuxedo long sleeve t-shirt emulates a full Tuxedo ensemble. The tuxedo print is set high on the shirt to replicate the actual position of the bow tie and collars of a real tuxedo. From a distance you would never be able to tell its a long sleeve t-shirt! Each After Party Tuxedo Long Sleeve T-Shirt is available in men's sizing but is perfect for both men and woman.