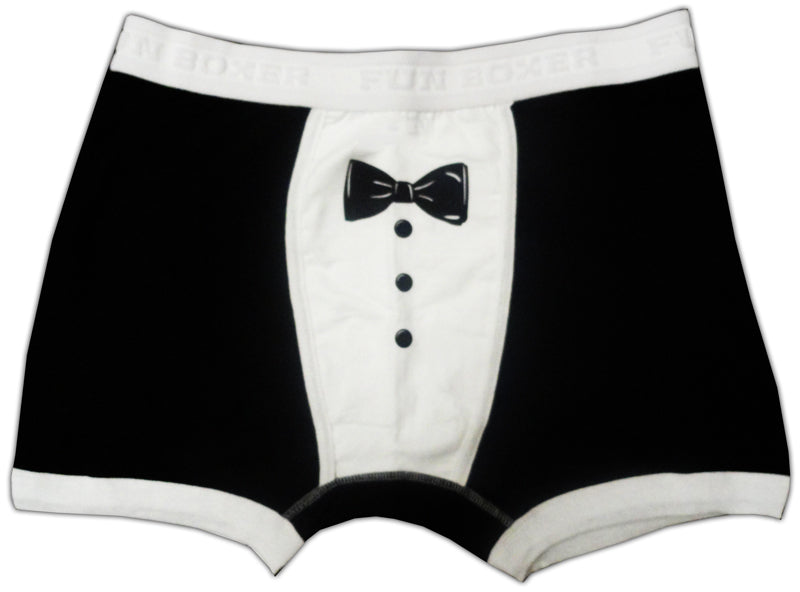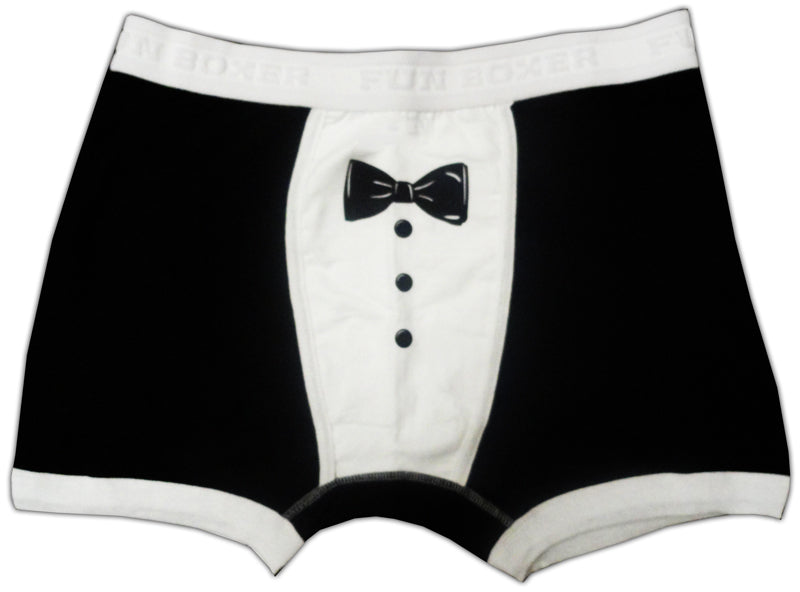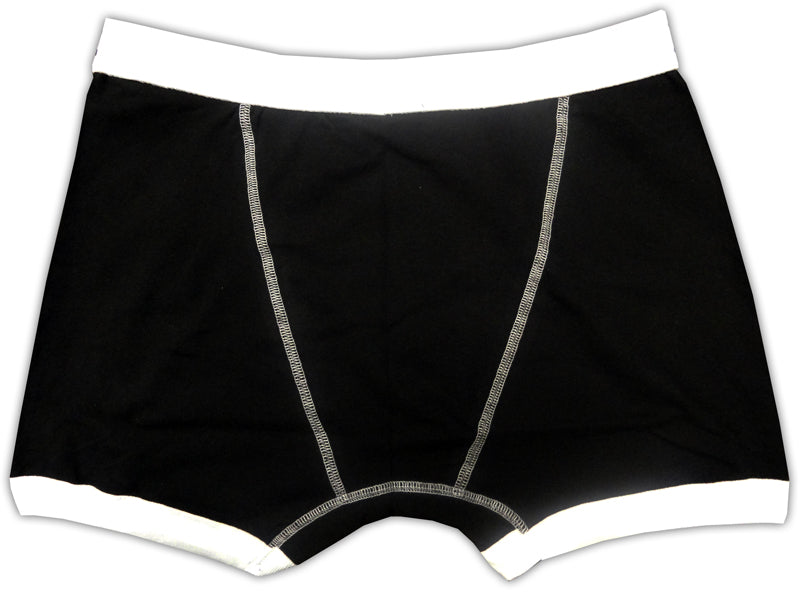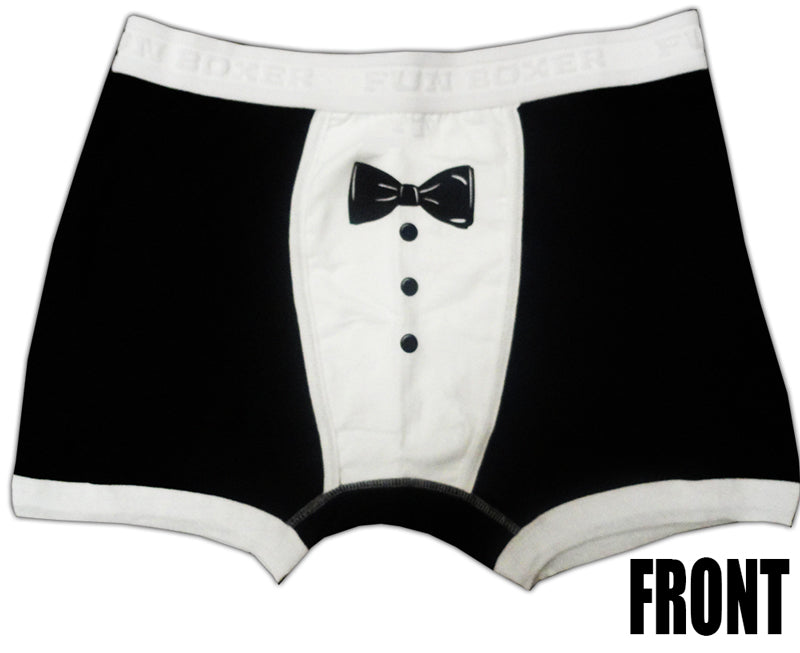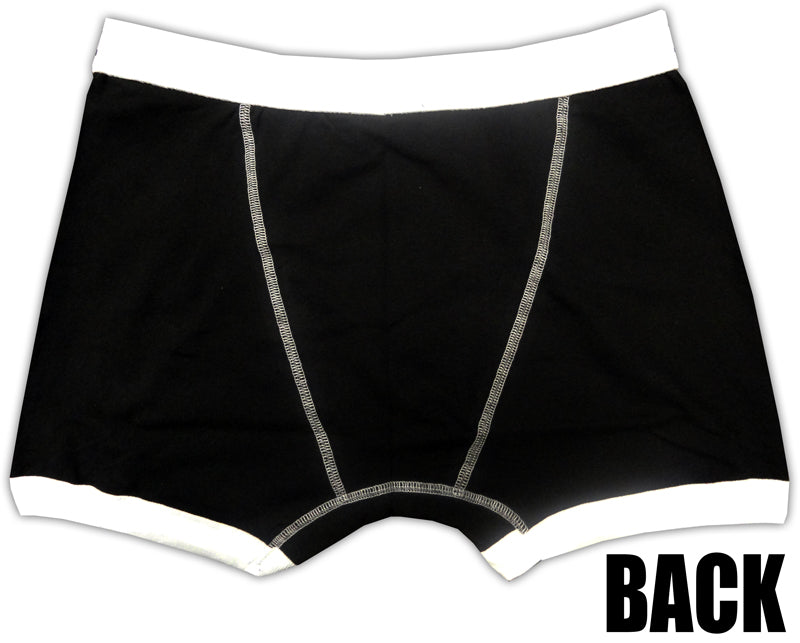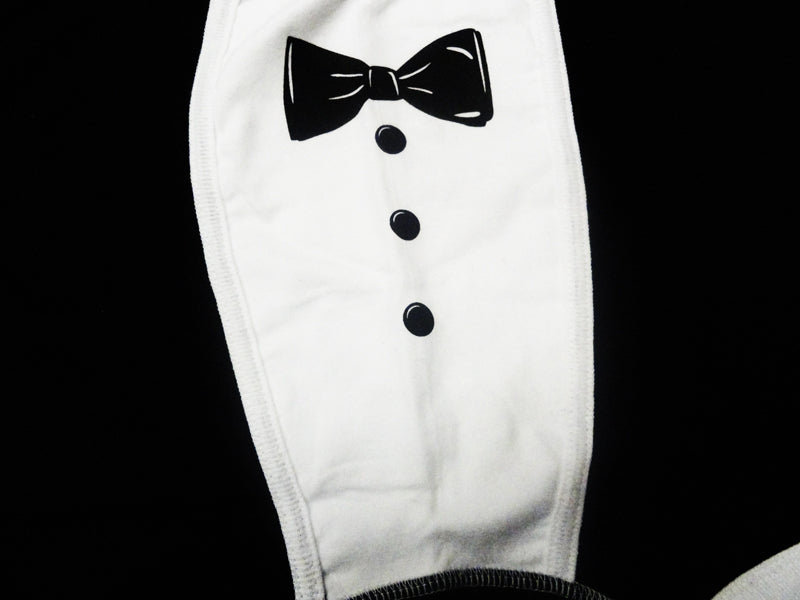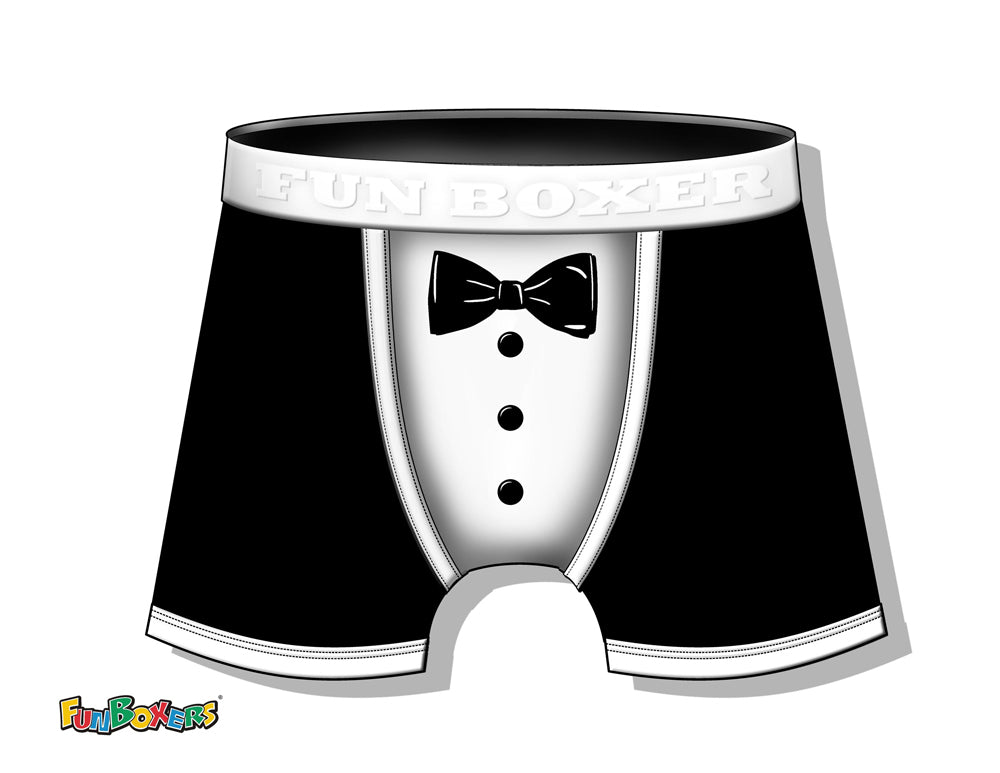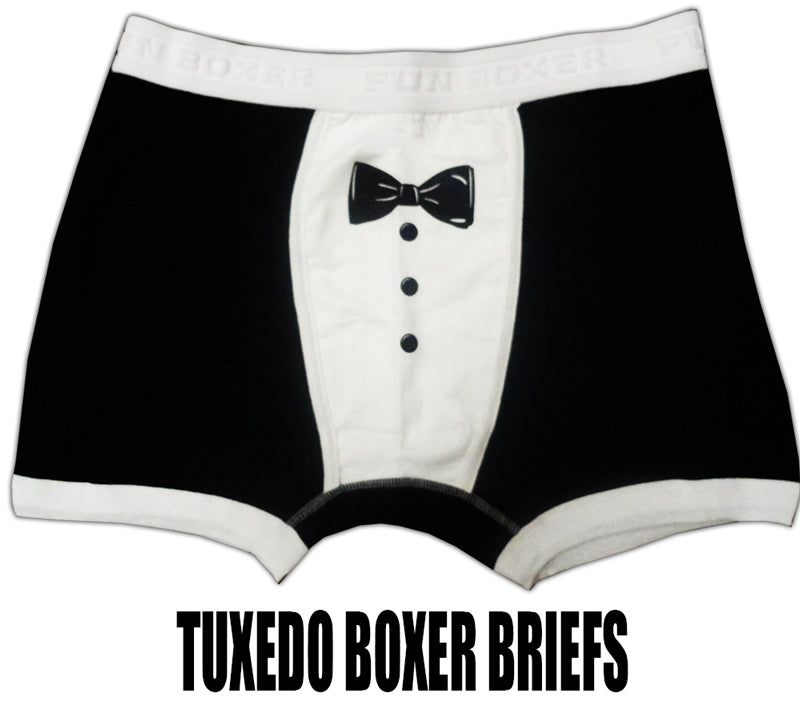 Men's Tuxedo Boxer Briefs
Men's Tuxedo Boxer Briefs.
Add a little shock factor to your underwear! These Awesome novelty boxer Briefs are sure to turn heads and get a giggle out of who ever sees them. each pair of our novelty Briefs are made out off 100% soft cotton for a cool, comfortable feel all day. The sturdy flex fit style waist band features fuzzy smooth inner lining to your underwear fit great and feel even better! These boxer Briefs feature a front button fly for easy access. Each pair of these boxer Briefs feature premium quality prints in vivid, eye catching colors.