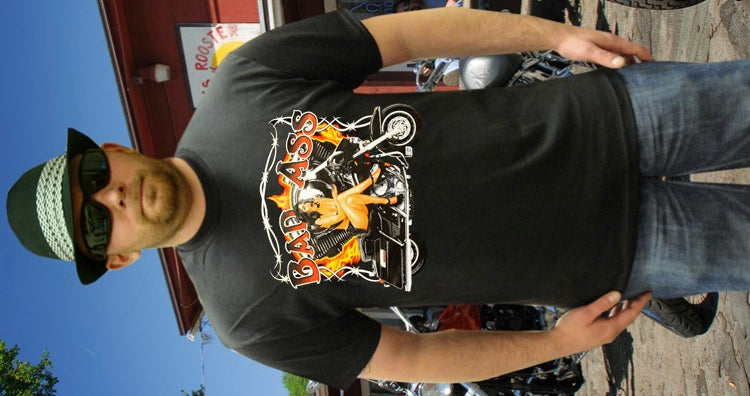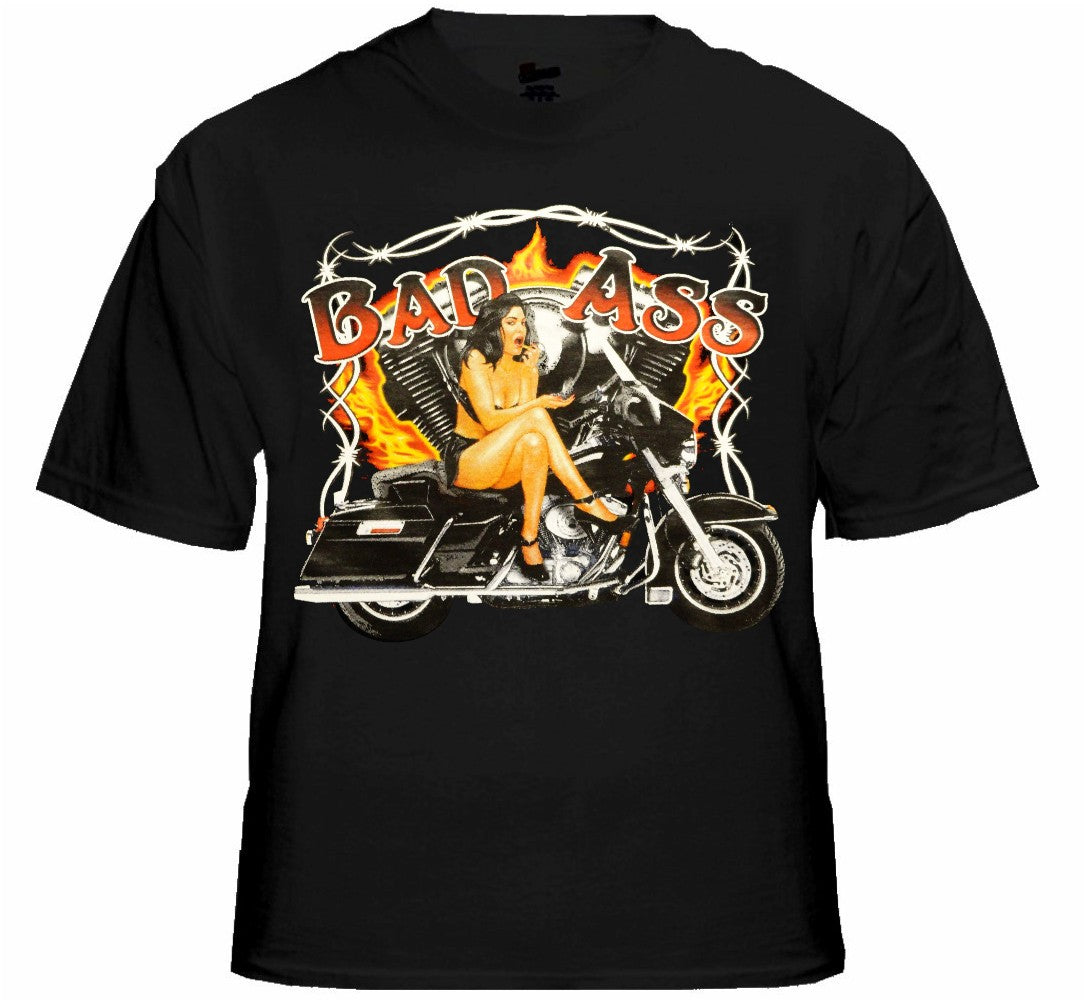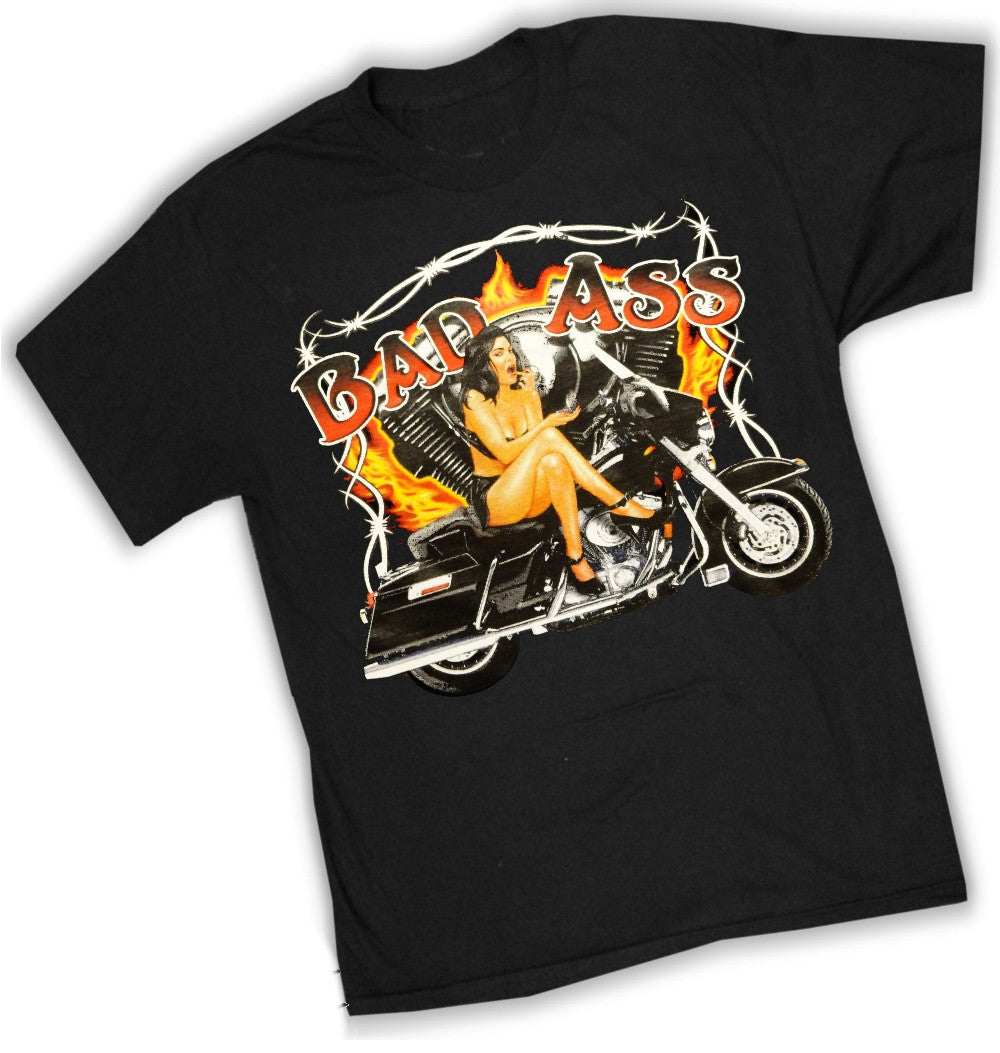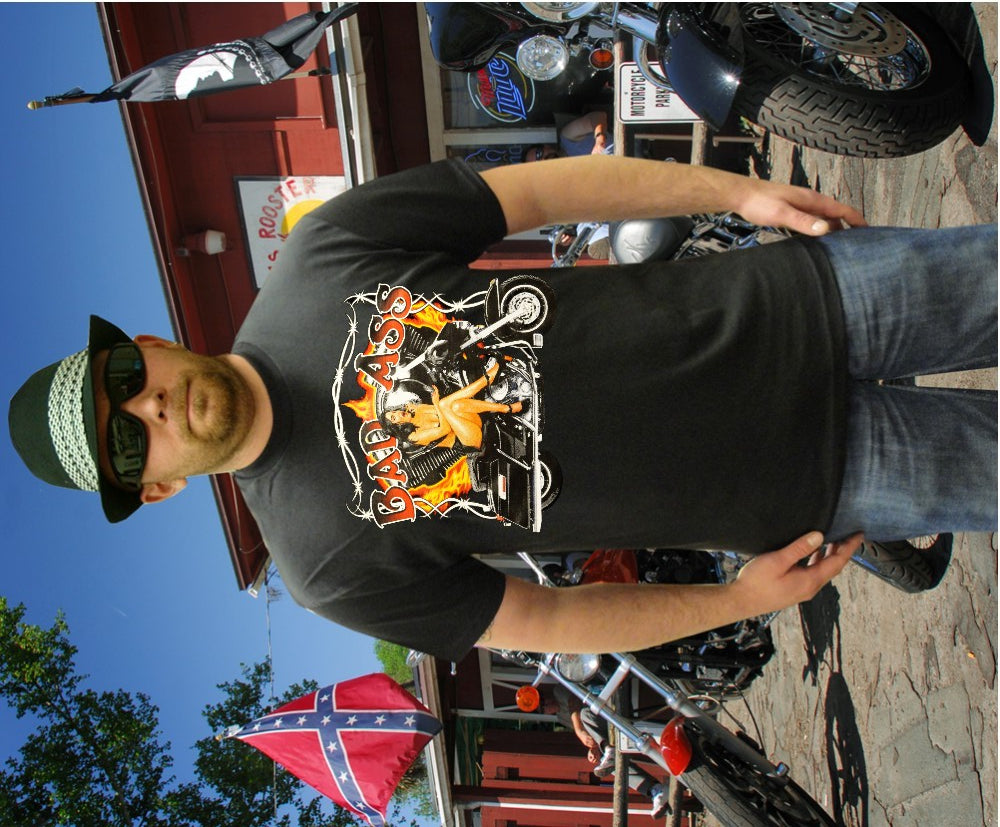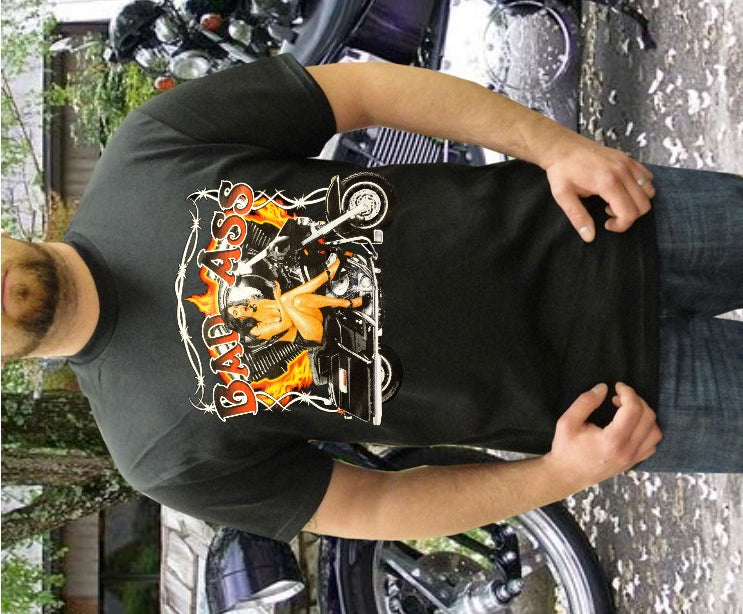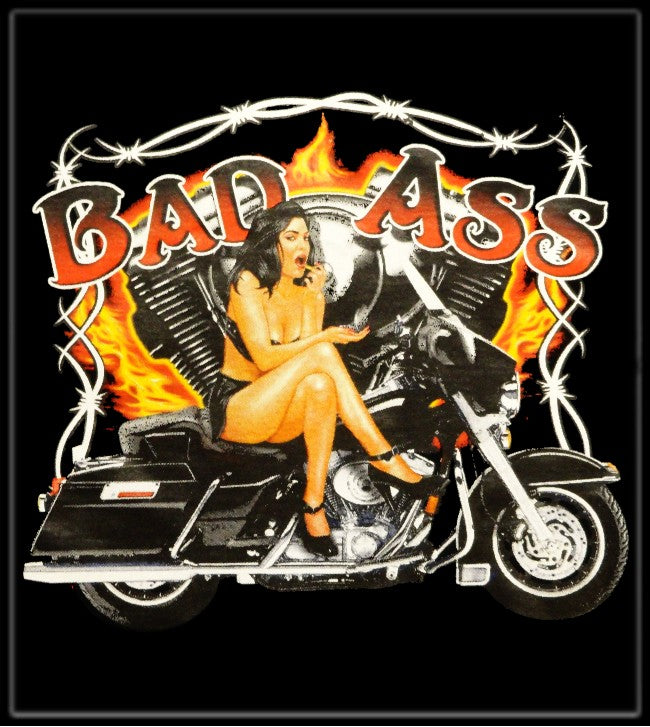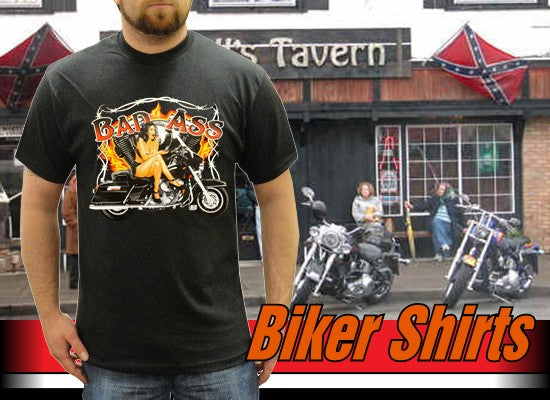 Biker Shirts - "Bad Ass Pinup" Biker Shirt
Biker Shirts - "Bad Ass Biker Babe" Biker Shirt


Look No Further, you have found on of the most Bad Ass Biker Shirts on the web. As a biker, you take pride in all you stand for, and now this exclusive line of Biker shirts lets you wear whats on your mind. Forget prim and proper, these shirts are blacked out and feature big, bold biker sayings on them. These tees look great beneath a leather vest, with a pair of your favorite jeans and those ol faithful boots that haven't let you down in years. Each print come on your choice of a standard black Mens T-shirt or the classic sleeveless biker tee.