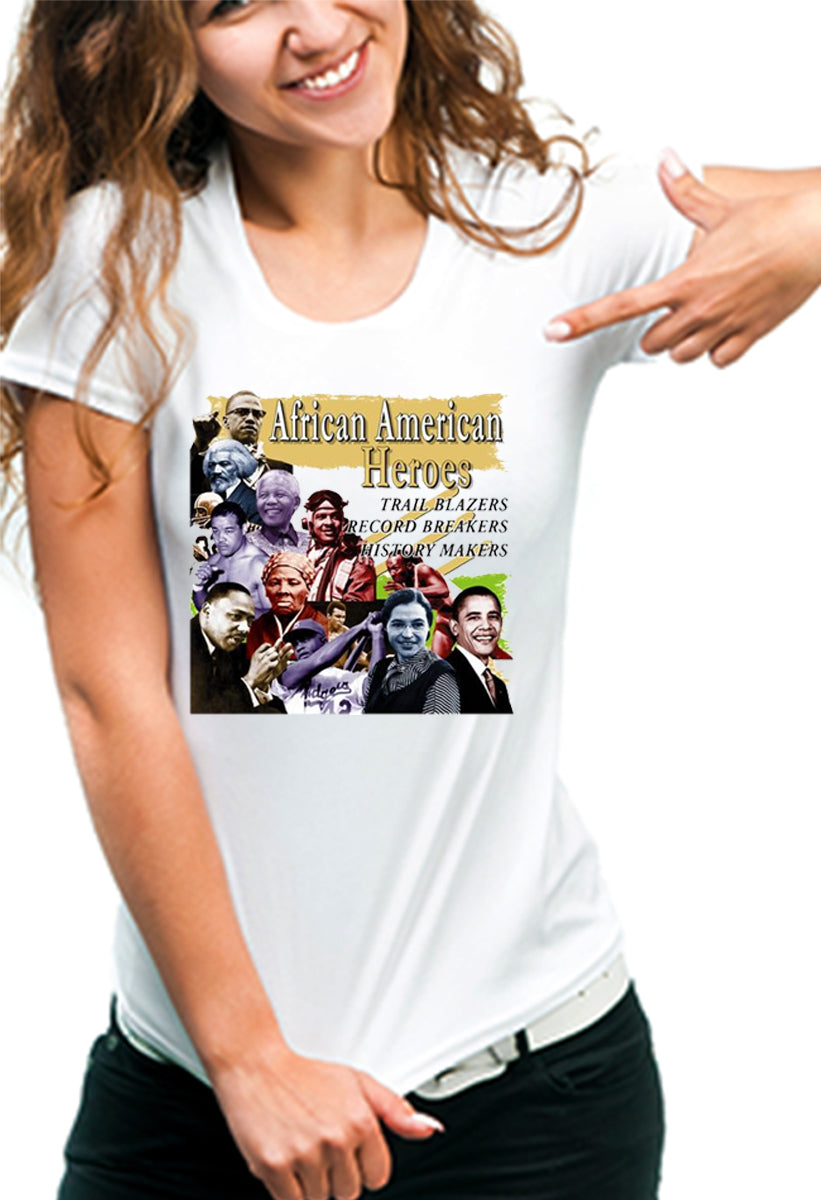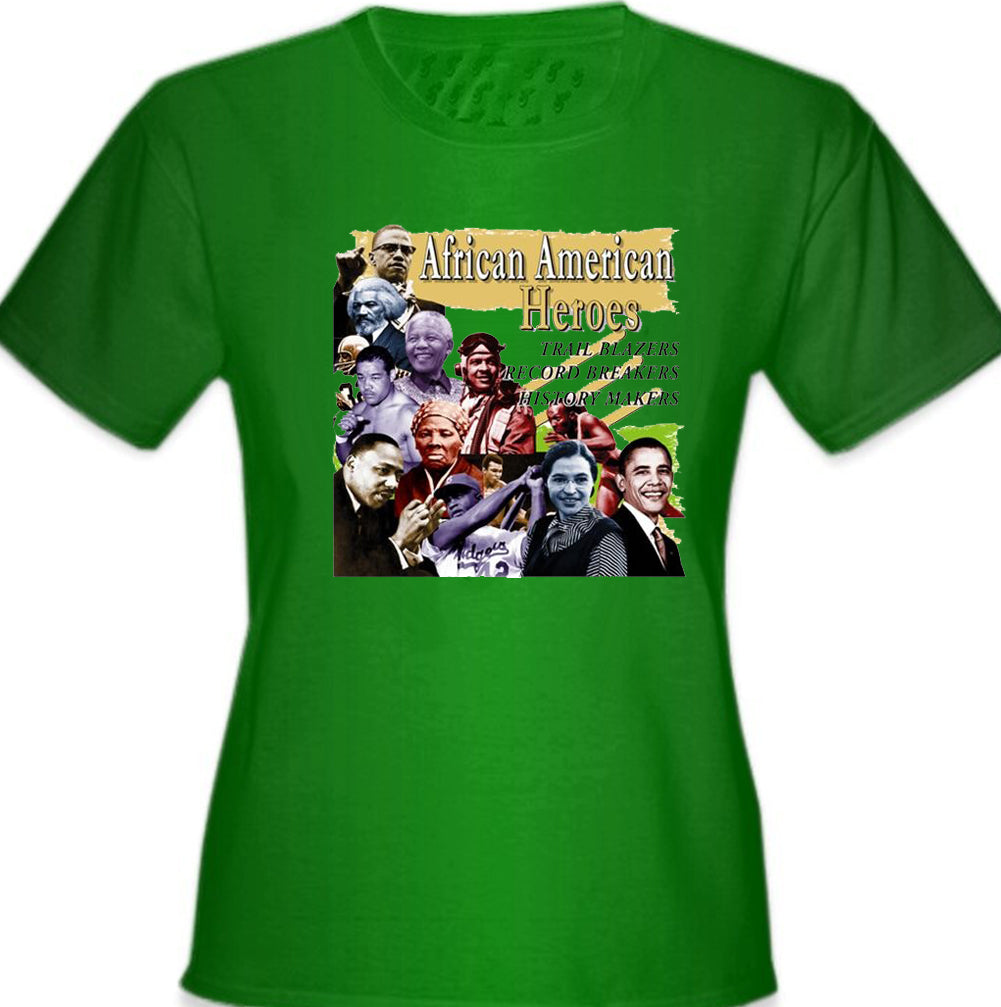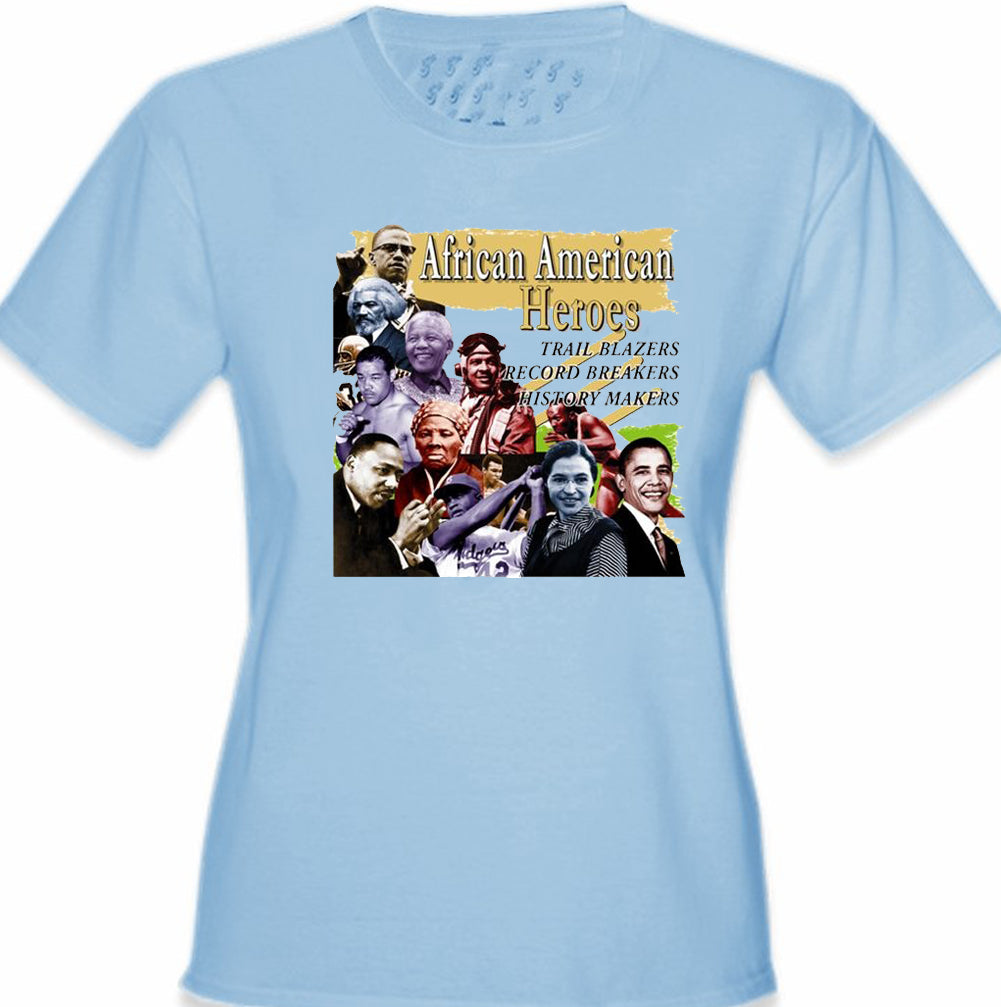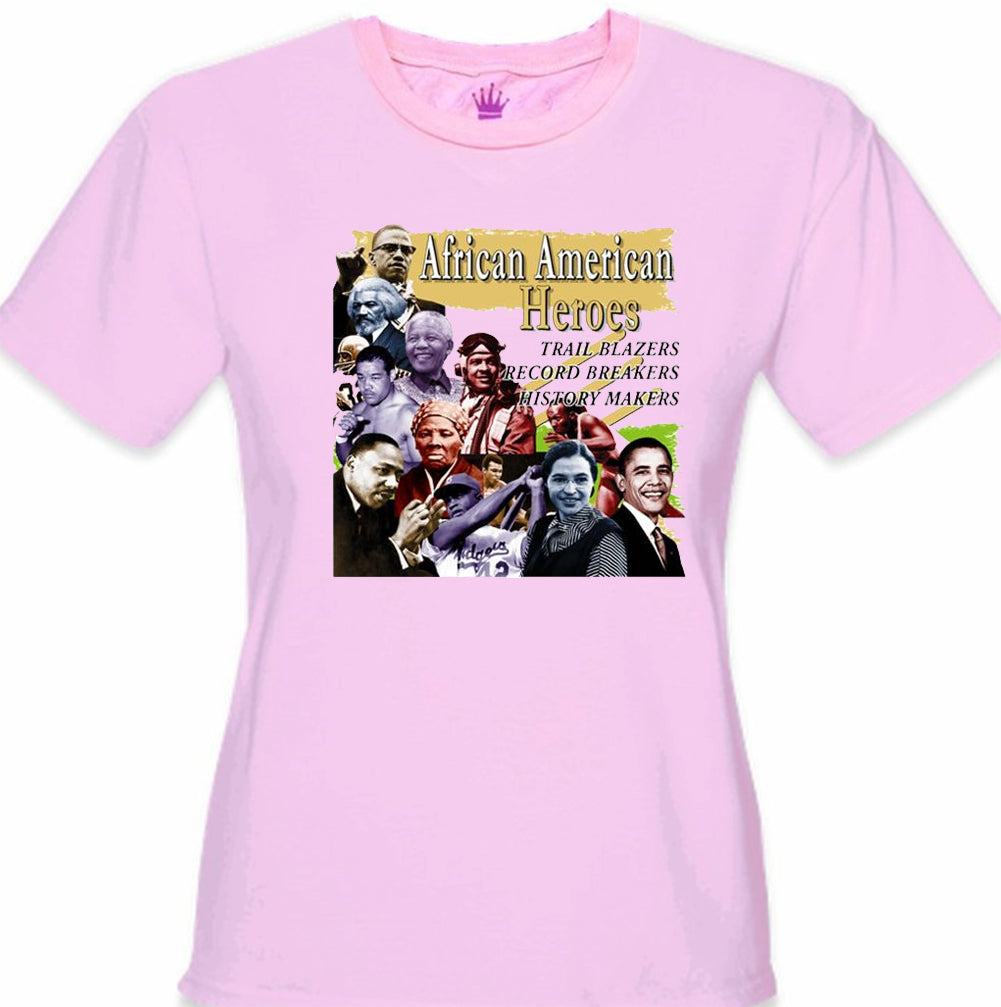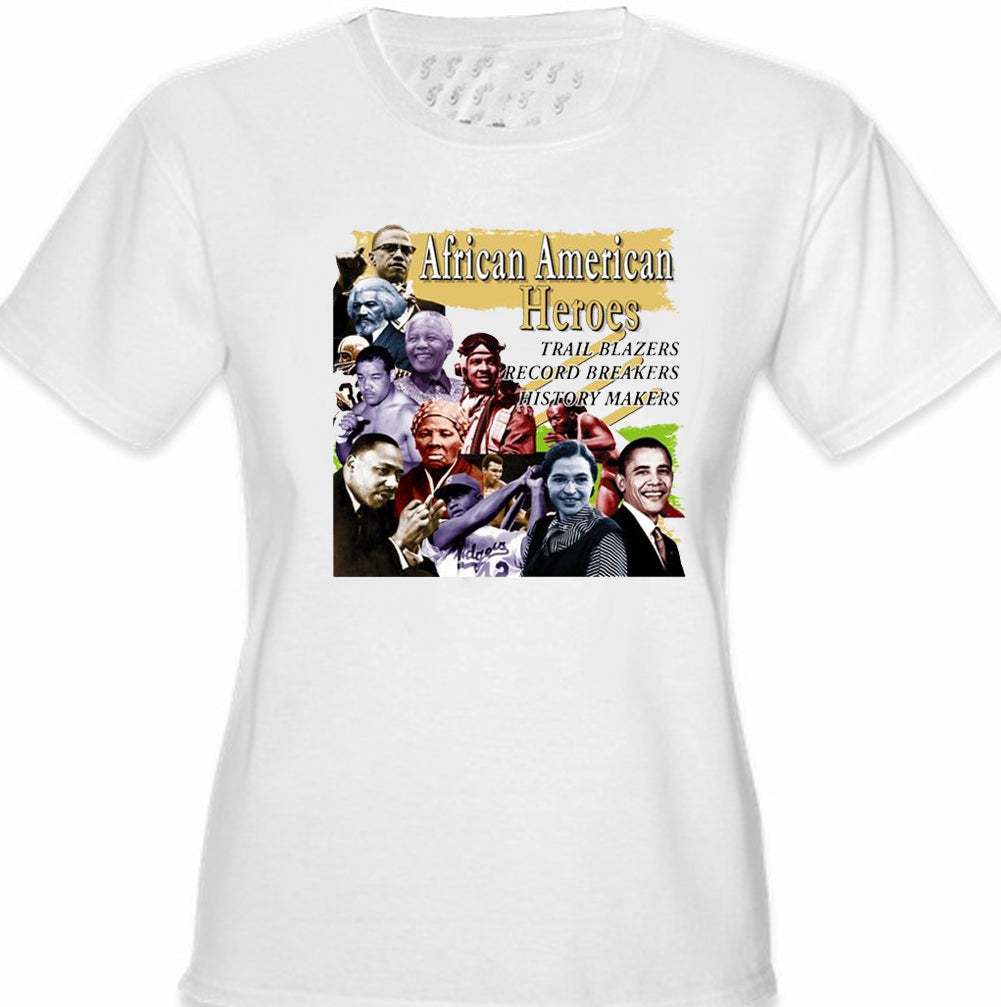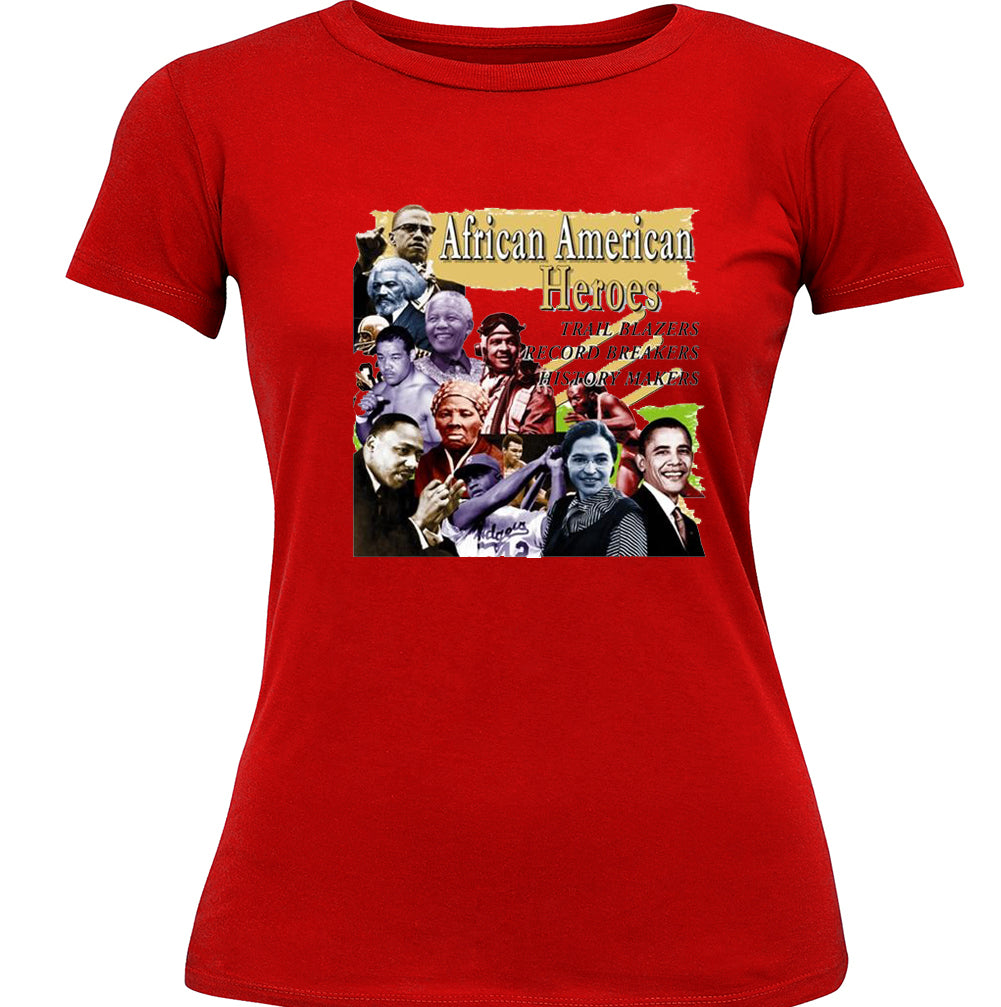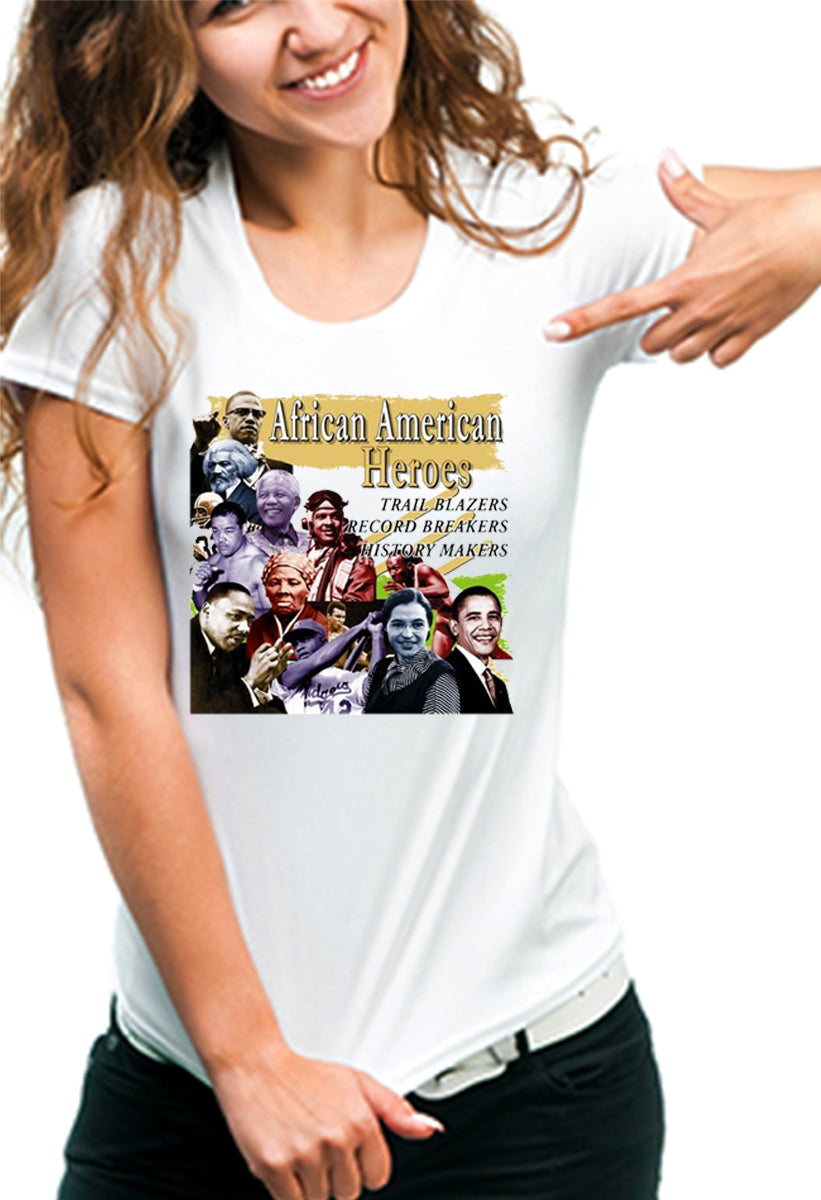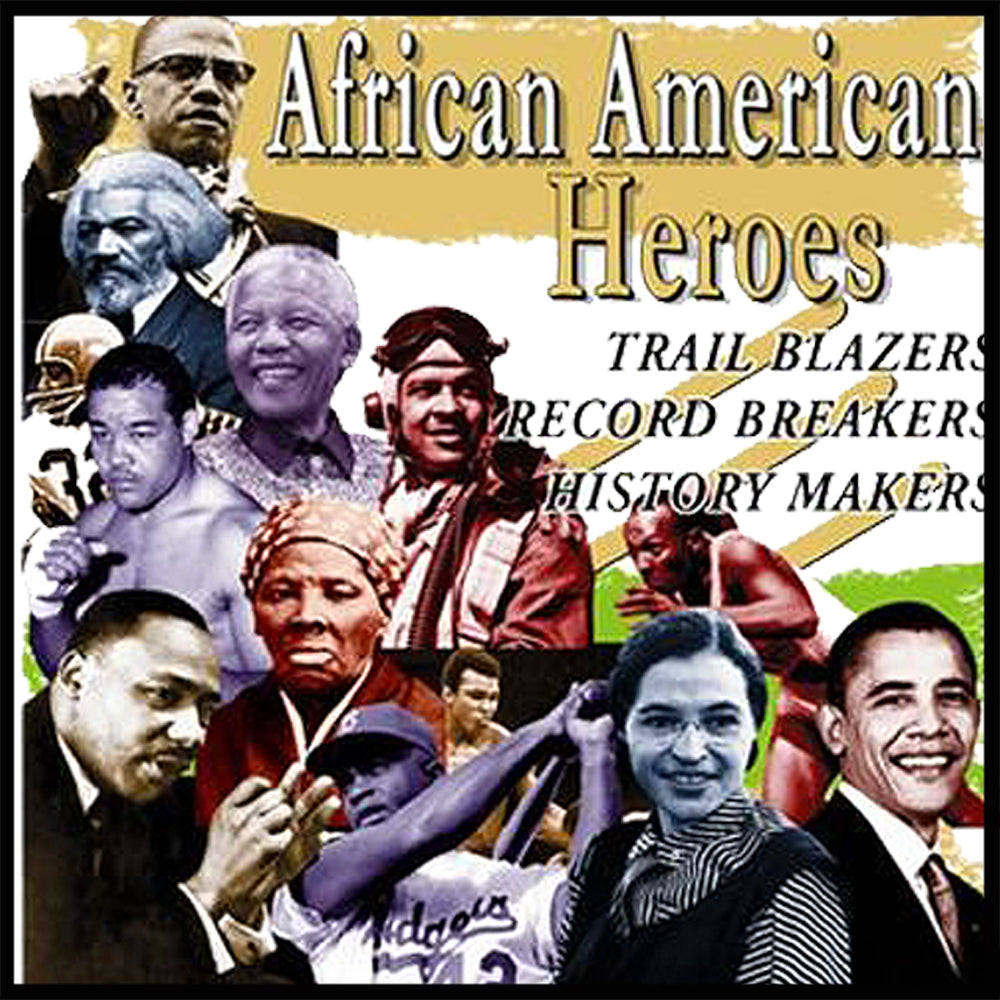 African American Heroes and Record Breakers Girl's T-Shirt
$12.99
#B411 PW# All674B-1
Junior Fitted African American Heroes and Record Makers Girl's shirts are a S-32" at bust and 29" at waist, M-34" at bust and 30" at waist , L36" at bust and 34" at waist, XL-38" at bust and 35" at waist.

Women's Full cut shirts are a box cut style with bust measurement and waist measurement the same. S-36" at bust and 36" at waist, M-40" at bust and 40" at waist , L44" at bust and 44" at waist, XL-48" at bust and 48" at waist. 

Sizes are actual measurements in inches at the bust line from seam to seam
S-36", M-40", L42", XL-46 and Great for:
Fitness workout
Shirts are pre-shrunk, expect little to no shrinkage
High quality 100% cotton tee shirt for lasting use and enjoyment.
Feminine styling
Choose your color (see drop down bar)
Tags: fitness women, women's fitness, fitness for women, women s fitness, women fitness models, hot fitness women
Manufactured by:Bewild T Shirt Apparel.