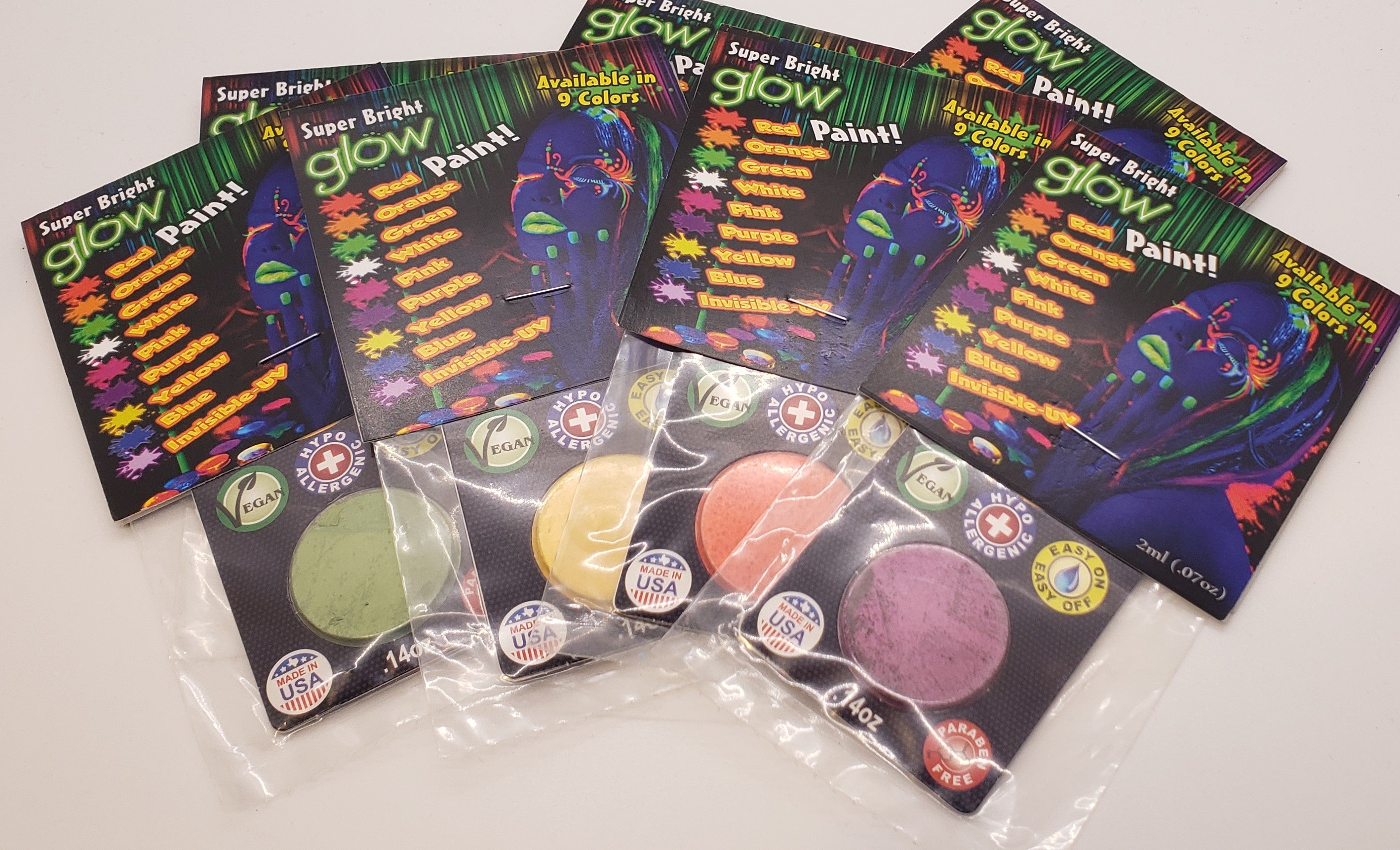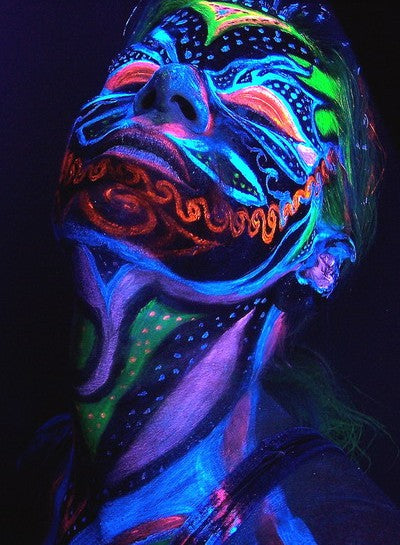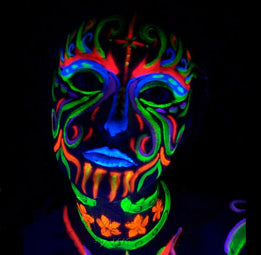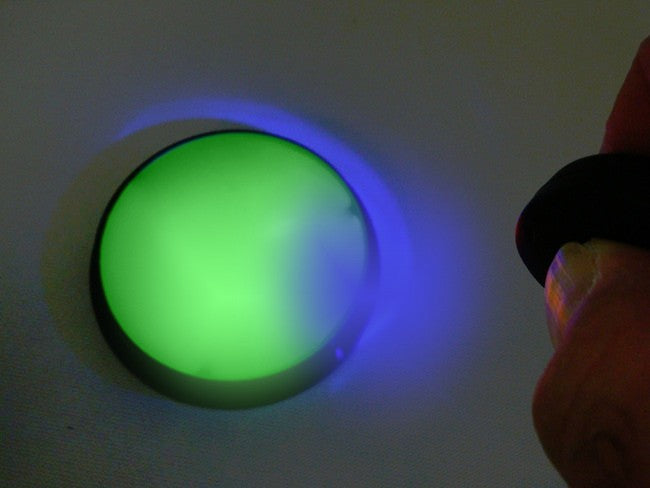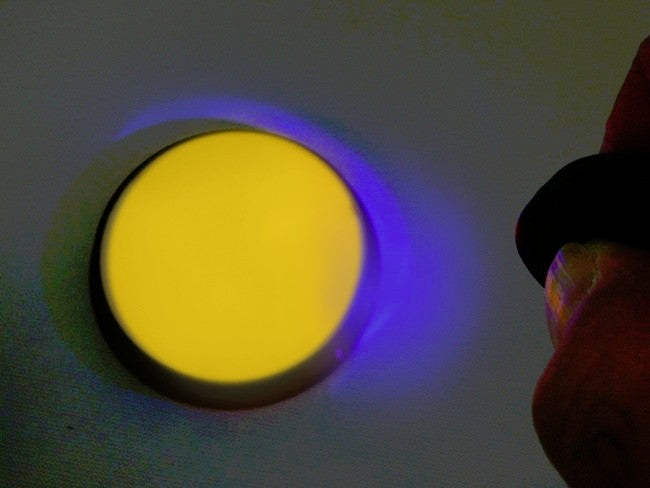 Black Light Reactive Neon Makeup Discs - .14oz
The color in this paint will appear bright under ordinary lighting and "Brilliantly Fluoresce" under any blacklight. Luminescent paints are non-toxic and designed to dry quickly to a smooth matte finish that is water resistant and flexible. This paint glows in the dark and looks like regular paint in the daylight. Use this makeup for small details or accents as you would use eye line or eye shadow or go all out and use it any where you desire. Whether you are looking for a slight accent to you everyday make up or full UV reactive face make up this set has you covered. The LED UV pendent easily and stylishly hands around you neck so you can use it any time.
Simply just add a few drops of water and activate with brush OR break off a small piece and grind it into water for a very thick paint.
Non-Flammable
Acid-Free
Lotion Based facepaint
Vegan
Hypo Allergenic
014 oz Discs