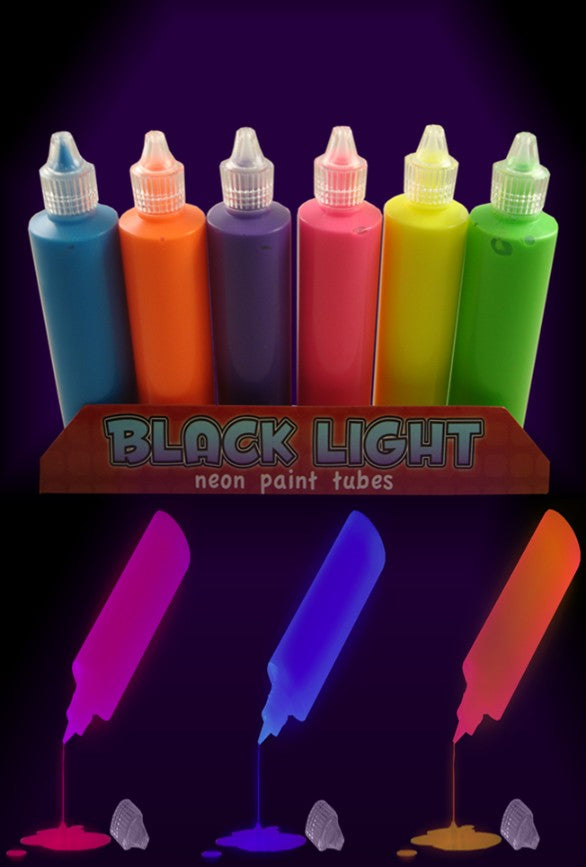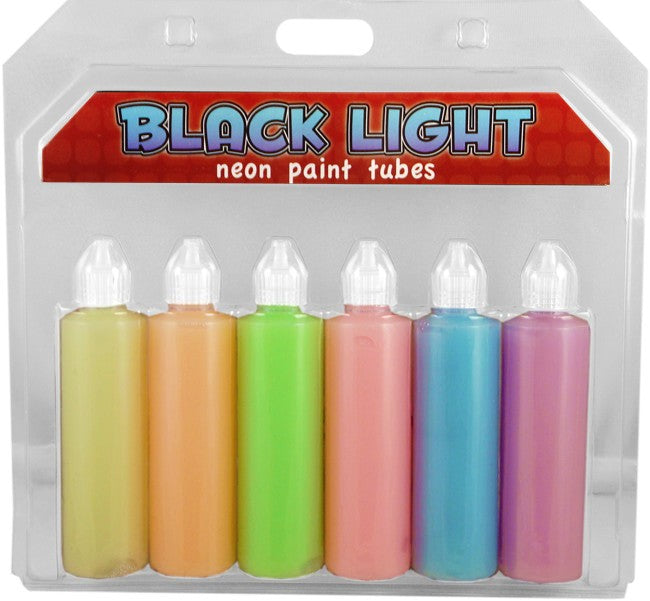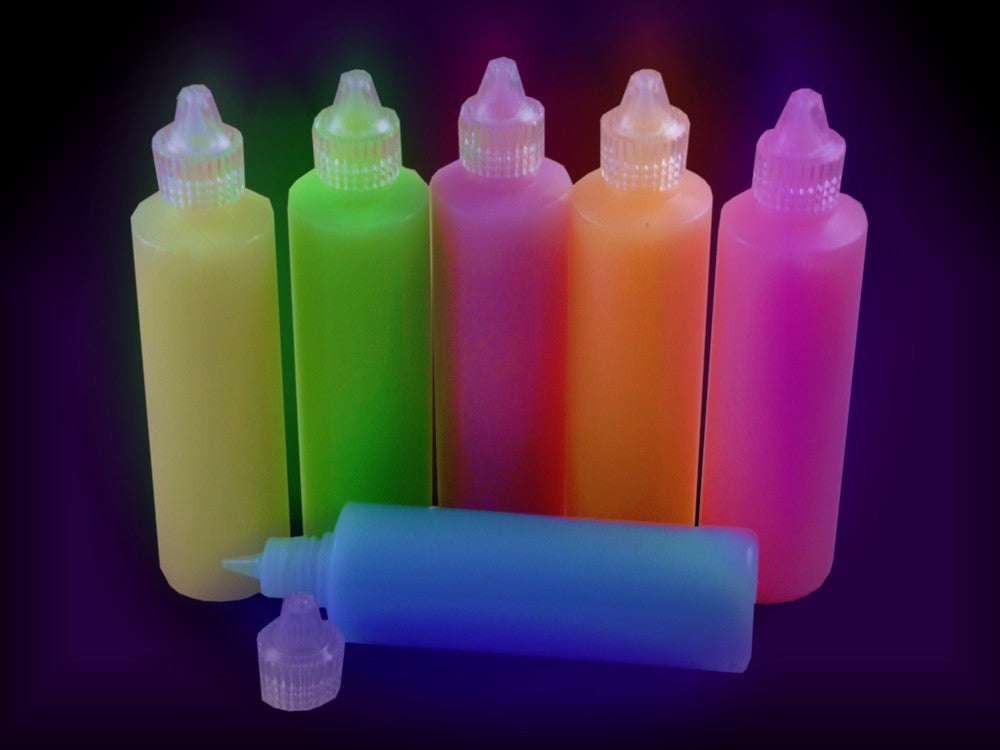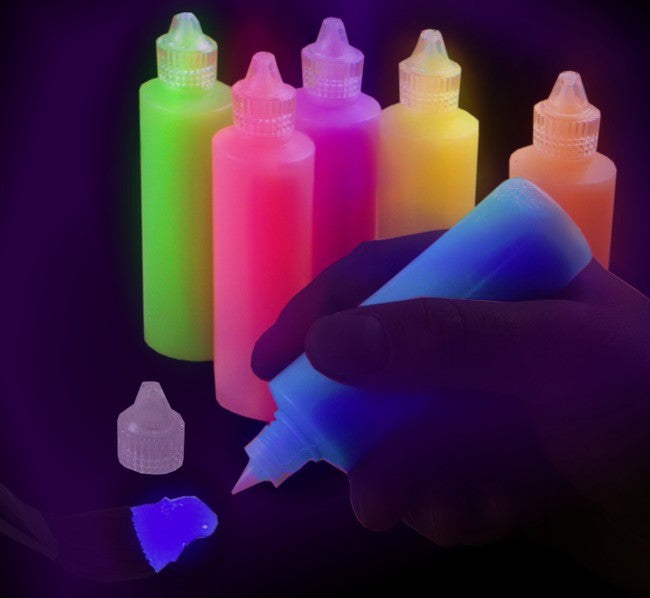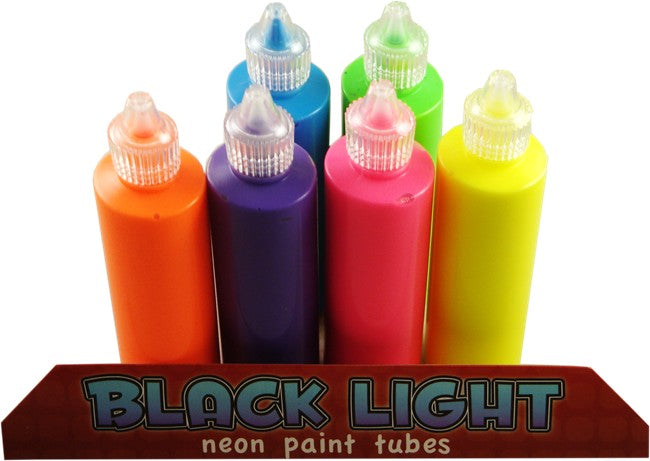 Black Light UV Reactive Neon Paint (Set of 6 Paints)
This kit is all you need to paint extreme UV Reactive art work. The versatile acrylic pain is perfect for painting on any surface: Walls, Metal, Glass, Clothing, Fabric and even paper or canvas. Let your imagination run wild! Any thing you decorate with this paint will immediately become UV Black Light Reactive. This kit comes complete with a set of 6 individual paint tubes. Each tube of paint is a large 2 oz. size and comes with a precision paint tip so you can apply the paint directly out of the tube or dispense it on to a pallet so you can paint, mix and achieve the exact shade you where looking for.

This Paint Set Features:
Set of 6 - 2 oz Neon Paint Tubes (That's 12 oz. of Paint, WOW!)
Colors included- Yellow, Green, Purple, Pink, Blue & Orange
Each color is UV Black light responsive
Glows and illuminates super bright when exposed to UV Light
Acrylic water based paint cleans up easy and stays on surfaces permanently once dry.
Works on all surfaces
Safe, Non-Toxic and kid friendly
Safe on skin, washes clean with soap and water.