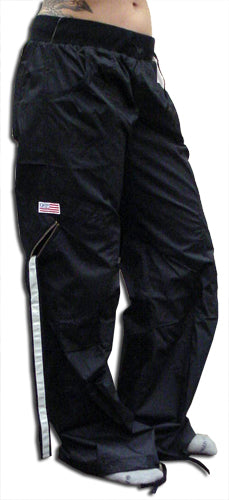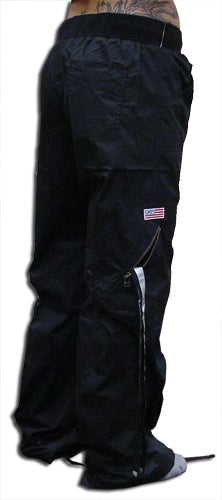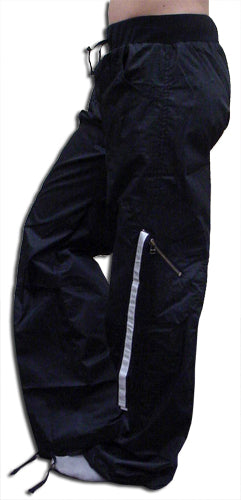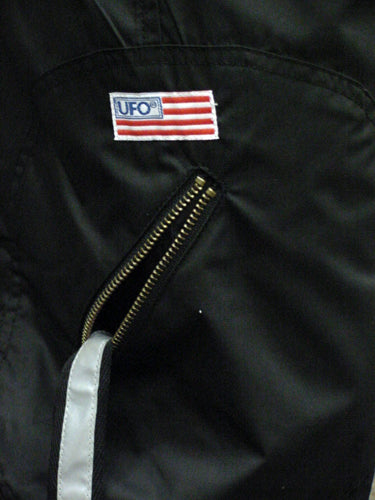 Comfort Waist Circular Pocket UFO Girls Hipster Pants (Black)
$69.99
UFO# 88820 Circle Black-1
They're here! UFO Clothing has a new line of cool hipster pants called Girls Comfort Waist Circular Pocket UFO Hipster pants. They have a cleaner cut around the waist and hips with a wide comfortable elastic cotton waistband with Drawstrings for extra stay in place protection. Another cool new feature of these pants are the Two Circular Zipper Cargo Pockets w/ Reflective Straps that are unlike any other UFO Pants out there, as well as Two front pockets on each side and one on the back! You're going to love them! Perfect for dance teams to get noticed. Let the reflective strips catch the stage lights to make you and your team shine! The world Famous UFO Pants are made of 65% polyester, 35% cotton and are fully machine washable. And if your not in a dance team, Dont worry these pants are perfect for and night time jog or just enjoy a fashionably new feature to your UFO pants.
Caution! Due to the unbelievable comfort of these UFO Pants You May feel the desire to throw away all of your other clothing.
Please remember that sizes are approximate because of drawstring adjustable waist.
 Waist Measurements by Size 


Size

XS

S

M

L

Waist (inches)

30&quot

32&quot

34&quot

36&quot

Girls Pants

0

2/4
6/8
10/12