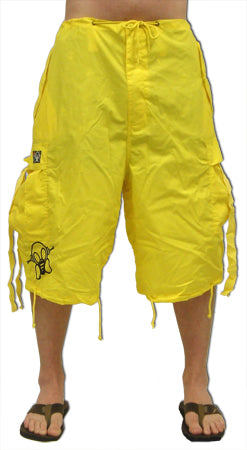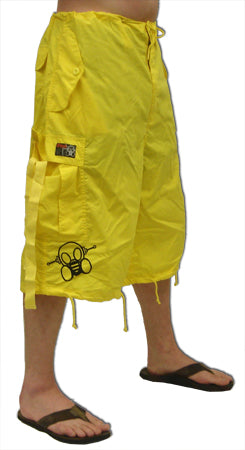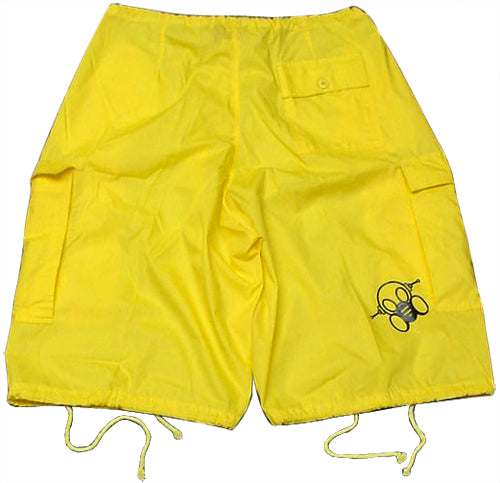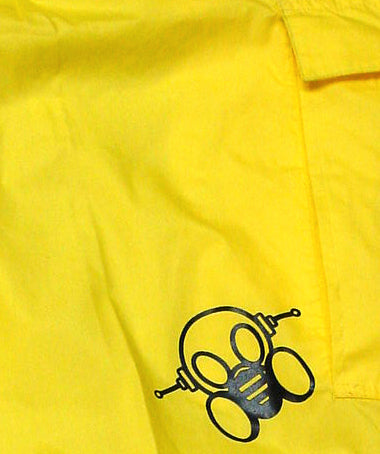 Ghast Cargo Shorts (Yellow)
$39.99
#87545 Yellow Shorts-1
Raver & Dance Shorts are used for a casual and sleak comfortable look. Whether out in a club, dance floor or just relaxing at home, these shorts are for you. Made out of 65% polyester and 35% cotton they are also fully machine washable. Also great for skateboarding, snowboarding or any other extreme sport out there. You can wear these pants all year round. Keeps you warm in the winter and relaxed in the summer. Another great feature about these pants is if they ever get wet, they dry very quickly so you don't feal uncomfortable.
Warning!
Due to the unbelievable comfort of these shorts You May feel the desire to throw away all of your other clothing.
Please remember that sizes are approximate because of drawstring adjustable waist.

Waist Measurements by Size

Size

XS

S

M

L

XL



Waist (inches)


30"

32"

35"

38"

44"

Inseam (inches)

30"

30.5"

31"

31.5"

32"

*WAIST SIZE IS WITH THE DRAWSTRING FULLY EXTENDED.
*Shorts are Uni-sex.
*Fully Adjustable with drawstrings at waist & feet.
*Five cargo pockets with dance strings in lower the two.