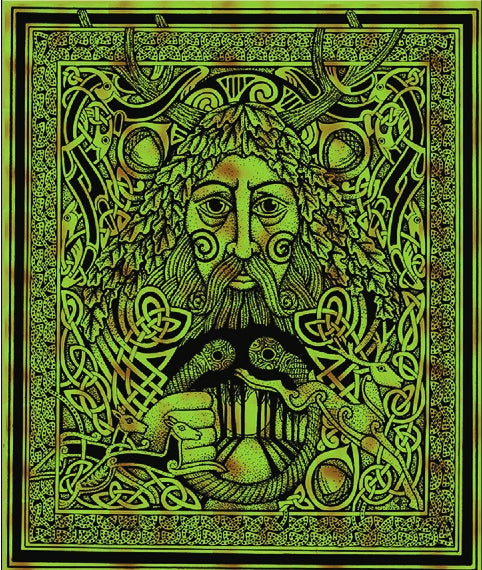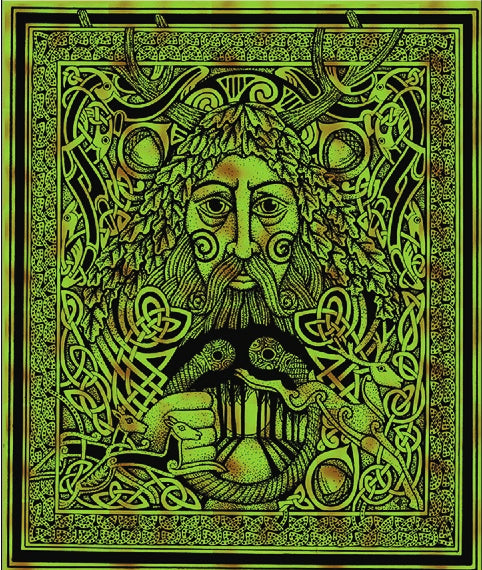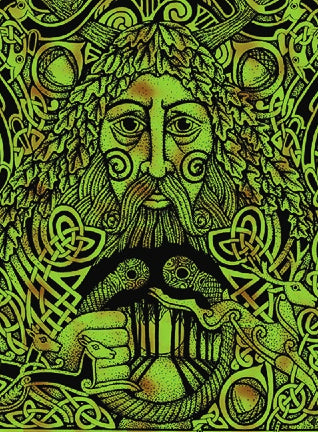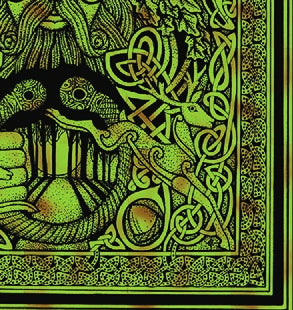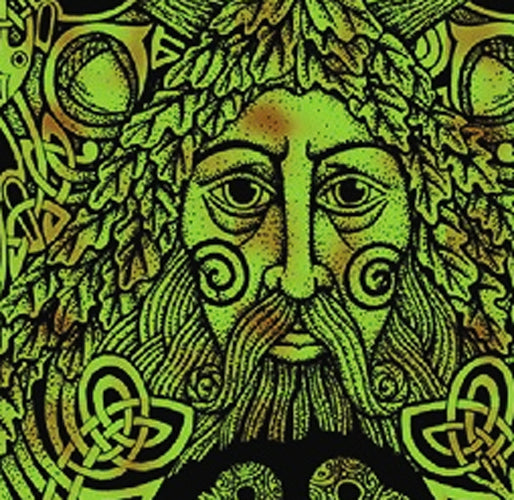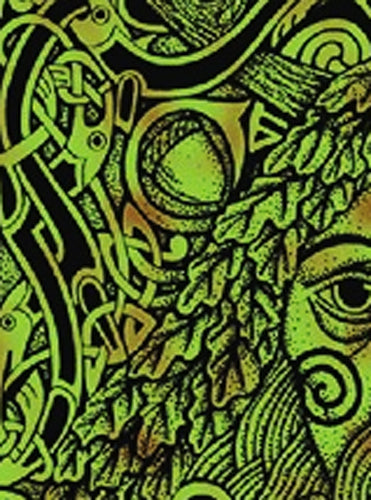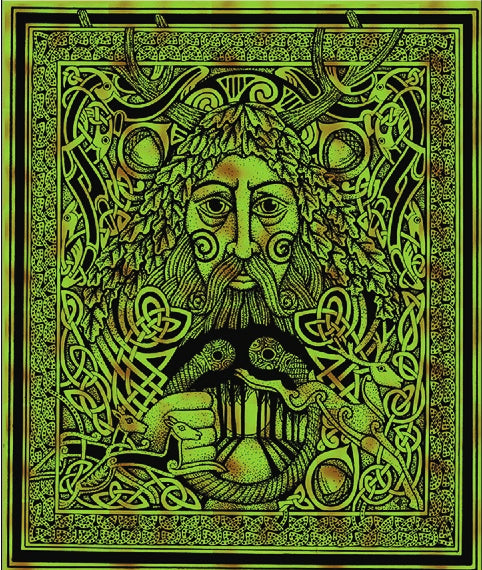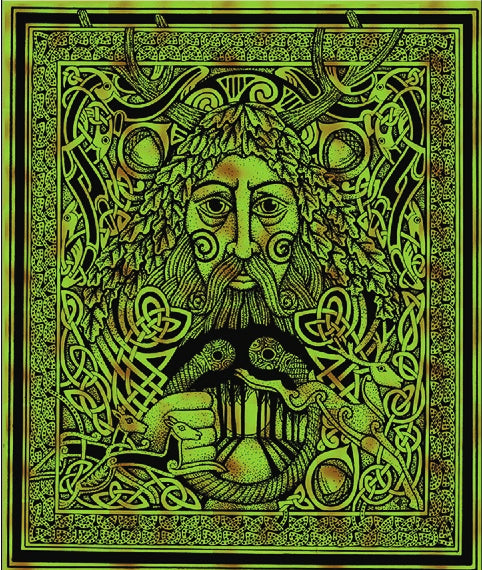 Greenman of the Forest Tapestry & Bedspread
Protector of the green world and symbolic reminder of the cycle of life, death and rebirth. The sacred trees is the male principle growing out of the earth. The ancient correlation of the tree (male) with the holy well (female) symbolizes the unity of these divine polarities. The traditional Jack of the Green (also the May King) represents the earth spirit and the seoson of renewal in the solar year cycle.

Made of 100% Soft Cotton these size Wall hanging tapestries measure 52" x 76" inches and can be used as a bed sheet, tablecloth or usually as an awesome wall hanging. Some people hang it in a corner over their bed and some hang them over windows to use as curtains. You can also use them as a door instead of beaded curtains! Be original and do something fun with your new Giant wall tapestry. Use these celtic knot tapestries to transform any dull space into a fun colorful space.