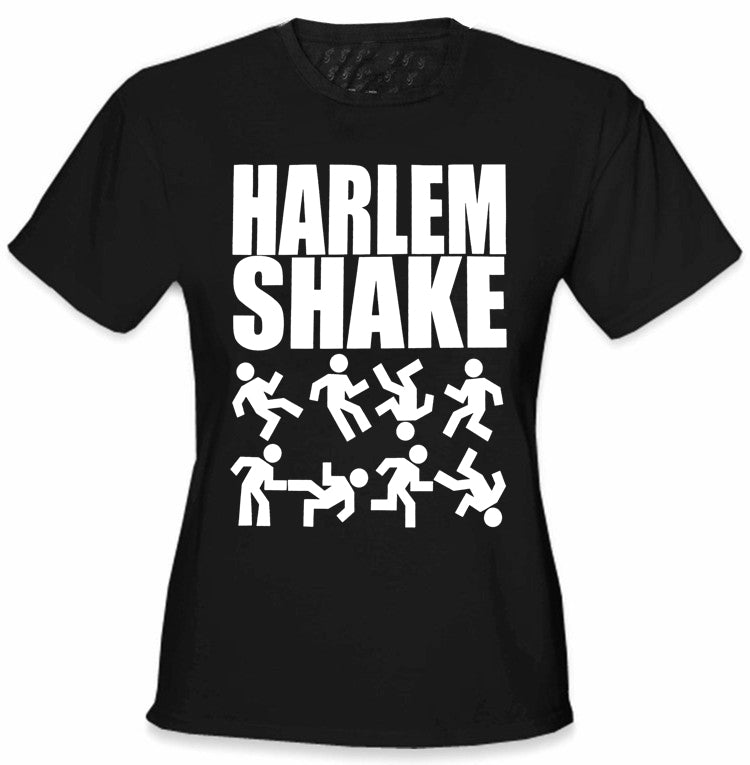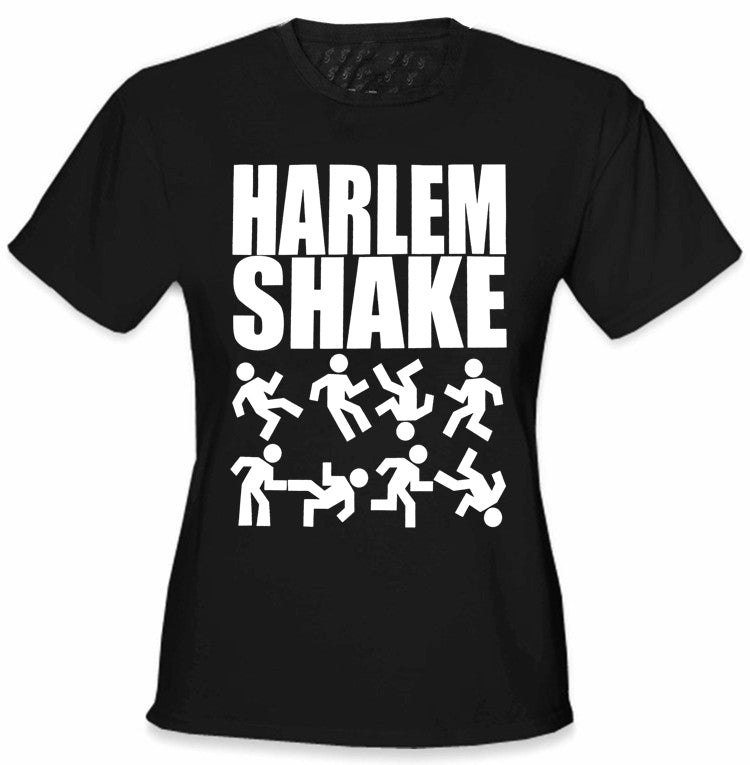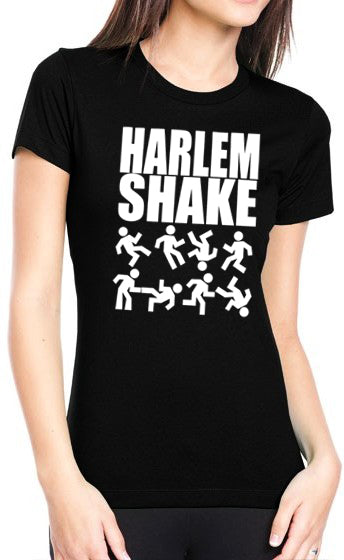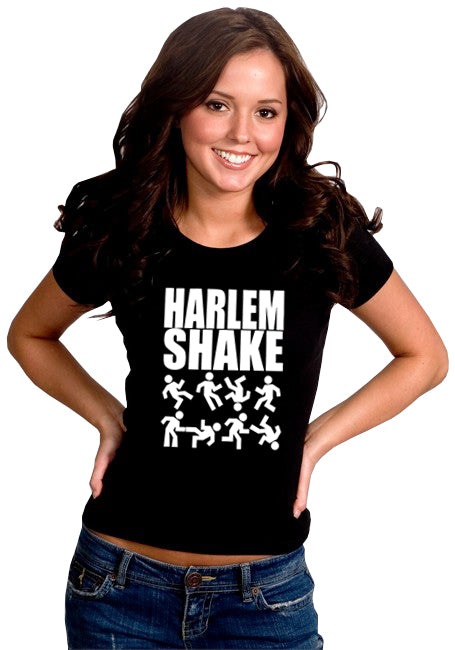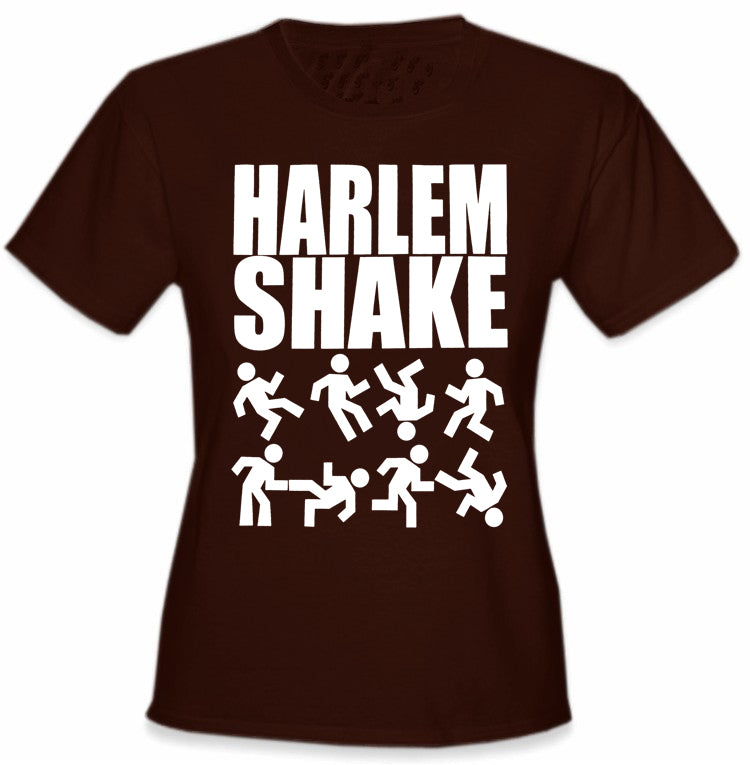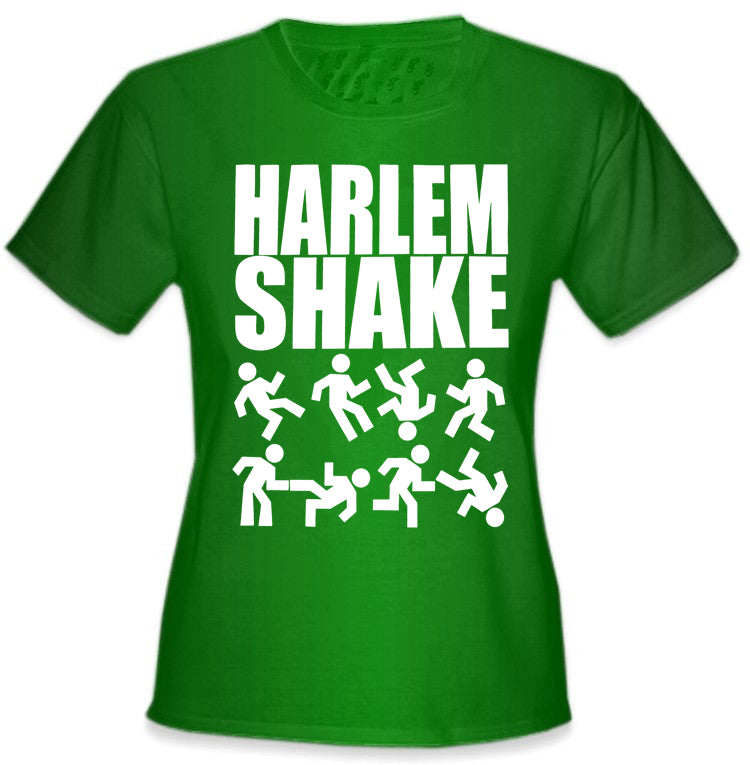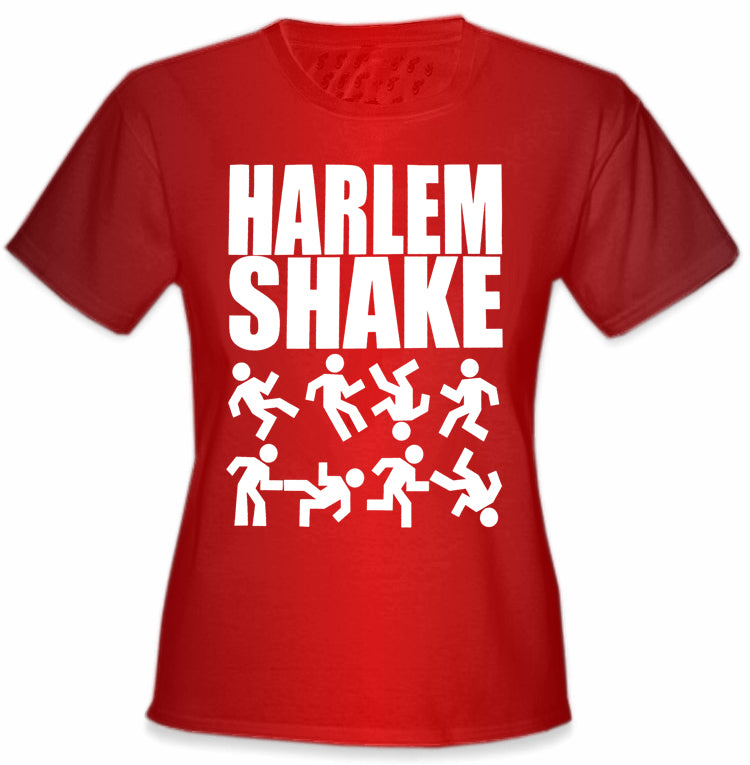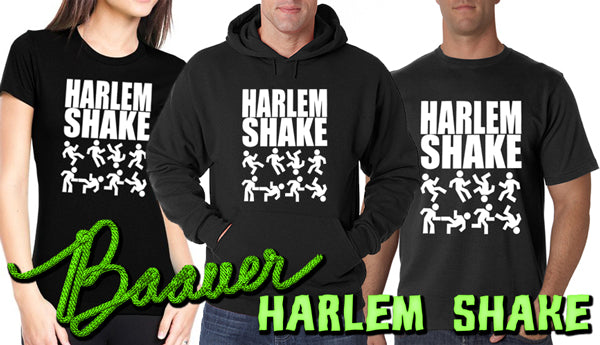 Harlem Shake Girl's T-Shirt
Harlem Shake Girl's T-Shirt.
The largest selection of funny and offensive novelty t-shirts are here! Our novelty t-shirts are funny and to the point and designed to look great and get the point across. Wear our selection of humorous joke shirts to a house party, school, the club or even just around the house. Each design has been hand selected by our team of humorist so you are sure to get all the laughs at your next event! Each design is printed on a comfy deluxe 100% cotton t-shirt in your choice of color.

The Harlem Shake is a popular new Dance Song by DJ/Producer Baauer. Many people have been making their own versions of the Harlem Shake video, and it has swept the nation by storm! Check out what we're talking about below. The Harlem Shake is an awesome new song and you'll look great supporting it by wearing this shirt!