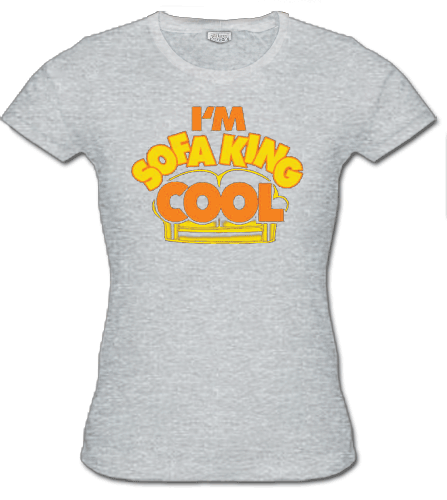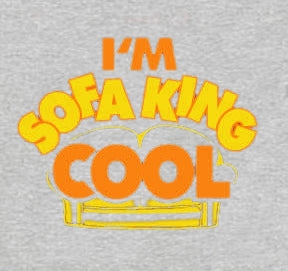 I'm Sofa King Cool Girls T-Shirt ::From the movie "Accepted" (Grey)
$14.99
#3 Ghast Girls Grey-1
I'm Sofa King Cool. HECK YES YOU ARE!!!

Inspired by the movie Acccepted, this cool party Sofa King shirt is a must have for all you mathletes and athletes out there.

This Sofa King Cool shirt is a Grey 100% cotton tee with our SofaKing Cool logo in printed Orange and gold. This shirt really is Sofa King Cool Tee!