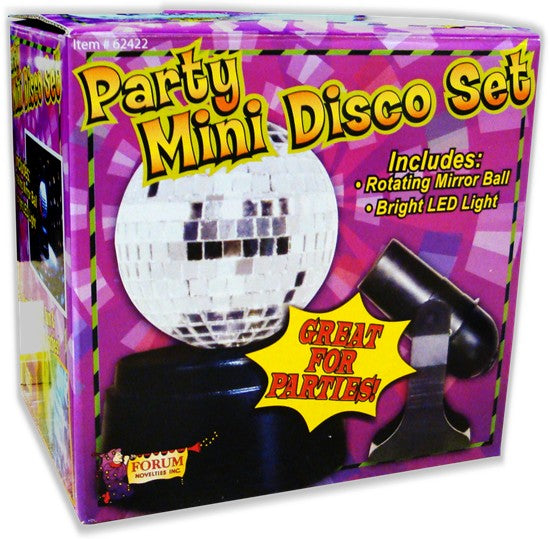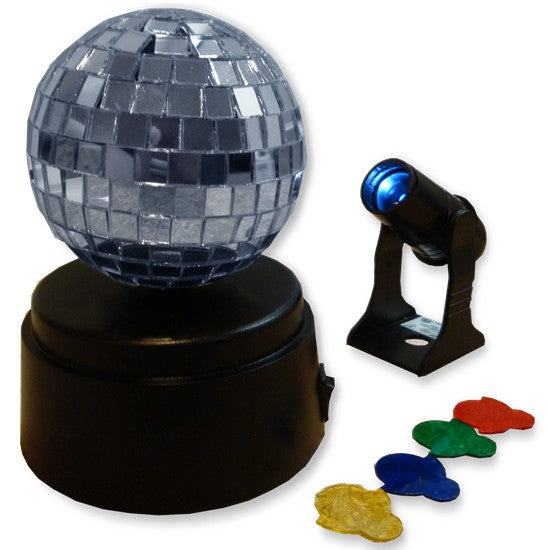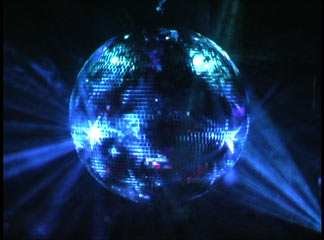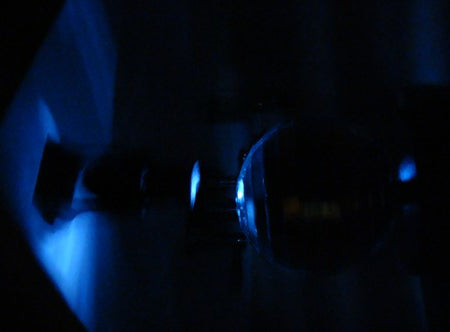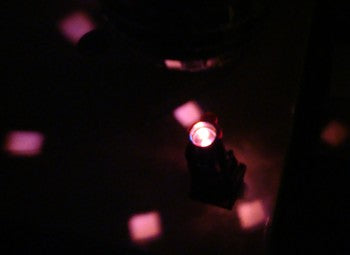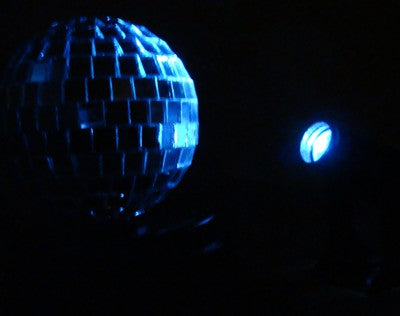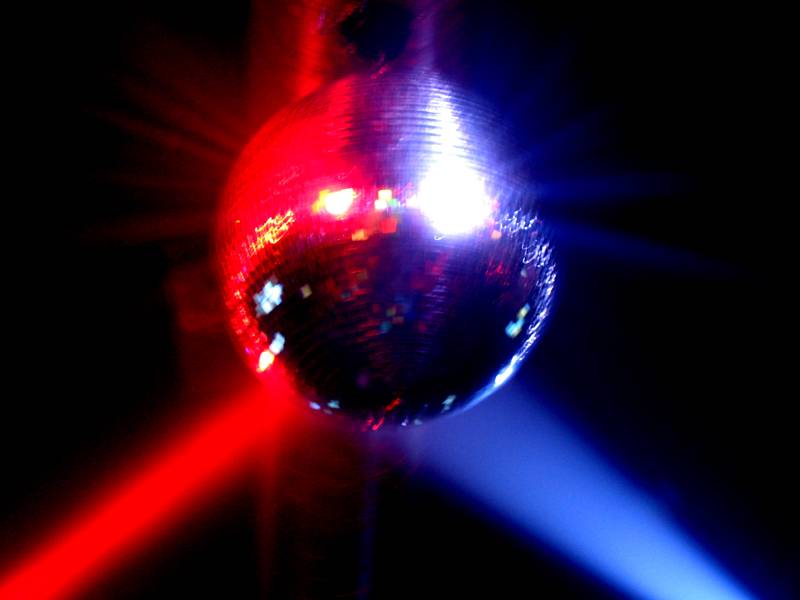 Party Mini Disco Ball Set
This is the most compact party kit to date! You will be amazed at this all in one, wireless disco ball set complete with everything you would expect from a professional quality disco ball. This kit comes complete with a 3" mirror ball which rotates on a black mounting base. This kit also comes complete with a stand alone LED light projector that shoots a single powerful beam at the mirror ball producing the famous dancing star effect. This kit also comes with four colored filters that change the color of the light and ultimately the effect. Both the Motorized ball and LED Projector are completely independent, are battery operated and are individually mountable for a customized effect. The Light projector is also fully adjustable so you can aim it at the ball from different distances and positions. This mini disco set will add life and an atmosphere to you next home party. This set up is also perfect for cars and trucks! Turn your ride into a party machine!


This all inclusive party kit includes...
3" Battery Operated Motorized Mirror Ball
Powerful Adjustable LED Light Projector
4 Light Color Filters (Red, Yellow, Green, Blue)