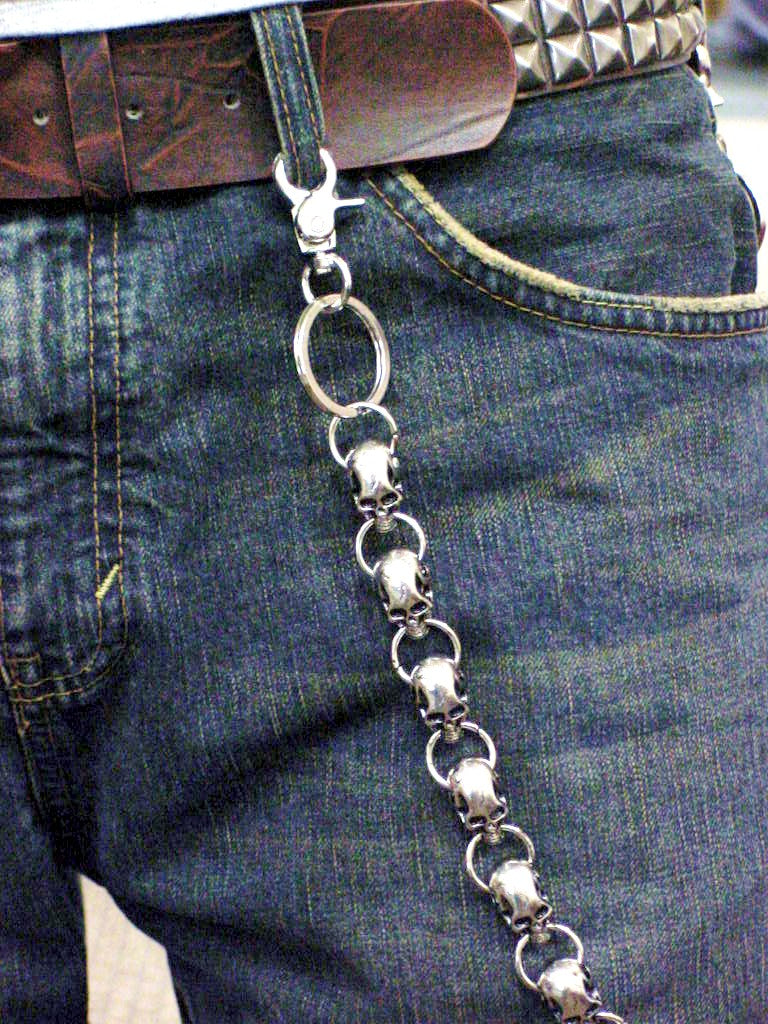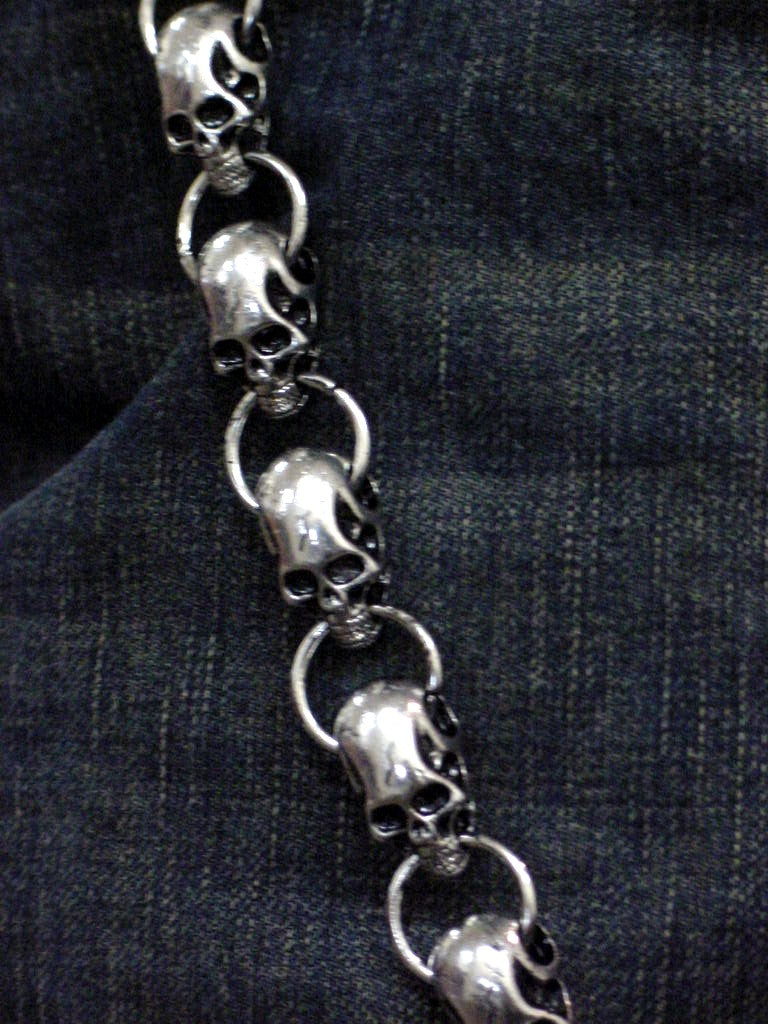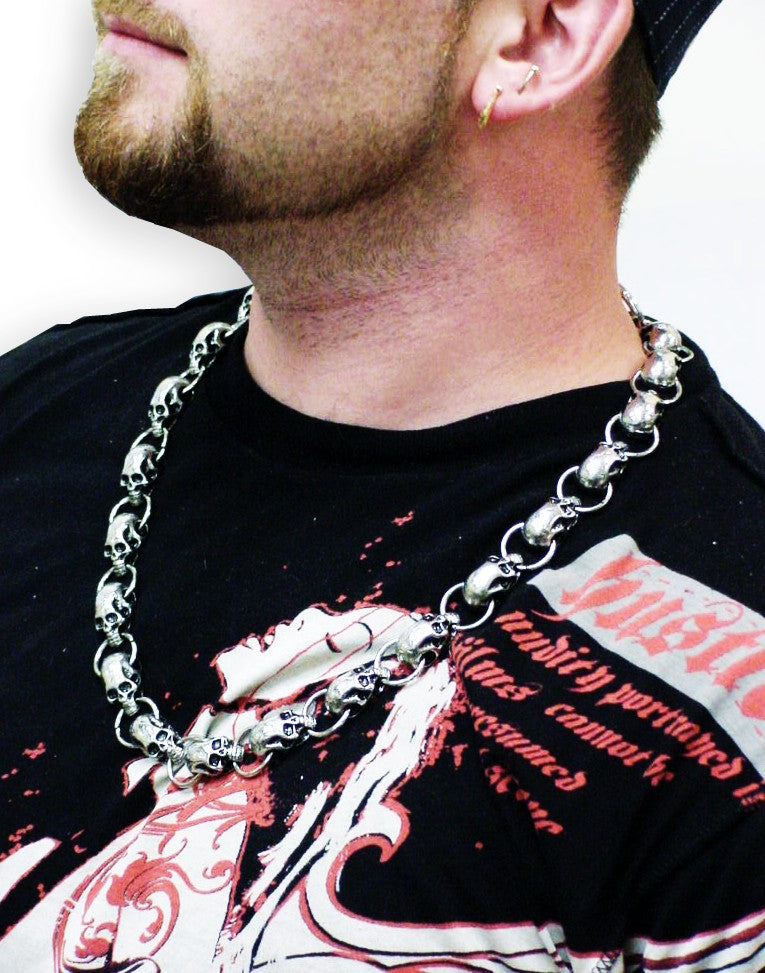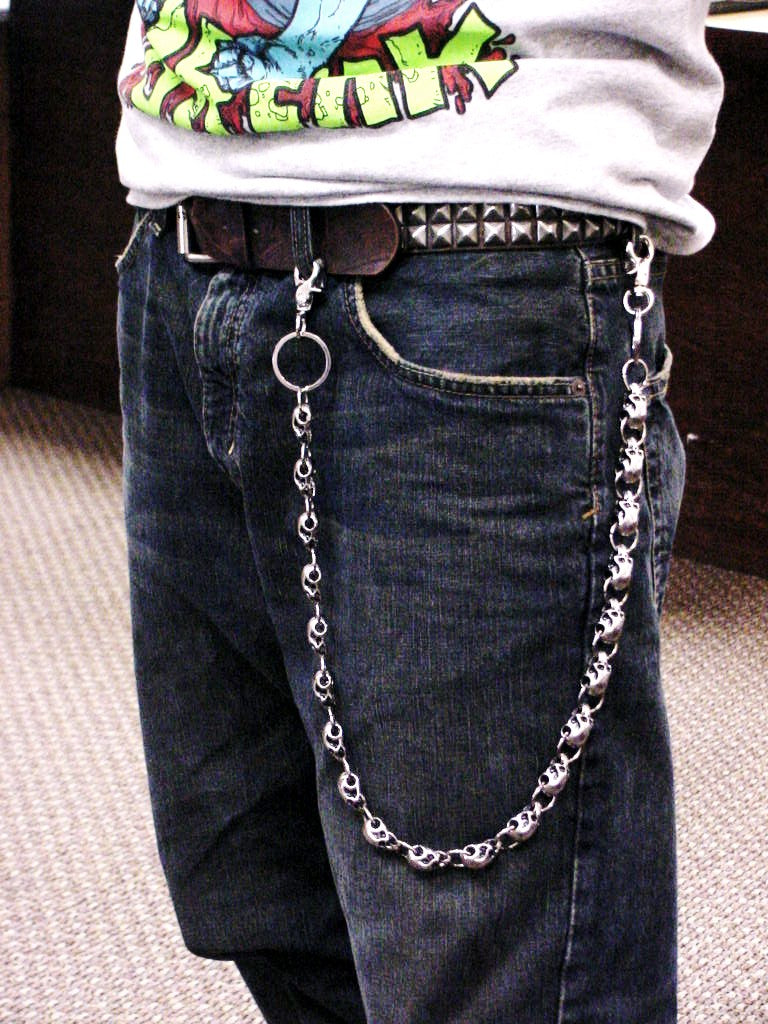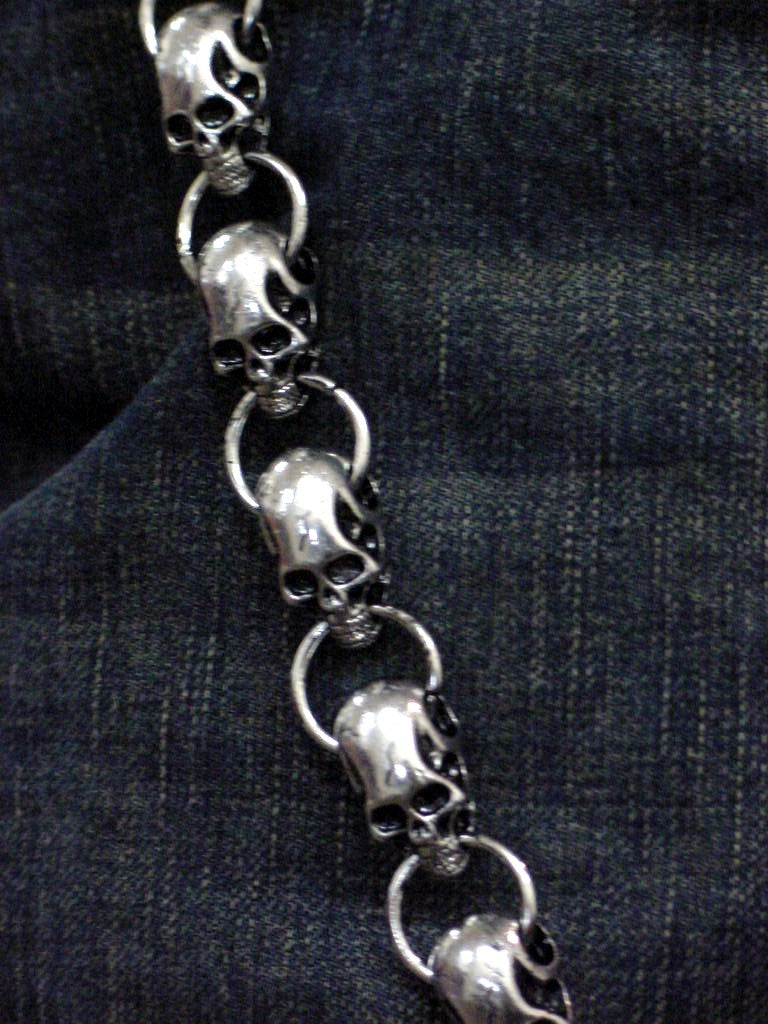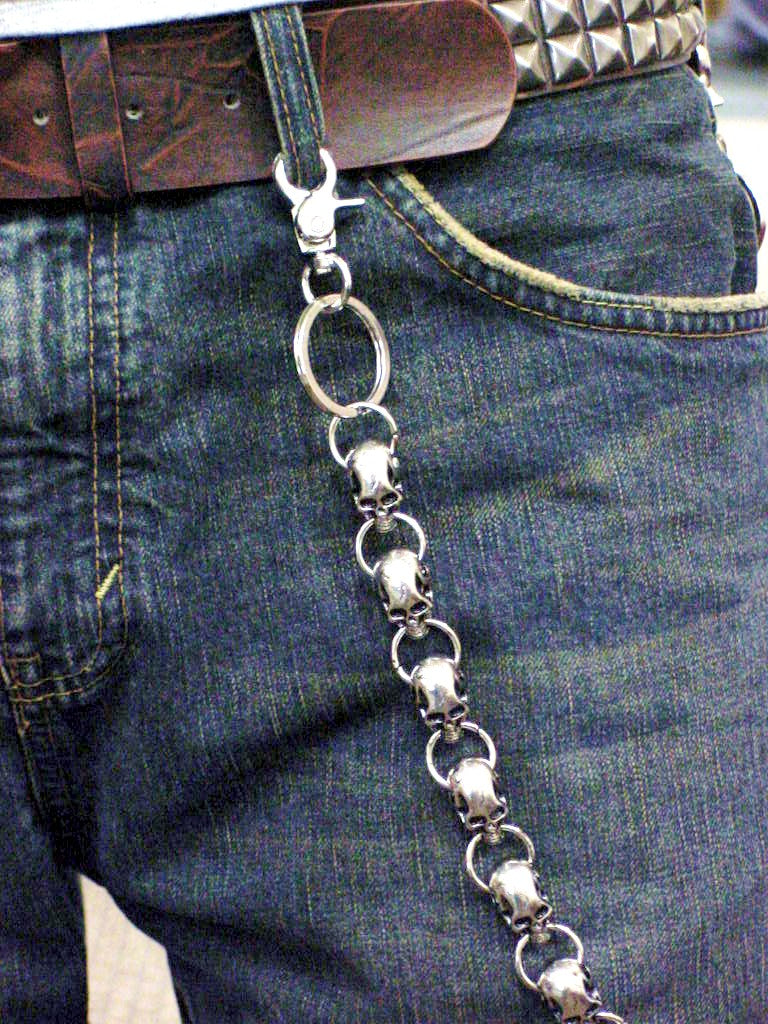 Skull Pile Chain of Skulls 30 inch Jean Chain
Our versatile designer Skull Pile chains are the perfect compliment to jeans and can be attached to a wallet to make a unique chain wallet that you cannot lose and look realy cool. This awesome high quality chain also can be used as a heavy duty necklace that looks pretty damn cool. You may also use pliers to take it chain apart to adjust size or use the individual beads as clothing accents on clothing, zippers or more. This chain measures aproximately 30" in length. Amazing Quality.

PLEASE NOTE: Each Skull Pile Jean chain contains 14 linked together skulls that can be adjusted as shown in the pictures.