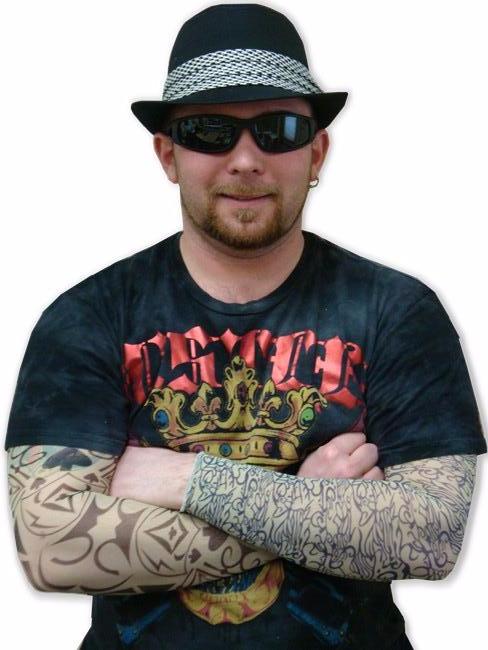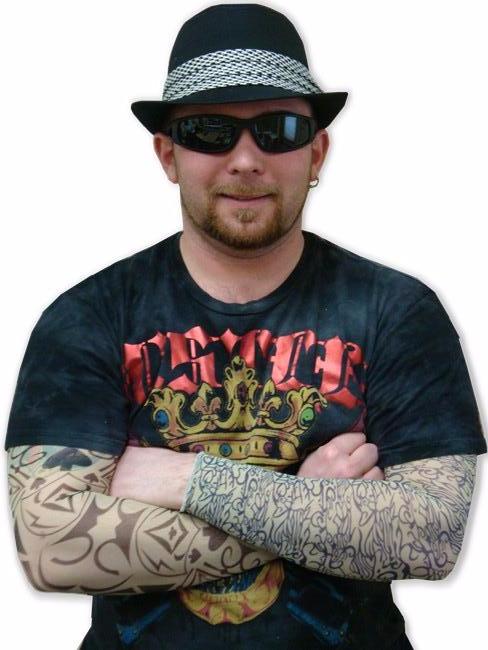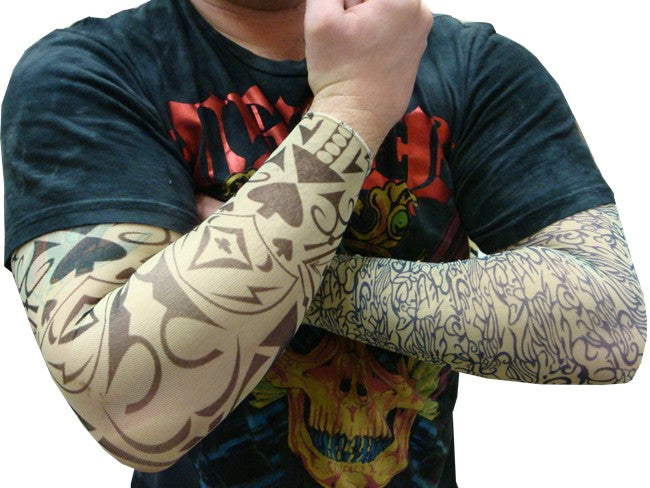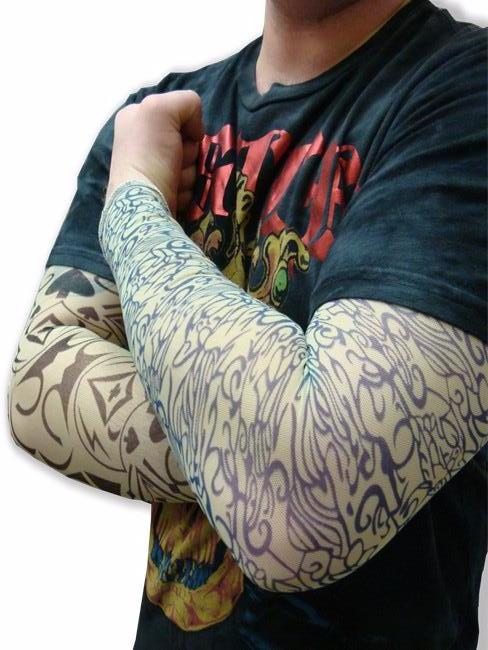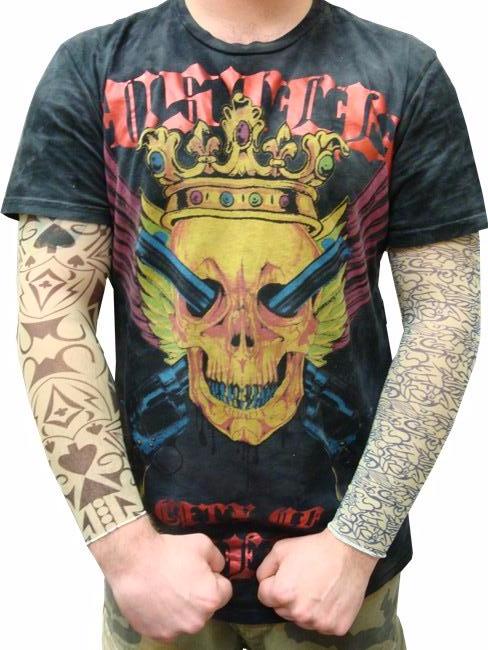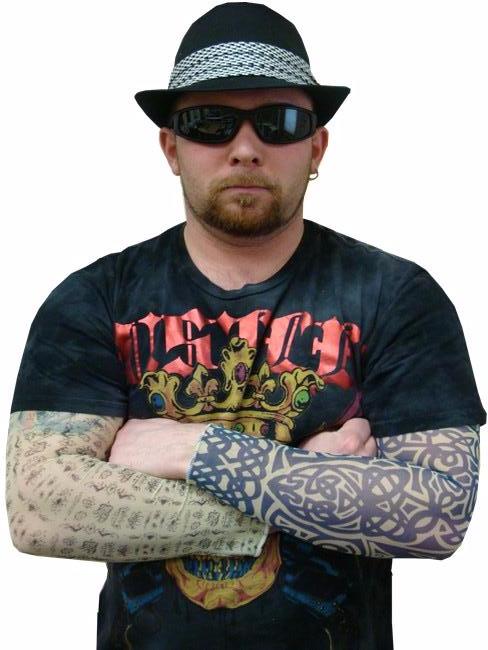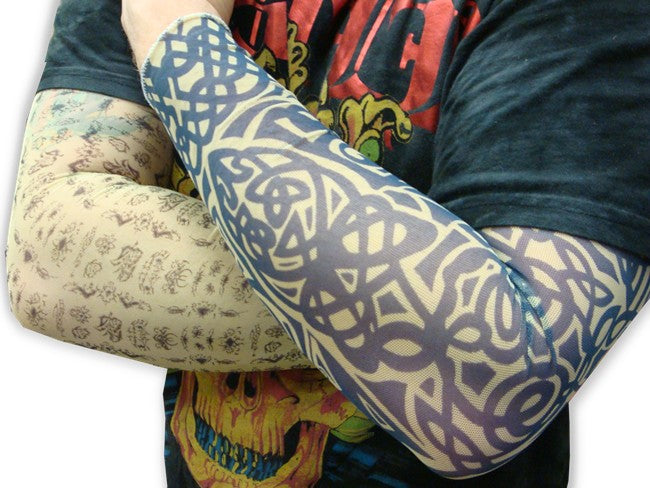 Tattoo Sleeves - 4 Assorted Tattoo Slip on Sleeves Only $2.50 Each
Tattoo Sleeves for only $2.50 each. Hot new amazing item, temporary slip on Tattoo Sleeves. Amaze your boss, your wife, your friends with our new temporary tattoo sleeves. Now you can get "inked" by night and still keep your day job with our amazingly cool "tattoo sleeves" the tattoo is printed directly on the sleeves fabric which is a machine washable nylon. They come in singles; wear one or both. Sleeves come in assorted designs.

Slip On Body Art! Slip On, Slip Off Stretchable Fabric.