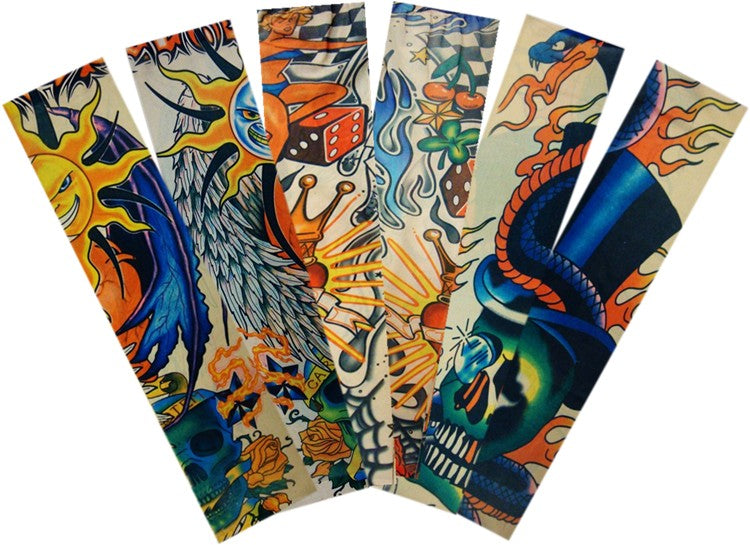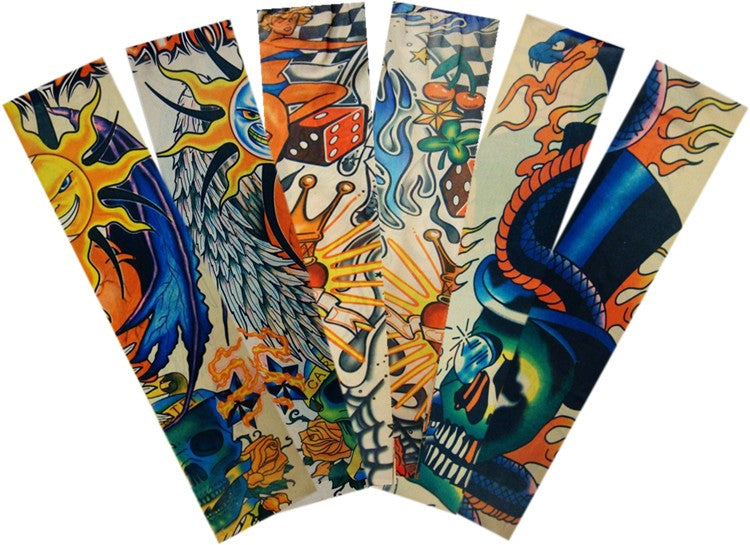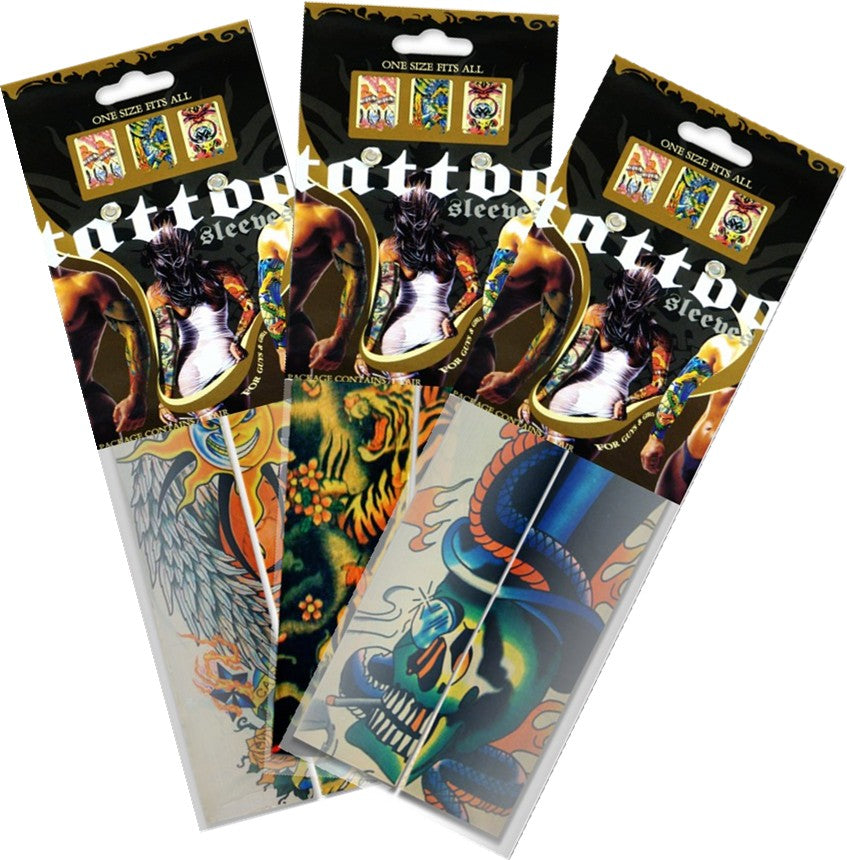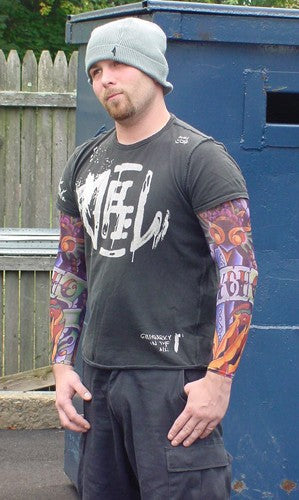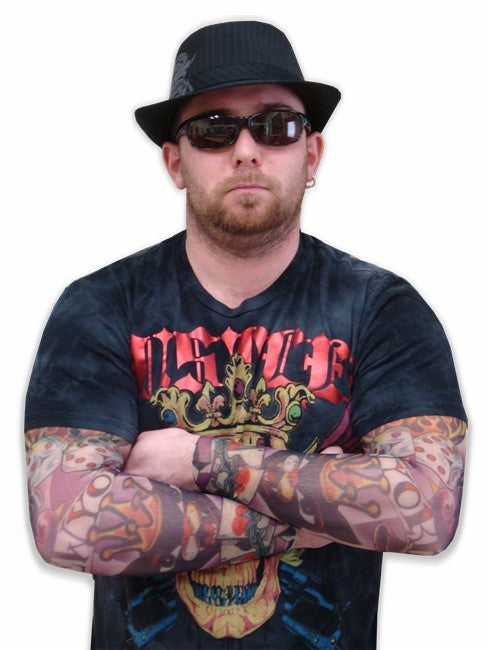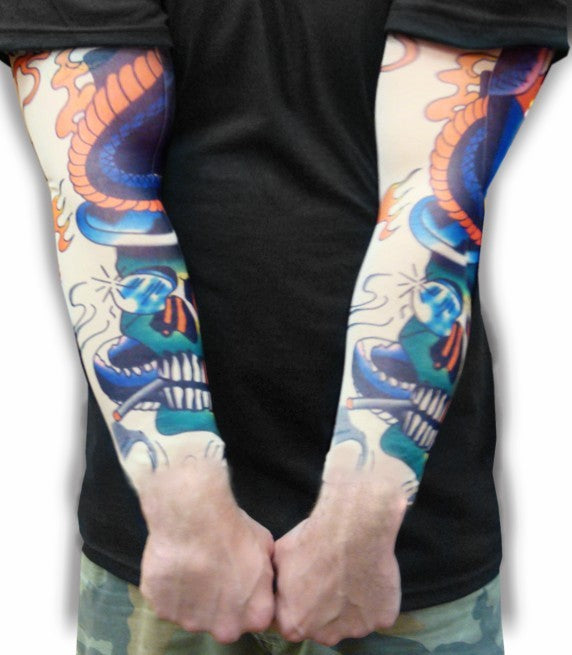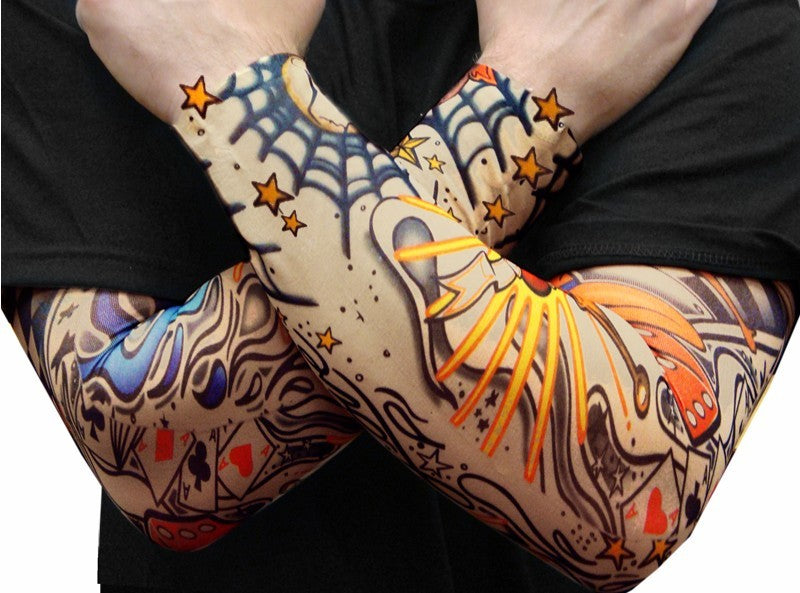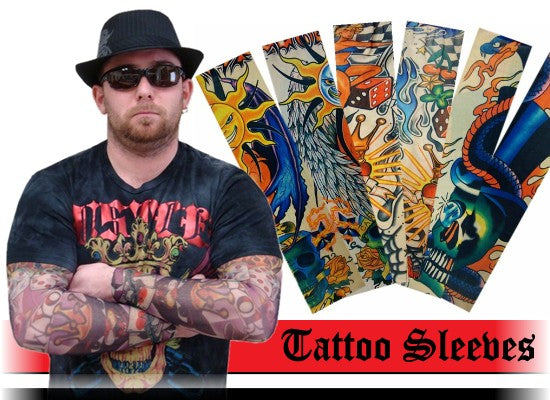 Tattoo Sleeves - Assorted Tattoo Sleeves (3 Pair of Assorted Tattoo Sleeves)
Assorted Realistic Tattoo Sleeves



These tattoo sleeves are as good as they get. Each pair of assorted tattoo sleeves is made of premium dermagraphic material the blends with your natural skin tone and texture so they appear to be a realistic looking tattoo. This pack is an assortment of our best selling tattoo sleeve designs that normally retail for over $9.99. These tattoo sleeves are great for parties, costumes and theater performances. Our tattoo sleeves are the industry standard and feature one size fits all design that is suitable for both men and women of all sizes. Each tattoo design is a replica of an actual sleeve tattoo created by some of the world's finest tattoo artists. Get these realistic looking tattoo sleeves for as low as $3.33 a pair*!