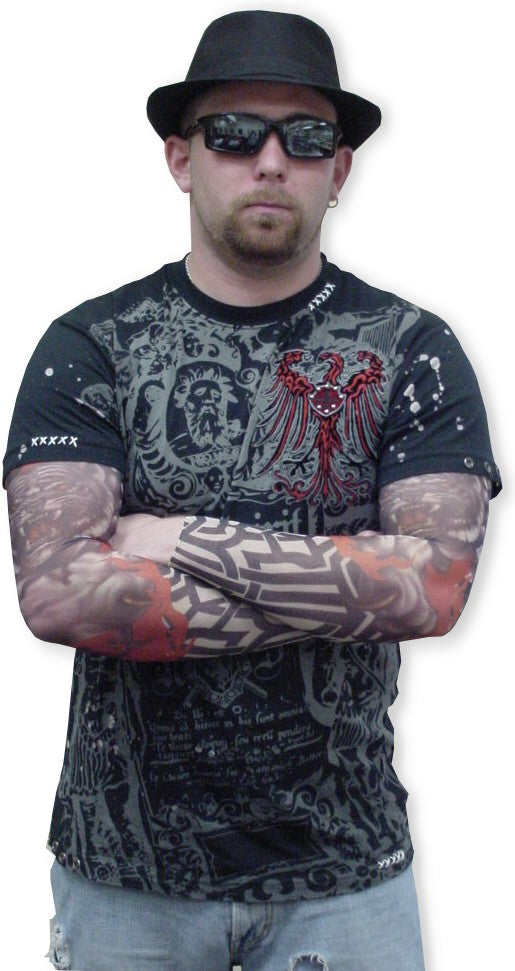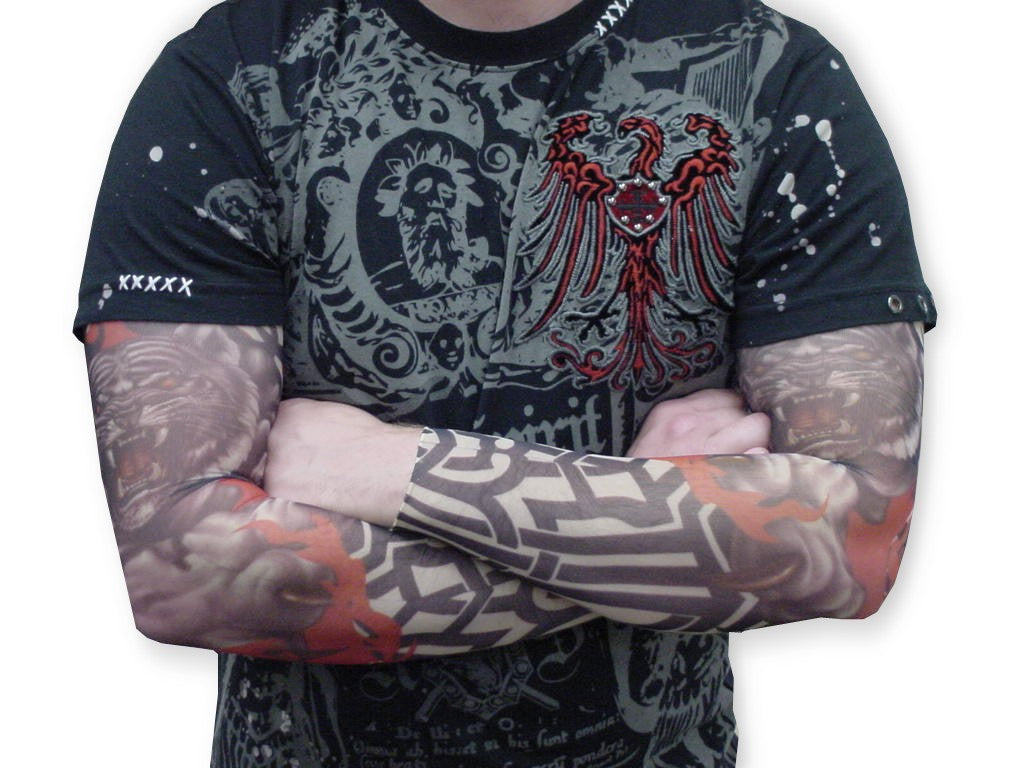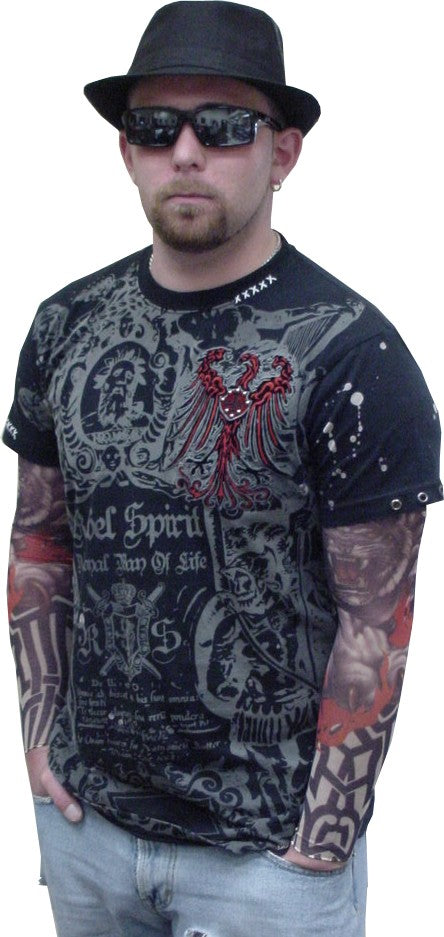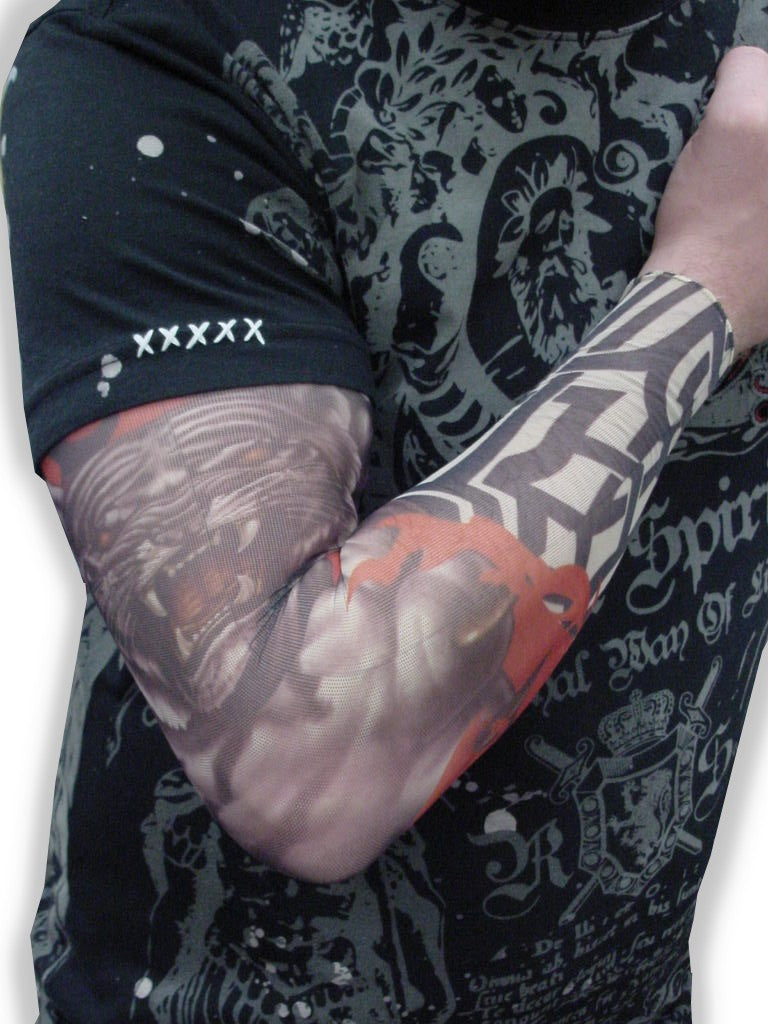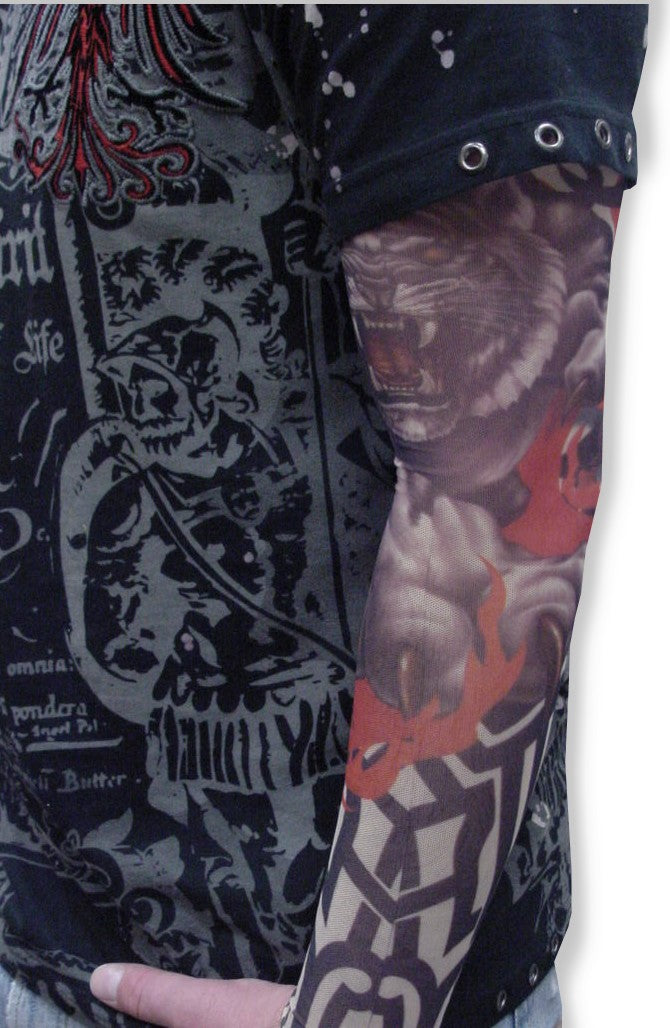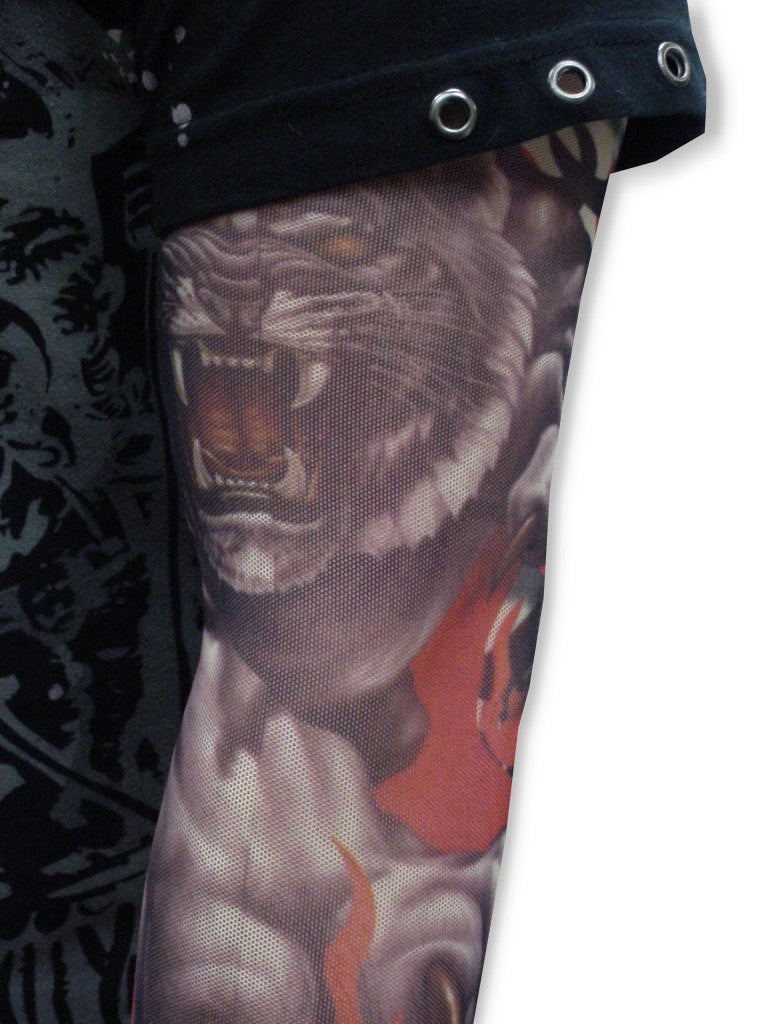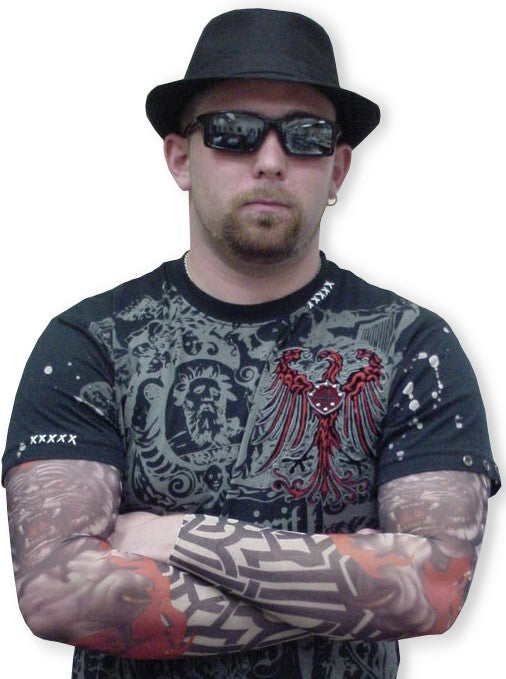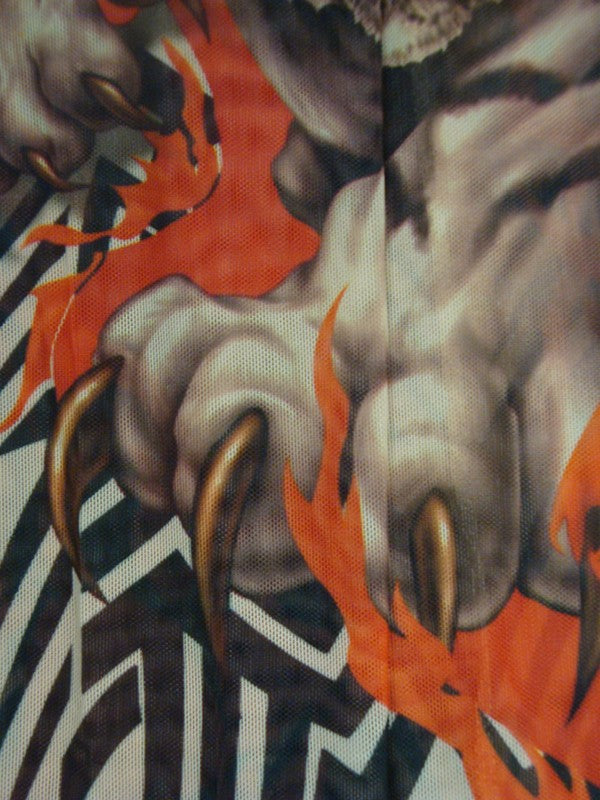 Tattoo Sleeves - Tribal Tiger Tattoo Sleeves (Pair)
Tattoo Sleeves - Tribal Tiger Tattoo Sleeves sold as a pair - Introducing the NEW Tattoo Sleeve fashion accessory! Anyone that wants the cool tattooed look without the commitment (and pain) of getting a permanent tattoo will love these tribal tattoo sleeves! The on these tribal tattoo sleeves features a tiger surrounded by tribal designs.

This fashion statement is a conversation piece and artwork of each piece is created by Illustrators, Painters and Tattoo artists from around the world. Our tattoos are hand printed one at a time and are of the highest quality available. Other products featured in these photos: Miami Ink Fedora Hat $21.99, Compare to Black Flies Sunglasses 9.99 & Rebel Spirit Crest of the Phoenix T-Shirt $84.99.