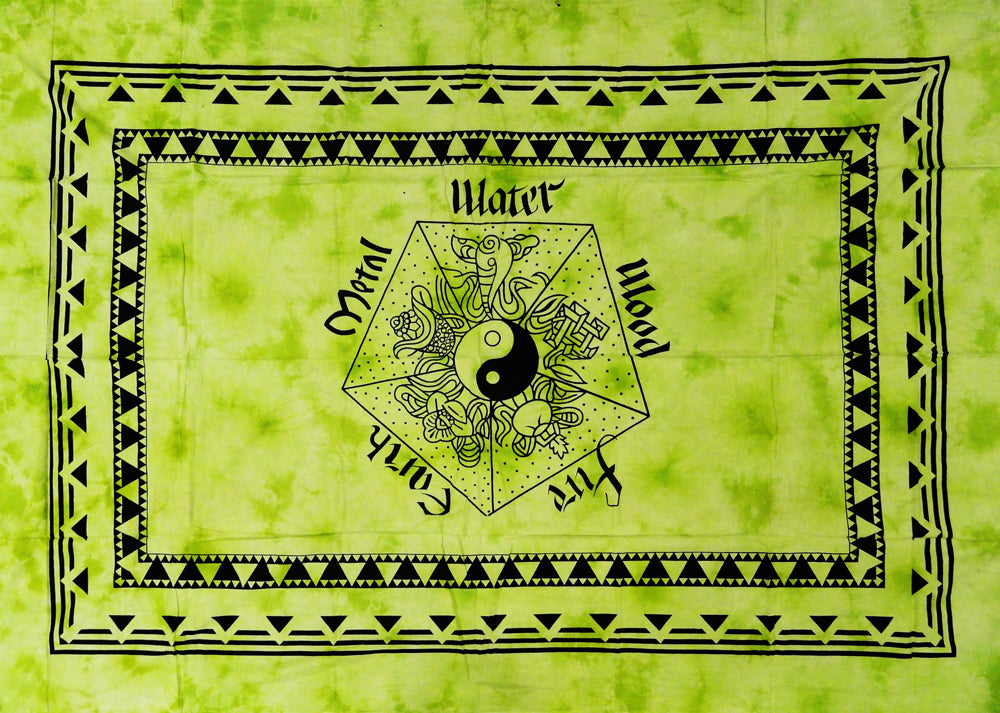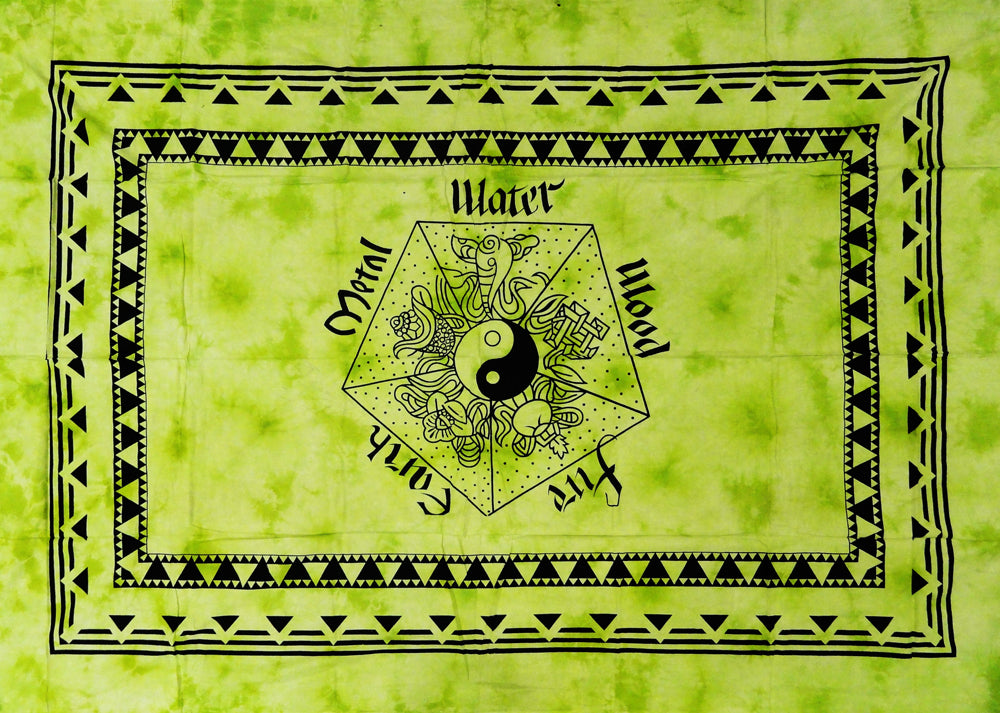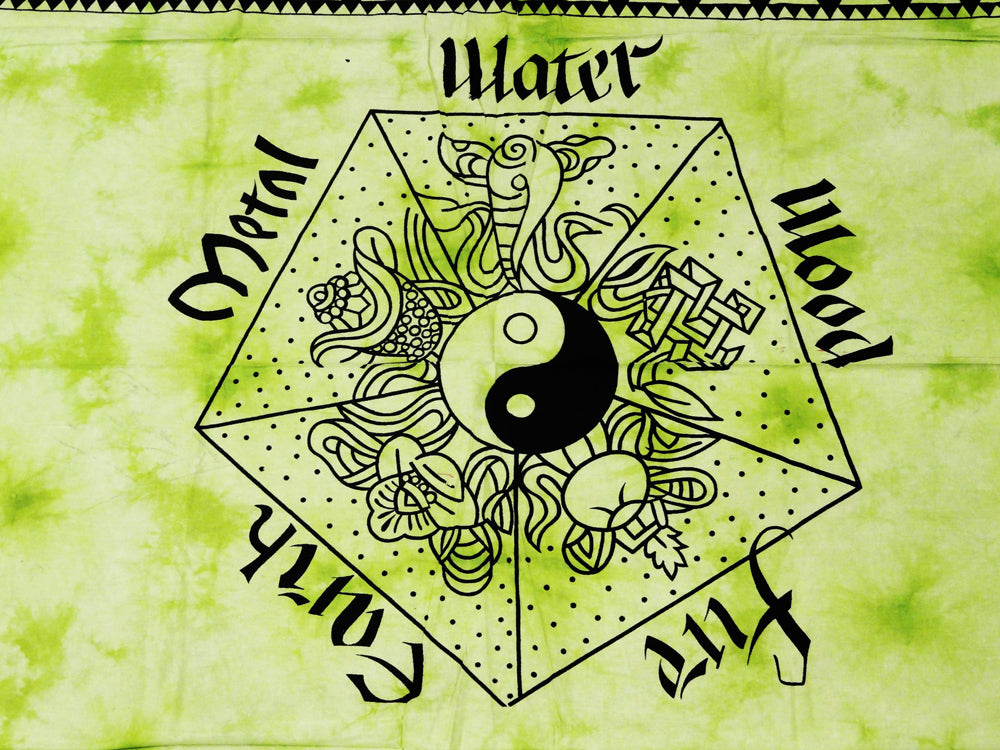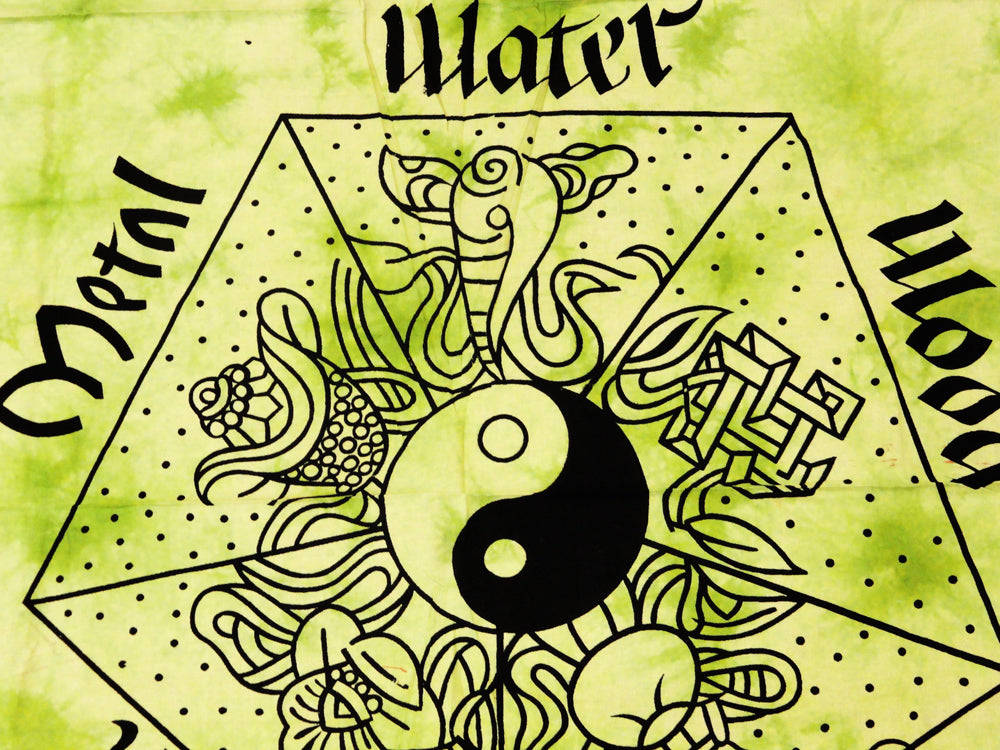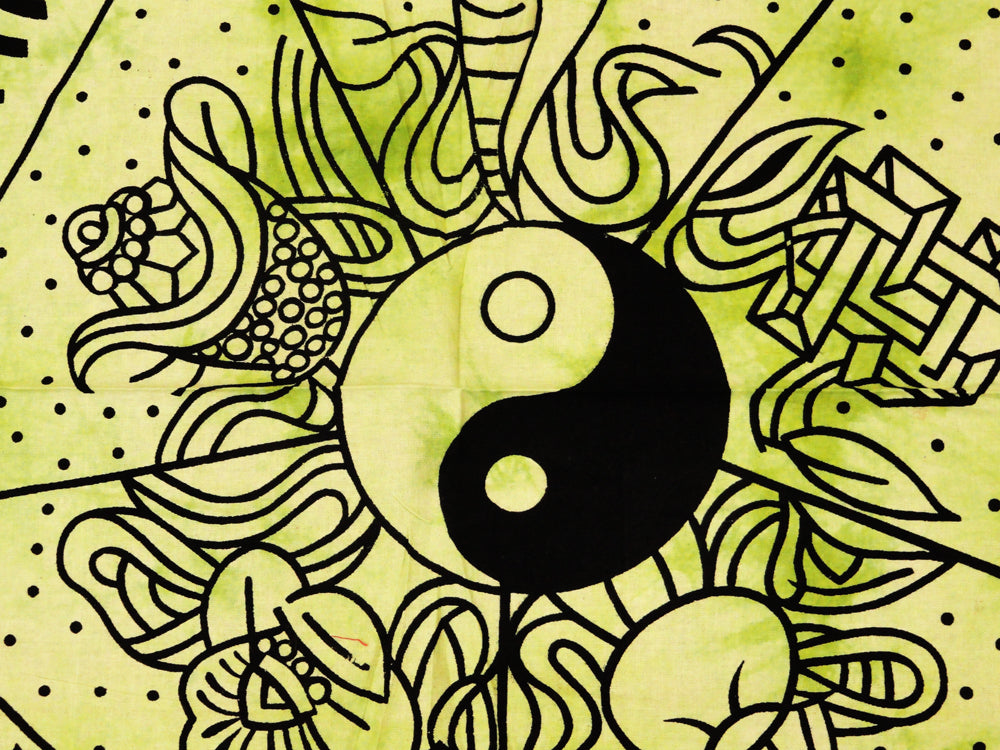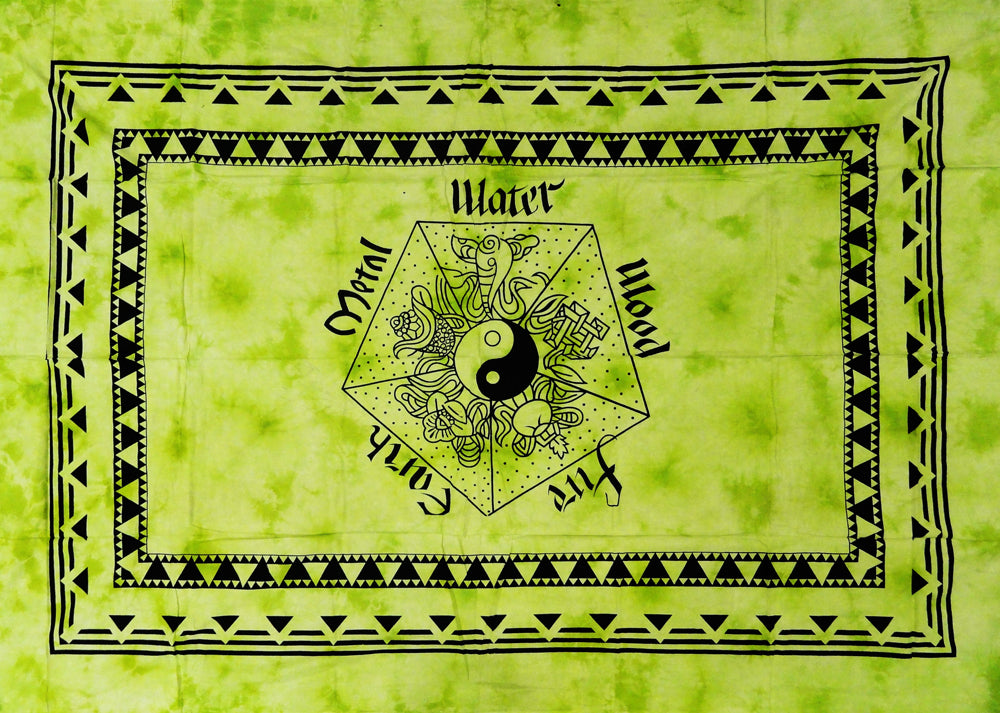 The Elements Fine Wall Tapestry
The Elements Fine Wall Tapestry.
Tapestries are a fantastic way to spruce up any area, and can be used for many different applications. Tapestries make for attractive wall hanging decoration, stylish alternatives to bed sheets or quilts and can also be used as a table cloth, beach blanket or couch cover. Each of our premium hand made tapestries are made of 100% natural, individually woven, super soft cotton canvas. The material is then dyed using traditional techniques and is decorated with artisan style art in traditional Indian style. This hand made tapestry measures a HUGE 55 inches x 85 inches.