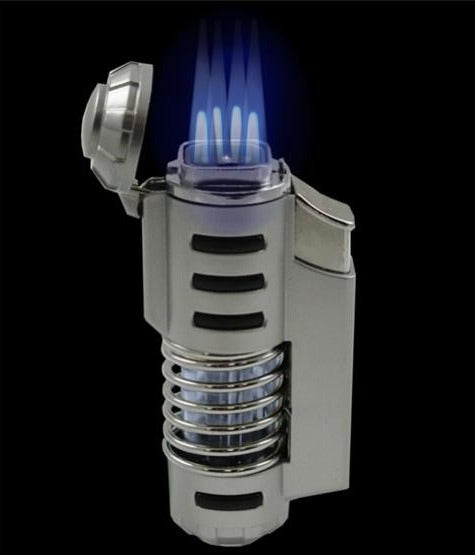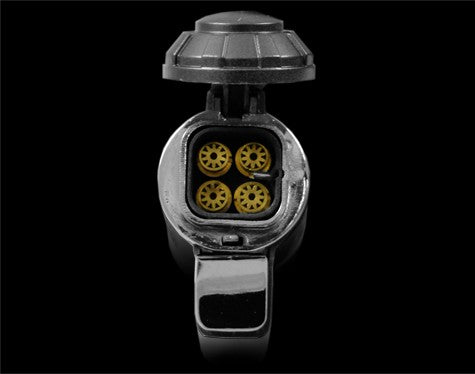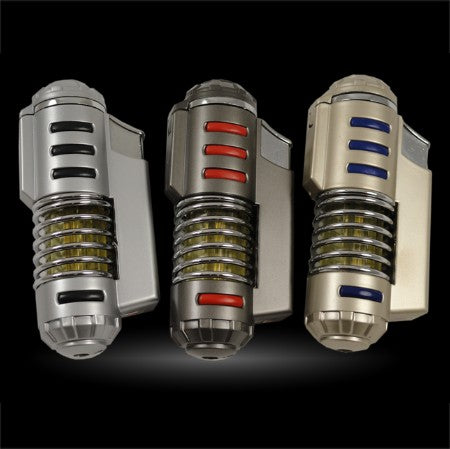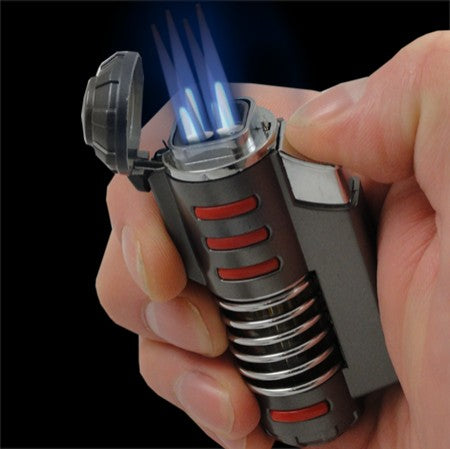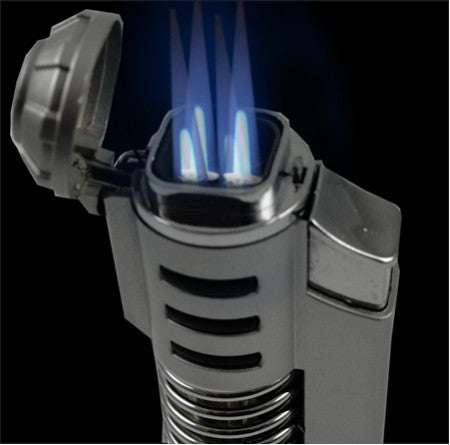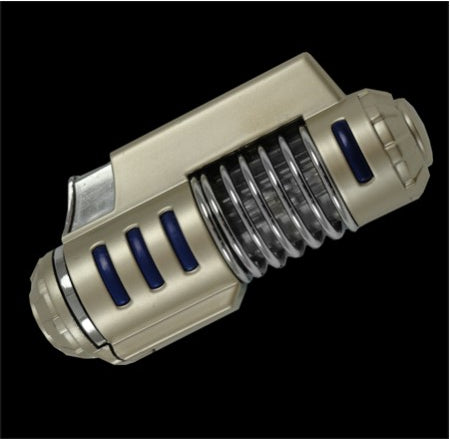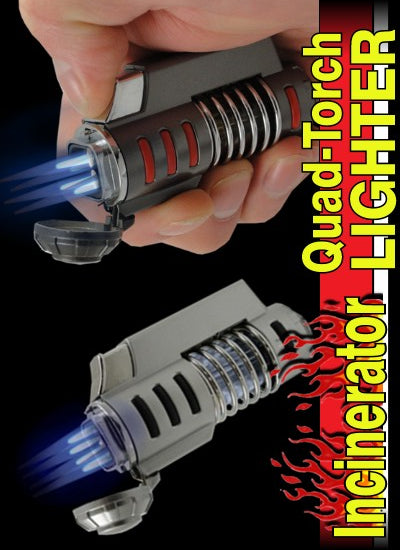 The Incinerator Quad-Torch Lighter

The Incinerator Quad-Torch Lighter
Our The Incinerator Quad-Torch Lighter is our most aggressive, powerful lighter to date. This full feature butane refillable lighter has the power you need to instantly ignite hard to light materials even in harsh conditions. Imagine being able to light a cigar outside on a windy day effortlessly. This lighter fights against the elements! Every try to light a campfire when it raining? This lighter defeats weather conditions with its sheer power! The Incinerator Quad-Torch Lighter features: 4 powerful torch flames, electronic ignition, wind screen cap, flame power adjustment and sleek modern styling. This lighter is remarkably efficient and uses nominal butane gas despite this lighters incredible power so you can feel confident you will not run out of gas on the go. One quick click is all you need to light cigarettes, cigars, pipes and even campfires.

The Incinerator Quad-Torch Lighter Features:
4 Powerful Torch Flames
Automatic Open Lid w/ Wind Shield
Easy to Use Electronic Ignition
Lights on the first click!
Flame Power Adjustment
Butane Refillable

***Please note: This lighter is shipped with a sample amount of fuel to verify quality control; You may have to adjust the flame setting and fill the lighter with butane prior to first use to ensure proper function.