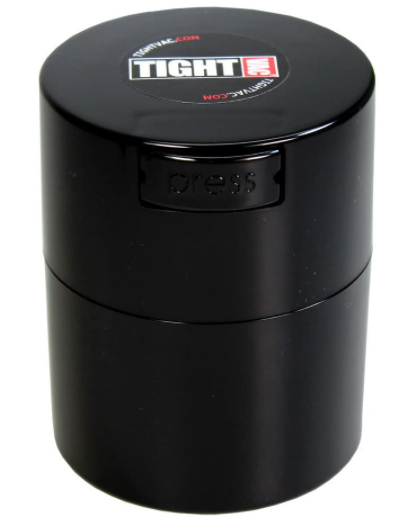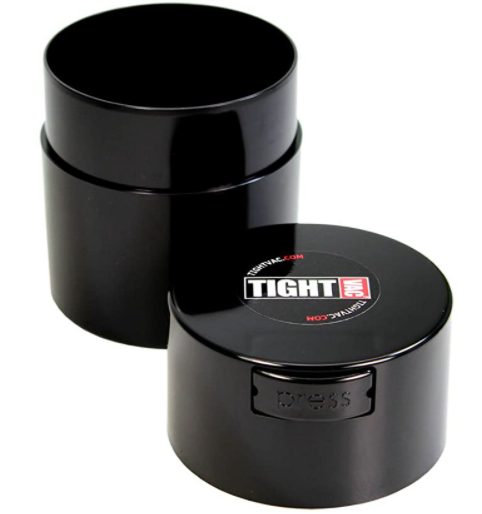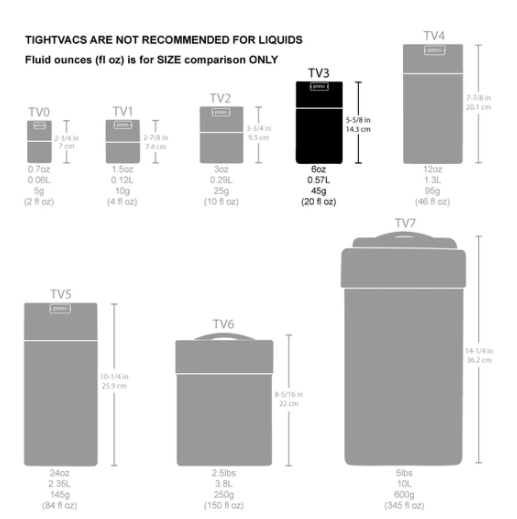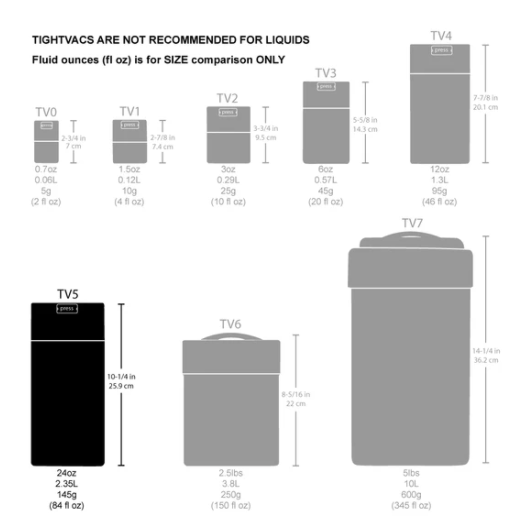 TightVac - Vacuum sealed Storage Container
The Tightvac Storage System is a unique patented vacuum seal closure system which allows moisture to escape, keeping your goods dry & oxygen free.Tightvac is the perfect size storage for coffee, tea, flour, pasta, snacks, pet treats or food, sugar, and any other dry good items. Great for travel & camping.
Tightvacs save you money and guarantee fresher for longer food storage. Store any of the Tightvac containers conveniently in the pantry, on the counter top, in the refrigerator or freezer. The Tightvac's easy to use system creates a vacuum seal simply by pushing the button on the lid as you close it/press again to open, simple!
The unique Patented Vacuum Closure System is NEW! An easy Push Button System; simply press the button to open & close creating a vacuum seal every time! Simplicity that Works & Freshness made Easy!

Hand wash only.
Availible in 5 sizes:
TV1 - Capacity - 10g
TV2-

 

Capacity -

 

25g
TV3 -

 

Capacity -

 

45g
TV4-

 

Capacity -

 

95g
TV5-

 

Capacity -

 

145g