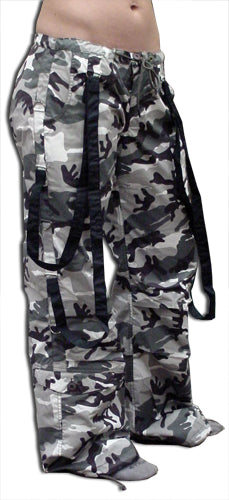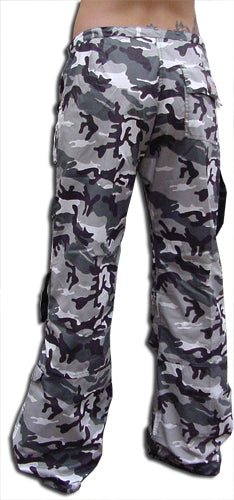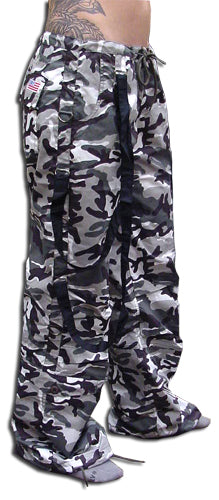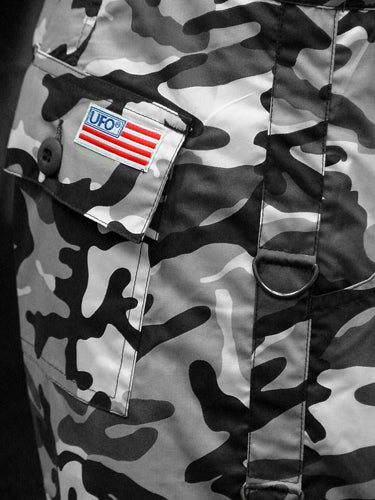 UFO Strappy Hipster Girls Pants (Grey Camo/Black)
$69.99
UFO# 89075 - Grey Camo/Black-1
They're here! UFO Clothing has a new line of cool cargo pants called Hipster Strappy Pants. They have a cleaner cut around the waist and hips. Drawstring waist and 4" zipper in the front. Two Lower Cargo Pockets, Two pockets on each side and one on the back! But what make these UFO pants different are the straps. These Pants come with 4 adjustable or removable straps. Each leg has 5 strap rings which allow you to decide how the straps wear. Wrap them around your leg, wear all four on one side, wear none at all. The possiablities are endless. Have a new looking style to the same pair of pants everyday. You're going to love them! The world Famous UFO Pants are made of 65% polyester, 35% cotton and are fully machine washable. These Strappy Hipsters are Grey Camo with Black straps.
Caution! Due to the unbelievable comfort of these UFO Pants You May feel the desire to throw away all of your other clothing.
Please remember that sizes are approximate because of drawstring adjustable waist.
 Waist Measurements by Size 


Size

XS

S

M

L

Waist (inches)

30&quot

32&quot

34&quot

36&quot

Girls Pants

0

2/4
6/8
10/12