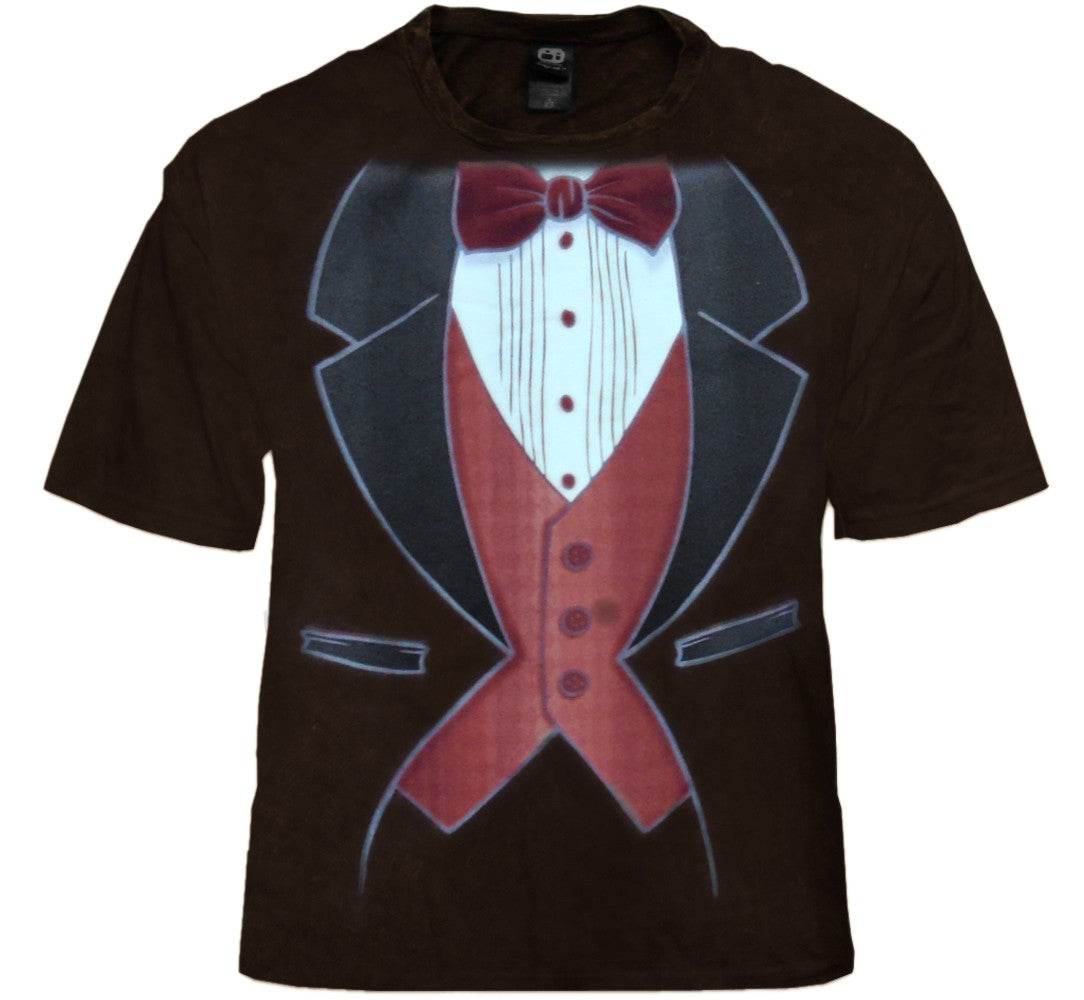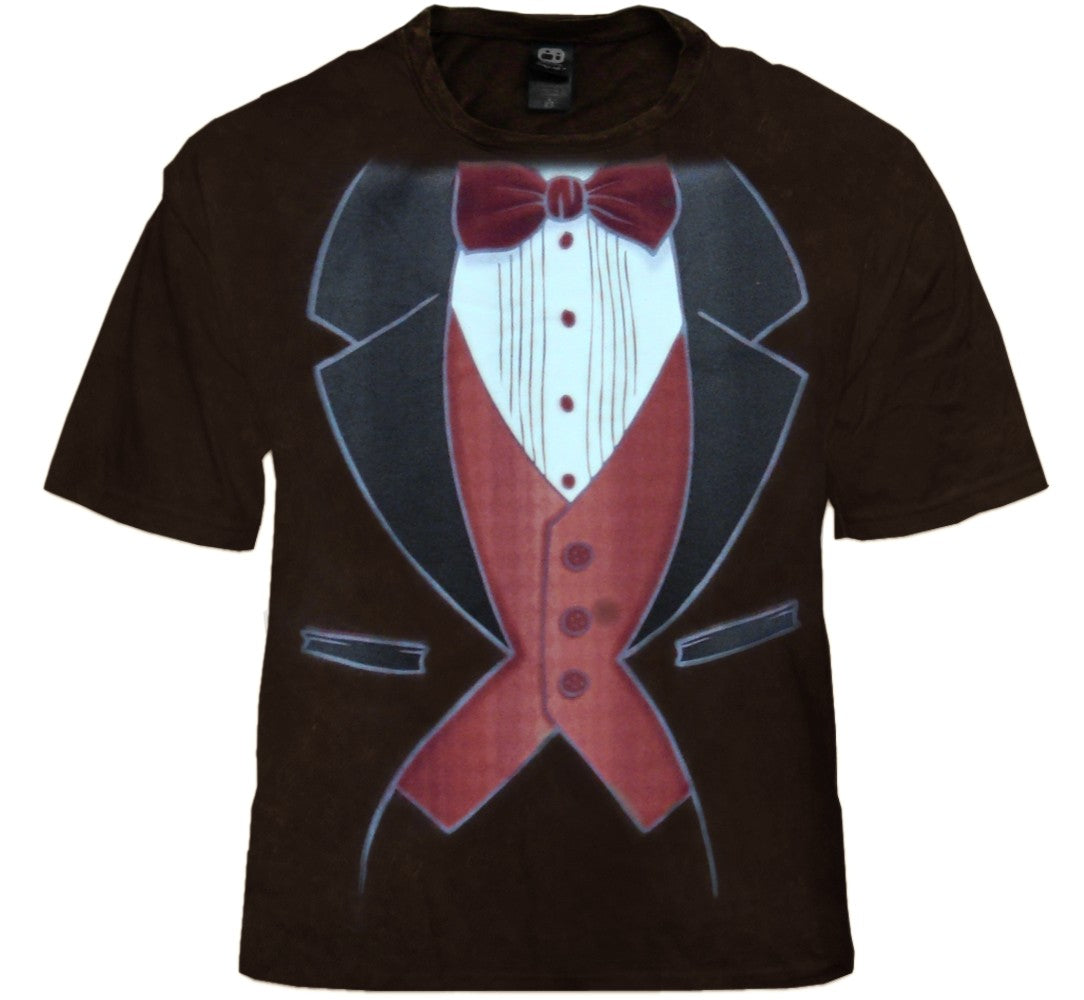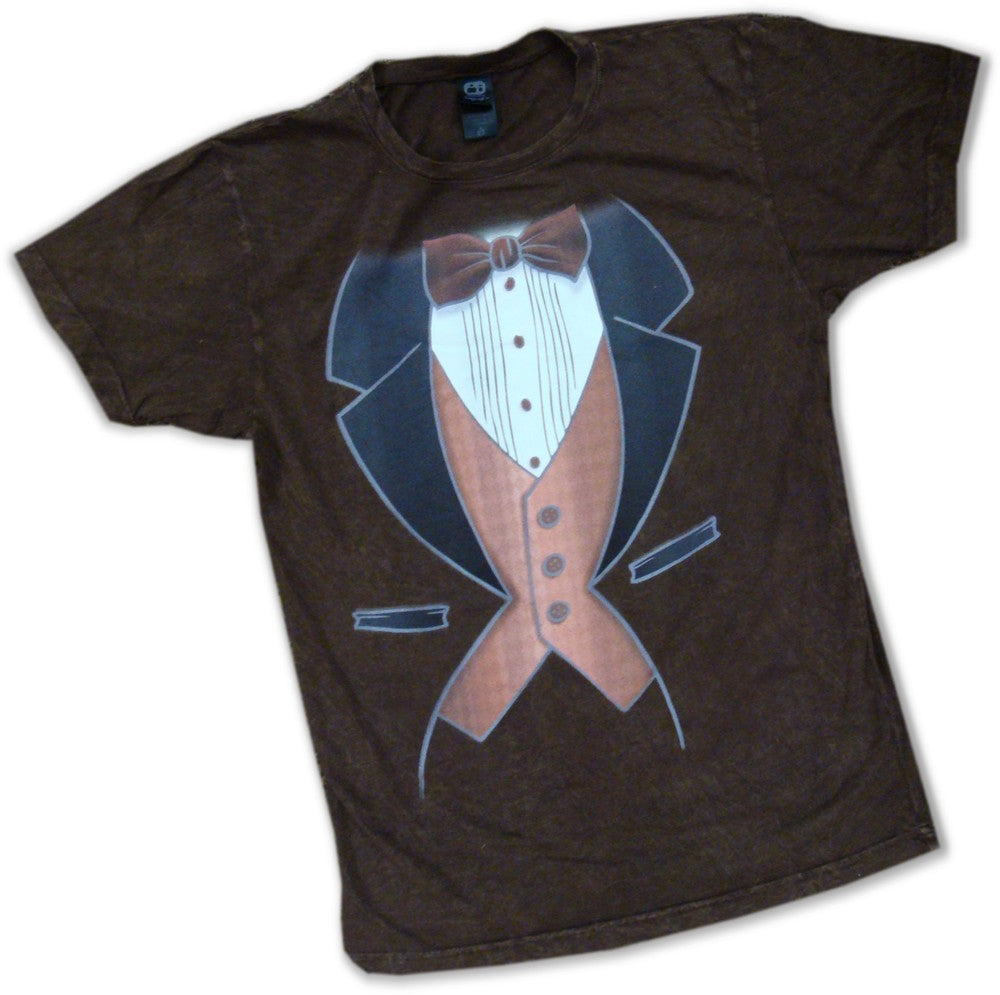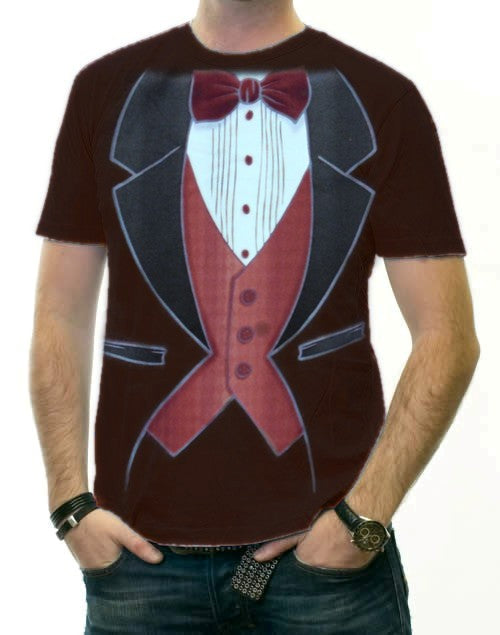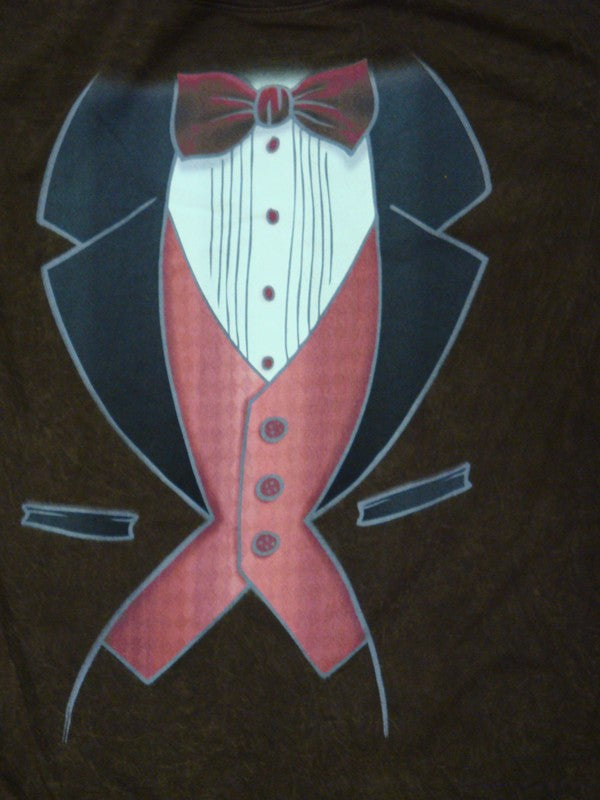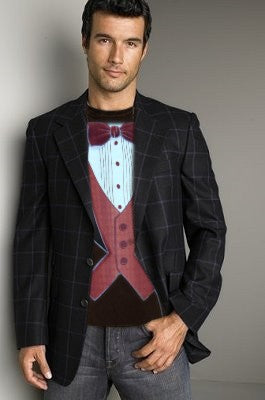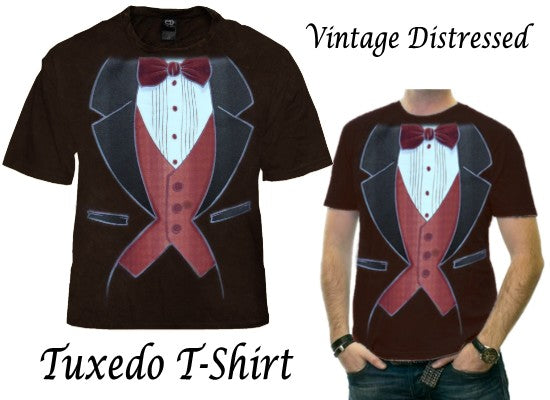 Vintage Distressed Tuxedo T-Shirt (Brown)
"I want to be formal, but I'm here to PARTY!" This amazing, surprisingly realistic, tuxedo t-shirt solves that age old dilemma once and for all. This design features lines and lapels which make the "Jacket" portion appear to be fitted with pockets off to the side right where they should be. Beneath the "Jacket" lapels is a vintage red vest with 3 small buttons, a tuxedo pleaded collared shirt and a vintage red bow tie. The Vintage Distressed Tuxedo T-Shirt is printed on a deluxe 100% pre-shrunk vintage cotton tee that is light weight and acid washes for a truly aged look and feel. All of our tuxedo t-shirts are the casual way to be formal and are great for weddings, proms, parties, concerts or anywhere you want to kick back, relax and look cool.

This Tuxedo T-Shirt Features:
Distressed Vintage Tuxedo Design
Authentic looking jacket lines
Real looking pockets, buttons, lapels and shading
Look Formal, Be Comfortable & Party Hardy!