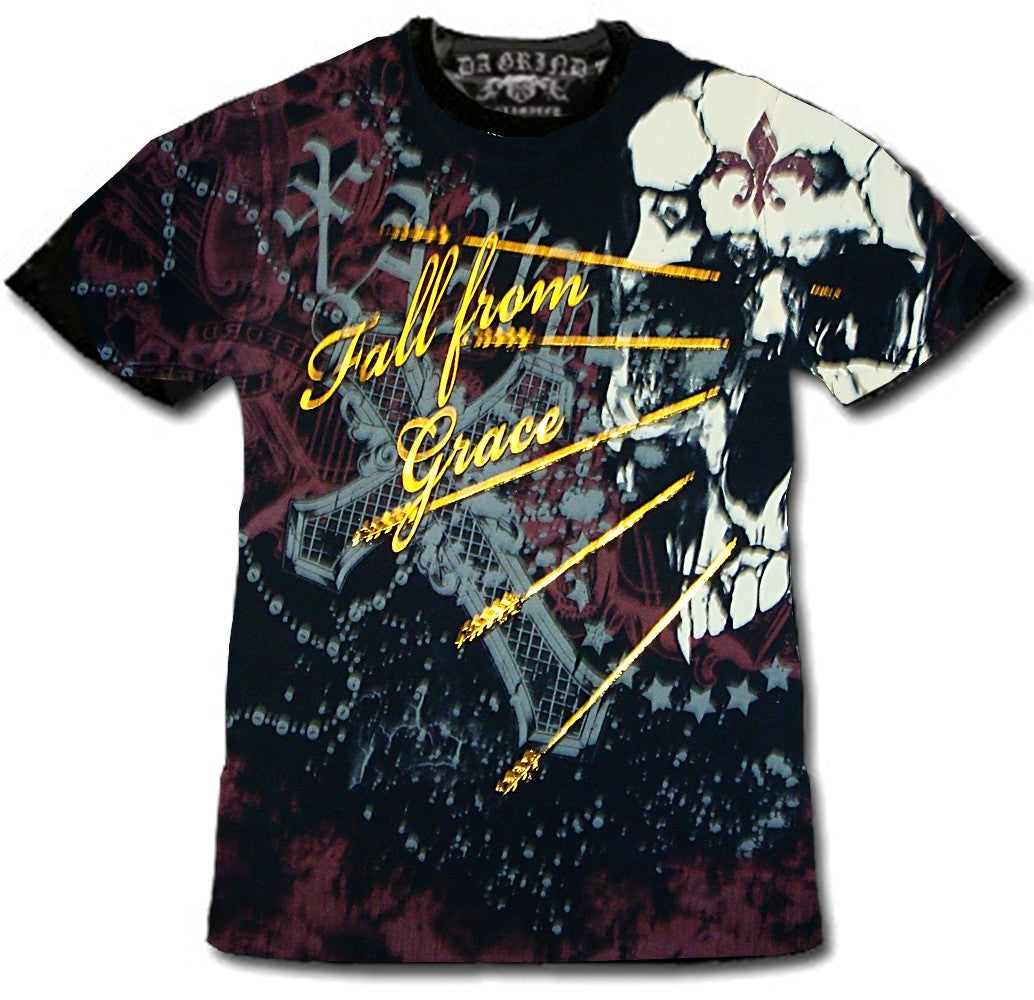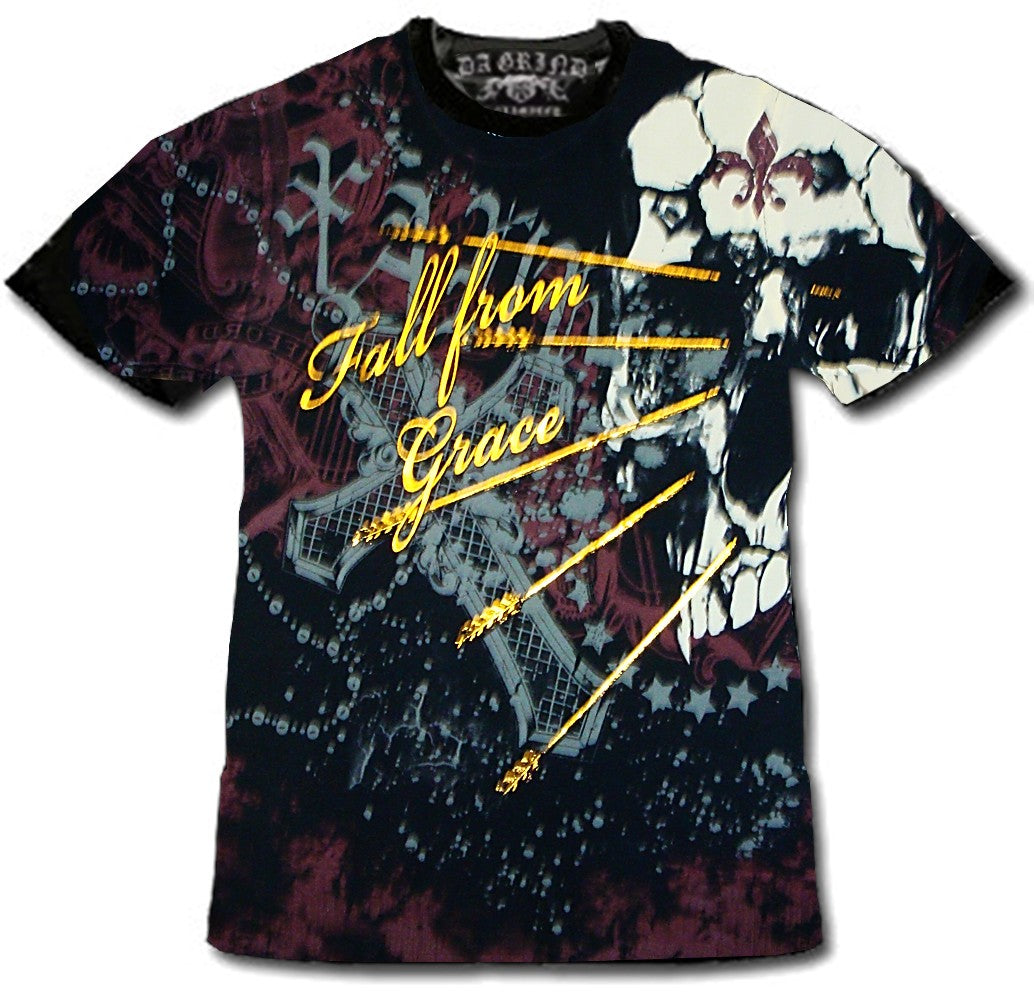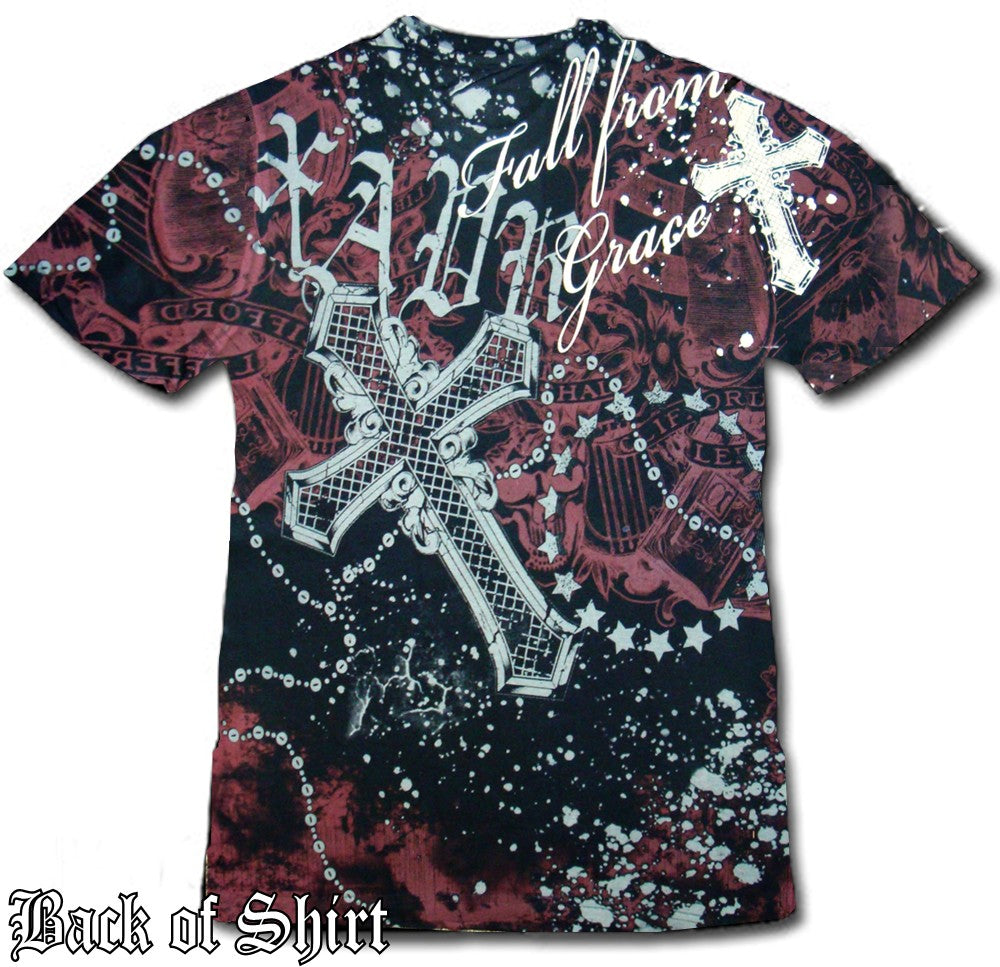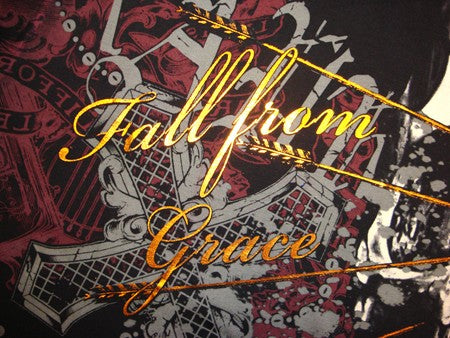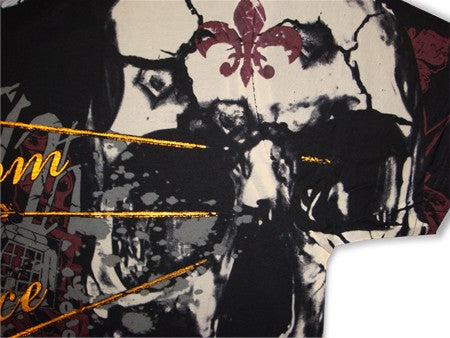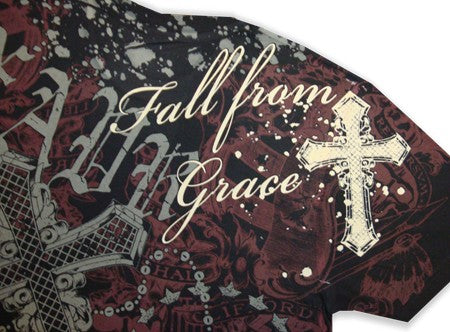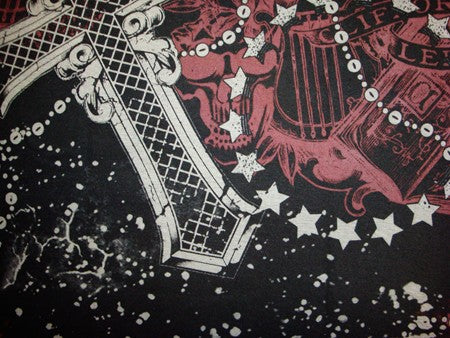 Xzavier Da Grind "Fall From Grace" T-Shirt
Xzavier Da Grind, new age clothing with a hardcore edge. Est. 2006, Xzavier Da Grind is at the fore-front of cutting edge style and renaissance inspired designs. The Xzavier crest is one that reflects power and courage for all who dare to wear it. Most of these design shirts have elements of battle and feature inspirational phrases of the battle mentality. Xavier Da Grind is World classes clothing with one goal in mind complete domination and true chivalry to every person.
Xzavier Da Grind "Fall From Grace" T-Shirt. Decorate your self with this war torn Xzavier Style. This black shirt features the "Fall From Grace" Crest accented in Golden Foil. The print sits atop a grunge marble splatter background. The Back of the shirt features fall from grace Logo . Enjoy this shirt if you dare.