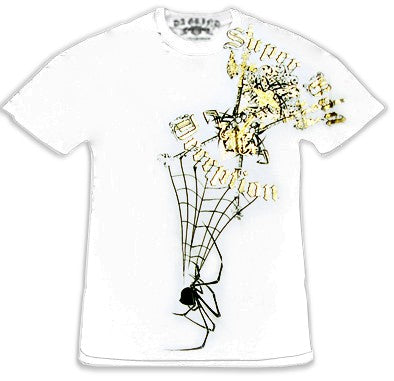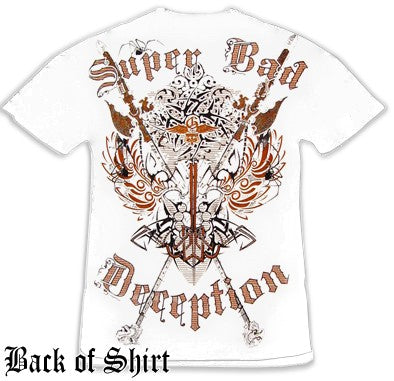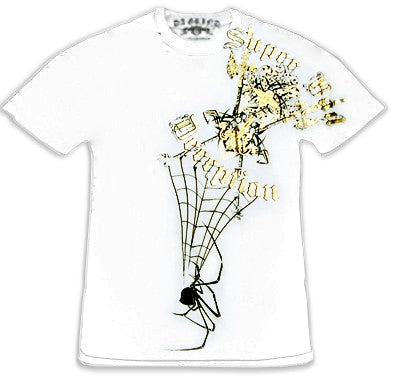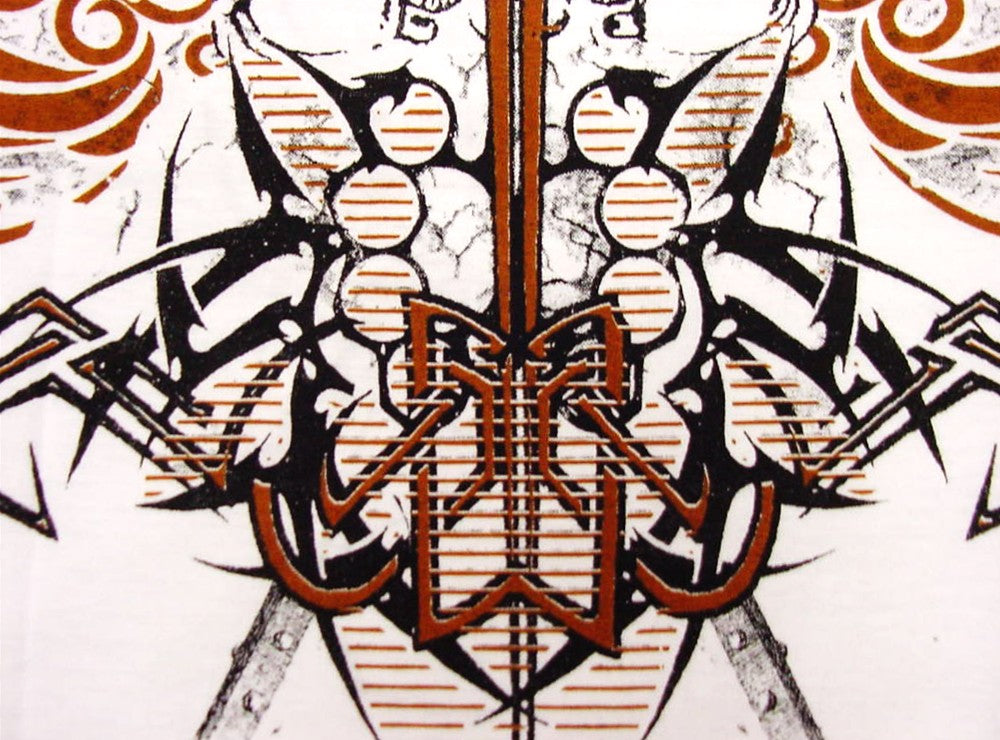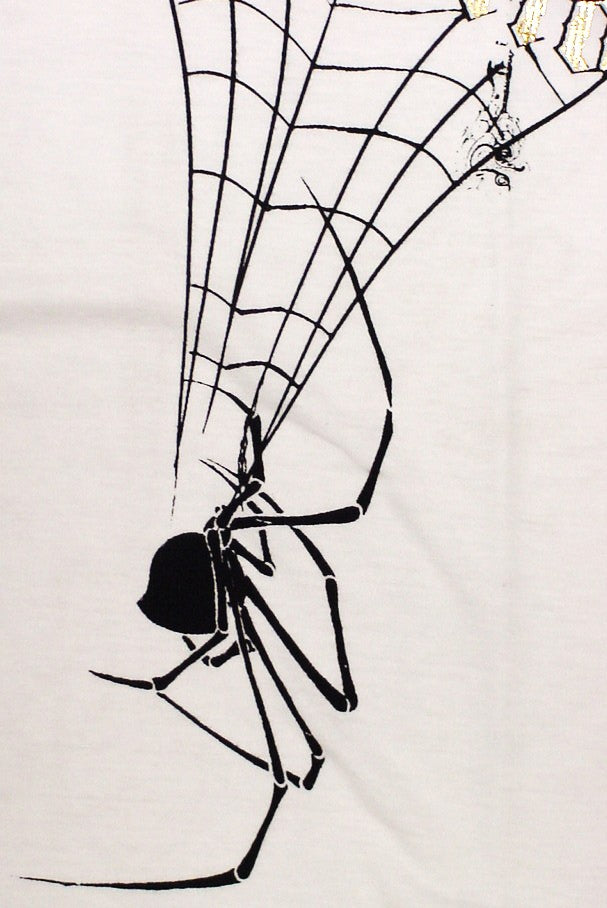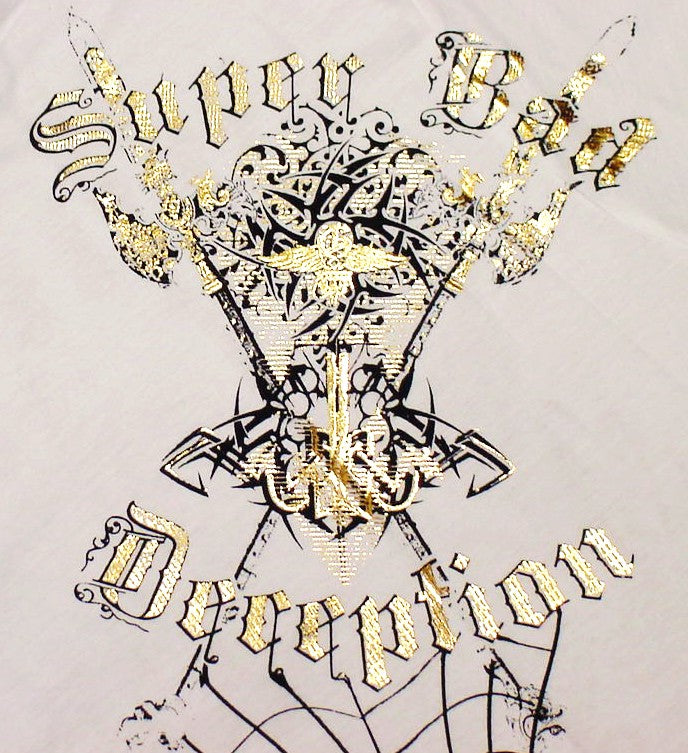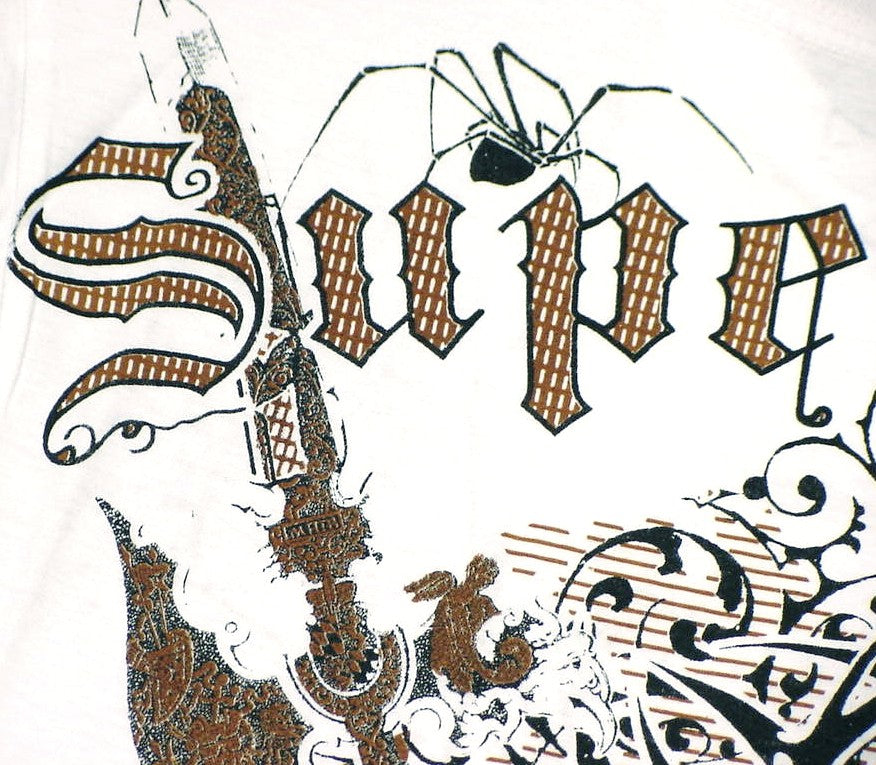 Xzavier Da Grind "Super Bad Excaliber" T-Shirt
Xzavier DA GRIND is a clothing company about just that: grinding. Only in business since 2006, they already produce more than 50 hip-hop and hardcore inspired designs. We've hand-picked some of their best clothing and we're proud to bring you the best of DA GRIND.

This white t-shirt has a large design featuring a tribal excaliber sword guilded in gold foil with the words "Super Bad Deception". This shirt also features a hanging spider web with a wicked black widow spider. The back of this shirt contains many subtle details including another large excaliber sword, more black widow spiders, tribal designs and the quote "super bad deception". Through out the entire design there is gold foiled accents for an extra cool look. You are sure to be noticed in this shirt.