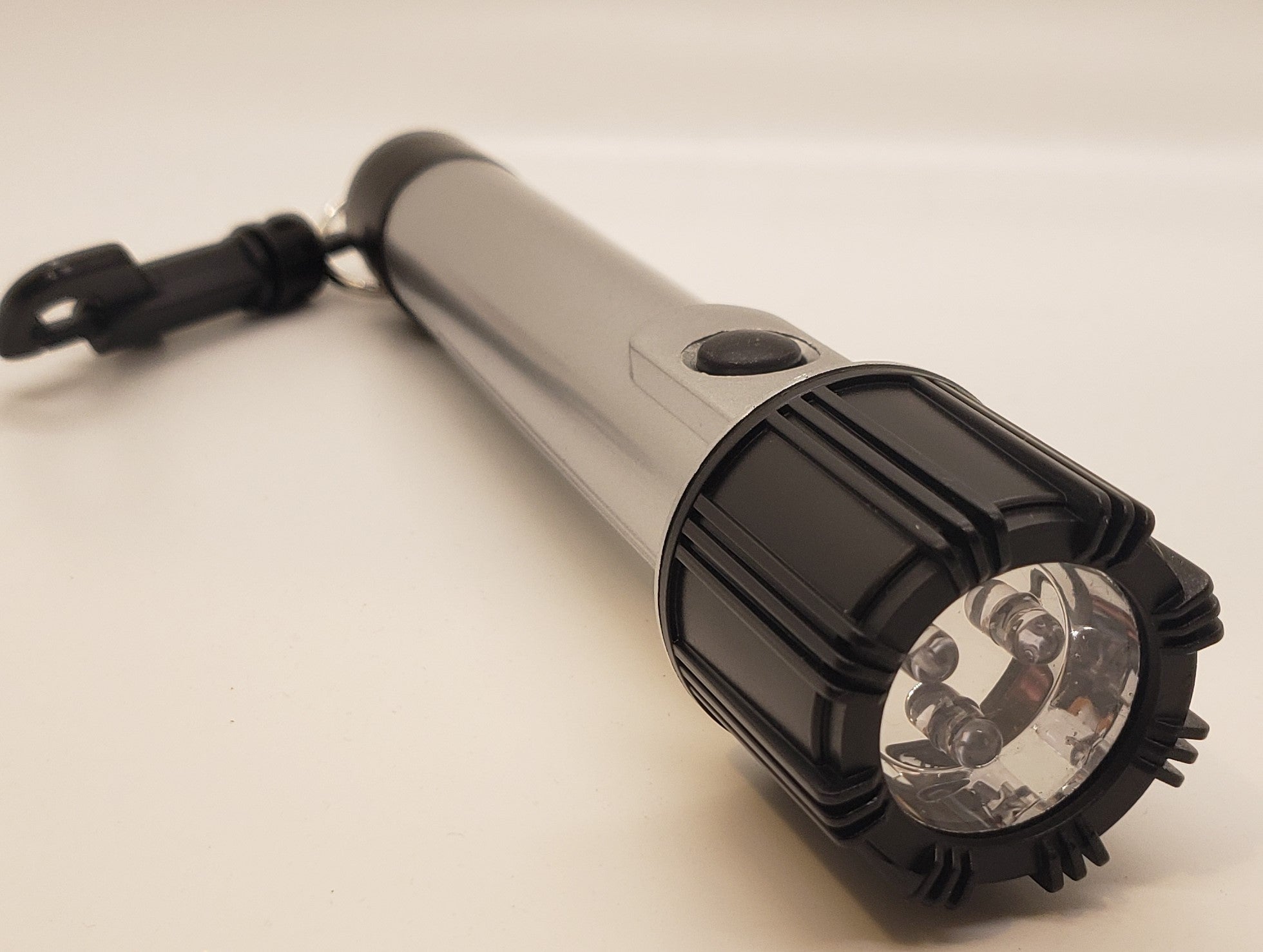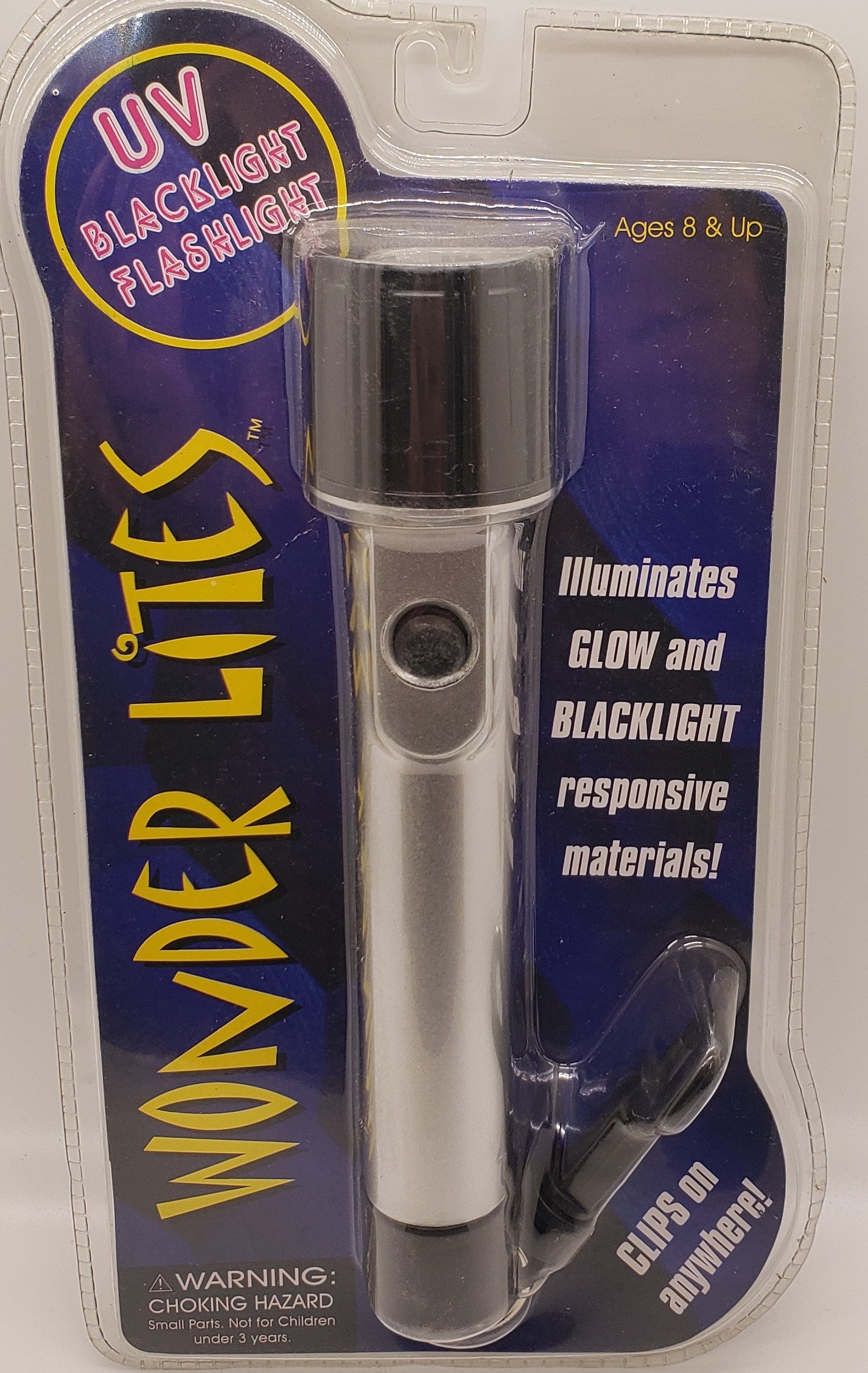 Handheld Battery Operated Fluorescent Blacklight
This is the world's most compact cordless Fluorescent Blacklight. At only 7½" this handheld unit is a powerhouse, throwing True florescent UV light. The Handheld Battery Operated Fluorescent Blacklight feels comfortable in your hand. True UV light reacts with neon colors, glow in the dark material and other phosphorescent materials. This small black light takes 3 AA batteries and is completely cordless.

This Blacklight features:
Florescent Bulb produces TRUE UV Light
Cordless Battery Operated Unit Uses Only 3 AA Batteries (included)
Includes a Clip on the end
Compact 7½" Design perfect for hand held use on the go!
Ultra Violet light reacts with all black light responsive and glow in the dark materials.
UV Light Helps Detect Counterfeit Currency
Illuminate Invisible UV ink used in re-entry hand stamps and uv reactive tattoos.
Reacts with all Neon Colors and Phosphorescent materials
Exposes scorpions even in complete darkness and when hidden by natural cover
Neon parties on the go! Turn any dark environment in to an instant Neon Party!