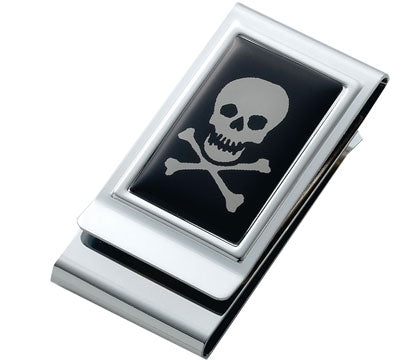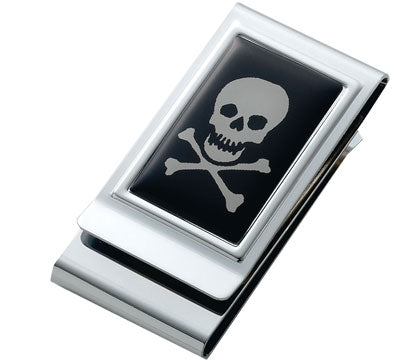 Deluxe Chrome Skull -n- Cross Bones Money Clip
$8.99 $18.95
MC#6_Aero#MC-249
Hold all your money in style with this designer double sided deluxe money clip. This clip has the power to hold a single bill and the flexibility to hold dozens of bill all in one clip. The Deluxe Chrome Skull -n- Cross Bones Money Clip has a unique double sided design that allws you to separate your money for what ever reason. Separate your big bills from your small bills, or your spending money from your business cash all in one stylish clip.

This Clip Features:
Classy Polish Chrome Finish
Stylish Skull & Cross Bones Design
Unique "S" Clip Design - allows you to separate your money
Clip will hold 1 bill or dozens of bills all in one safe location
Comes in a nice gift box so wrap it and give it! Makes a great gift for the person who has everything!